Anyone who knows their motorsport will recognise the name Jonathan Palmer. As a former F1 driver, grassroots single seater pioneer, commentator and CEO of MotorSport Vision (MSV), Jonathan has enjoyed an enviable career both on and off the track.
We sat down with him in the hospitality suite of Oulton Park circuit to talk about the ways in which Formula 1 has changed from his days as a driver for Williams and McLaren in the 1980s. Jonathan also offers advice to young people hoping to break into motorsport, offers a rare glimpse behind the mystique of Ayrton Senna and gives his verdict on the Toyota GT86.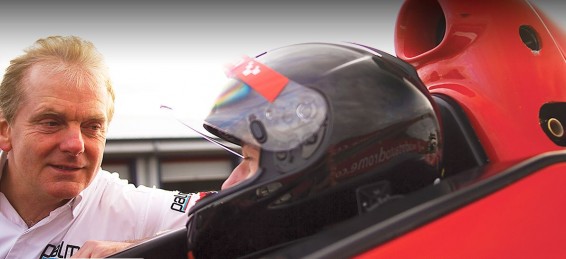 Toyota Blog: Hi Jonathan, let's begin by talking Formula 1. Your son Jolyon is a test driver for the Lotus F1 team. Can you describe some of the ways that F1 has changed between your era and Jolyon's today?
Jonathan Palmer: The main difference between then and now is just how much more complicated the cars of today are to drive. The level of detail and monitoring of the cars, how you're driving them and the data size just didn't exist back then.
In my day, you had a radio button on the steering wheel and that was about it. There was no data logging and you couldn't print out or even see on a screen the speed of the car. Nowadays you can check speed, downforce, G and throttle position. The engineers know what's going on with the car and driver as it's happening.
It would be quite an interesting experiment to put Formula 1 cars of different eras on a grid and have a race
In terms of power, the cars aren't any more powerful than the ones that we had, but ours were nothing like as sophisticated – they were very crude in comparison. It would be quite an interesting experiment to put formula 1 cars of different eras on a grid and have a race to see where each one would finish.
TB: You founded Formula Palmer Audi as a way of providing a low-cost entry point to single seat motor racing. How important do you believe grassroots motorsport is and how does MSV continue to support it?
JP: I think accessible grassroots motorsport is really important. For some time, there wasn't a healthy and affordable singer seater championship and that's what we addressed with Formula Palmer Audi. The championship ran for 13 years, was successful in terms of grid numbers and launched (IndyCar driver) Justin Wilson's career. Jolyon did it too – a lot of people went racing fairly cheaply through Formula Palmer Audi.
Today, we have the BRDC Formula 4 championship and it has been very successful. The championship is now in its third year and we have 20 cars competing. Having an affordable single seater series has been something which I've been passionate about for some time.
As well as singer seater racing, I'm a great supporter of grassroots motorsport of any sort and MSVR – the racing club division of MSV – runs a series called 'Track Day Trophy' which is something that we created to enable those doing track days to go motor racing. We help them to get a licence, provide medical support and offer advice on regulations. It has got a lot of people into junior motor racing.
TB: What advice would you give to a young person looking to break into motorsport?
JP: It's important to remember that it's really tough. Go into motor racing with the expectation that you're going to have to pay for it, so find a class that is at a level which you can afford.
Work hard to meet people. I used to drive around business parks to see where the Porsches and Ferraris were parked up and when their owners would pop to the pub after work I'd get chatting to them. That helped get me bits of sponsorship.
Senna had a great aura about him
TB: You were a tester for McLaren in 1989 alongside Ayrton Senna. How would you describe the man and your relationship with him?
JP: He and I got on well. We used to talk about helicopters and helicopter flying. He was quiet, intense, and hugely talented and had a great aura about him. He was a very special individual.
TB: Finally, let's talk Toyota GT86. It's your son Jolyon's daily drive and MSV has rally-spec versions to drive at here Oulton Park and at Brands Hatch. What do you think of the model?
JP: GT86 is a fantastic car. I'm a big fan. A lot of the fun of driving is pushing things to the limit and controlling opposite lock slides and drifting, which the GT86 lets you do. More than that, the chassis is very well resolved, it's sophisticated and has been designed and developed by people who are very good drivers and understand how to make a car that is satisfying for average drivers.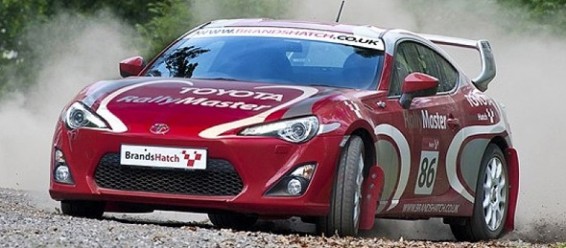 The driving position is superb. You really feel cosseted down in the car and the steering wheel is at the right angle – virtually vertical – so tall drivers can get comfortable in the car.
The appearance of the car is really good too and while it's not the quickest thing out there it was never intended to be. I think it's nice not being turbocharged because it sounds better. In a way, the trouble with really fast accelerating cars is that you have less time to enjoy getting up to speed. It's a car that very sensibly hasn't set out to break records in its power-to-weight ratio and acceleration.
Details in this article were correct at the time of publication.