Toyota has a special place in the 1990 Michael Crichton novel Jurassic Park because the Land Cruiser was Crichton's vehicle of choice for ferrying visitors around park.
In the science fiction novel, Crichton wrote: "A line of Toyota Land Cruisers came out of an underground garage beneath the visitor center. Each car pulled up, driverless and silent…"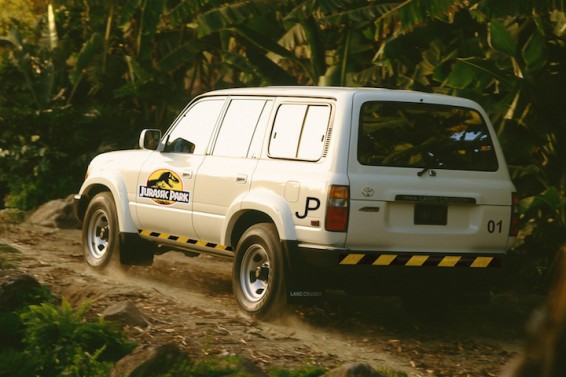 The novel explains that the Land Cruisers were made specifically for the park on the fictional island of Isla Nublar, and ran on electric to adhere to the park's zero emissions policy.
Each vehicle drove along a track to transport visitors to different attractions and a two-way radio allowed the cars to converse with the park's security staff. An on-board audio guide outlined which dinosaurs guests were encountering.
Tough though the Jurassic Park Land Cruiser was, it didn't prove a match for the primeval exhibits, who threw the car off of a cliff and into the T-Rex enclosure.
If that was a pity, worse was to come when the novel was adapted for the movie screen a couple of years later. The Land Cruiser was nowhere to be seen, replaced by a fleet of Ford Explorers. Although to be fair, the dinosaurs didn't seem to like them any better…
This story originally appeared on Bold Ride