Last weekend we borrowed our IMSA-inspired Toyota GT86 and descended on Castle Combe circuit to attend a new Japanese car festival.
The show offered a relaxed atmosphere and space for owners and enthusiasts to share their passion. Track time was available throughout the day, with charity passenger rides on offer by Mission Motorsport, which had borrowed our Castrol-liveried GT86 for that purpose. Straying off the beaten track, high-octane passenger rides were also available on the adjacent rally field.
But if you weren't searching for an all-action adrenaline rush, static club displays, show 'n' shine areas, and vendors selling aftermarket parts could be found throughout the venue. These were filled with cherished cars that had travelled to the Wiltshire venue from all over the UK.
It was fantastic to see and talk to so many enthusiastic owners at the event. Below is an image gallery of some of the best Toyotas we photographed on the day.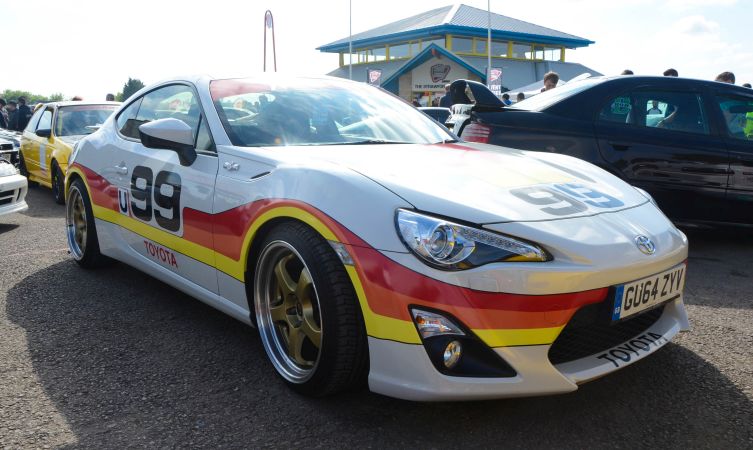 Our heritage GT86, inspired by the IMSA GTU class Celica of the early Eighties, drew lots of attention on the Banzai Magazine stand.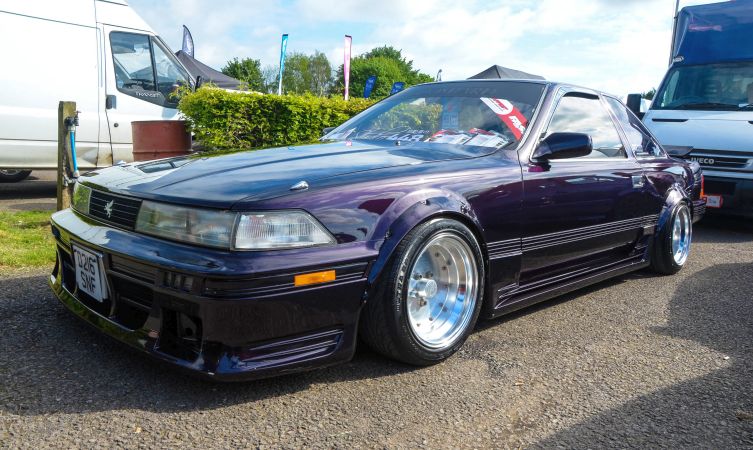 Although the Toyota Soarer was not originally sold in the UK, this twin-turbo model looked great with its low stance and mono-block style aftermarket wheels.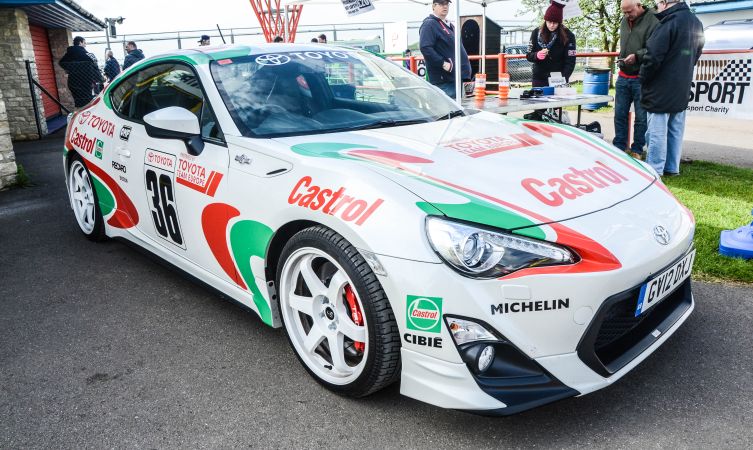 Mission Motorsport was at the event offering passenger laps in aid of charity in our TRD GT86, styled in the classic Castrol livery.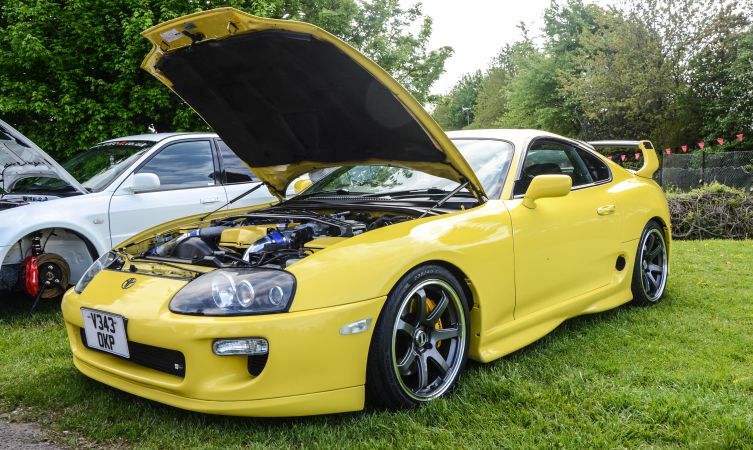 This MkIV Supra certainly stood out from the crowd with its bright yellow paintwork, matching brake calipers, Ultralight alloys and various TRD goodies.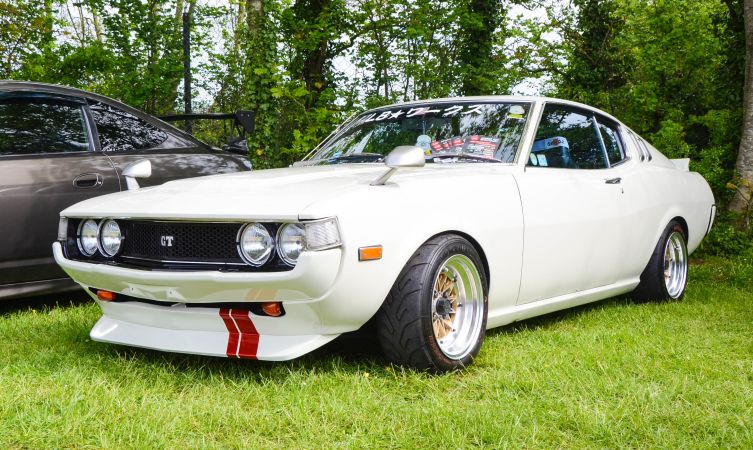 The passion for classic Toyotas at the show was evident as Benny Ree's stunning 1976 Celica GT took the coveted car of the show award.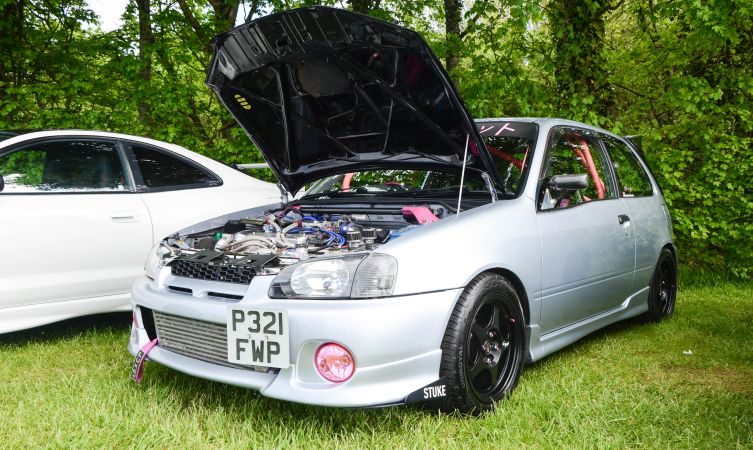 There was no shortage of Toyota Starlets, and this heavily modified Glanza model caught our eye thanks to its many pink highlights.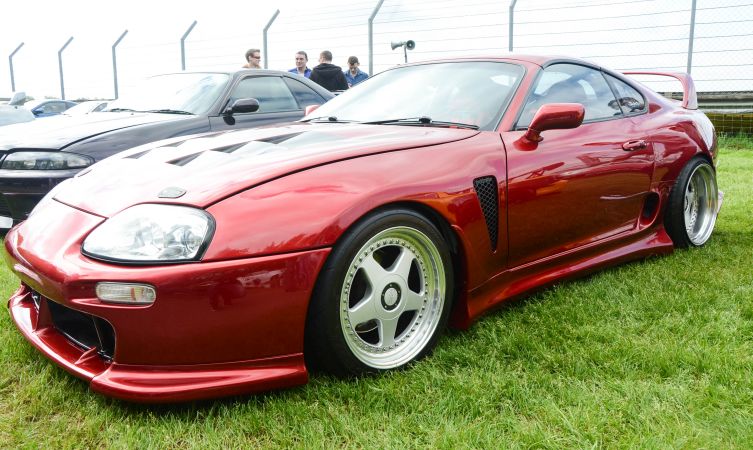 Another MkIV Supra that caught our eye was this stunning example painted in candy apple red. Modifications included a complete body kit, vented bonnet and front wings, Recaro bucket seats and staggered OZ Futura wheels.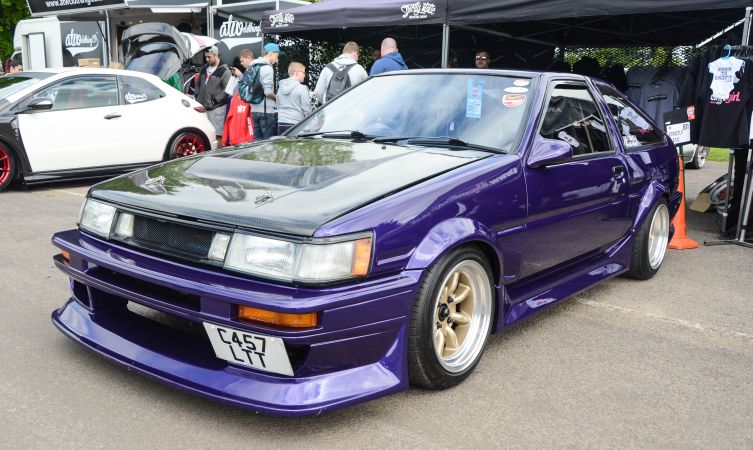 Cadbury's purple paintwork looked fantastic on this drift-style AE86 Corolla. The colour complemented the body kit nicely, as did the carbon bonnet and dished RS Watanabe wheels with gold spokes.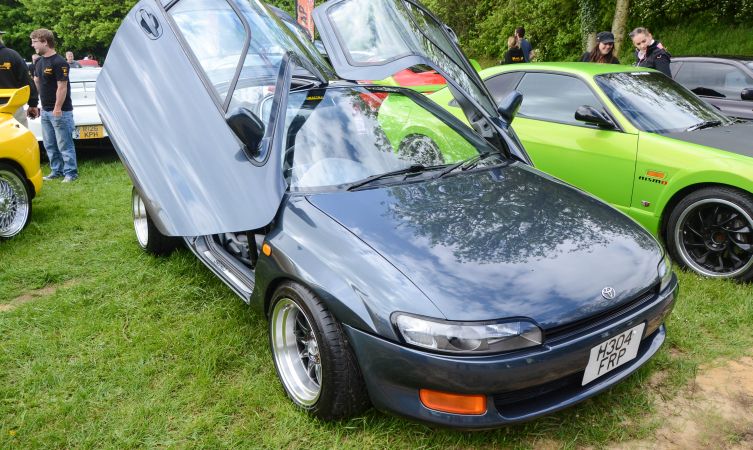 It's not often you see a Toyota Sera on UK roads, so it was great to find this one with its butterfly doors wide open and sat proudly on aftermarket deep-dish alloys.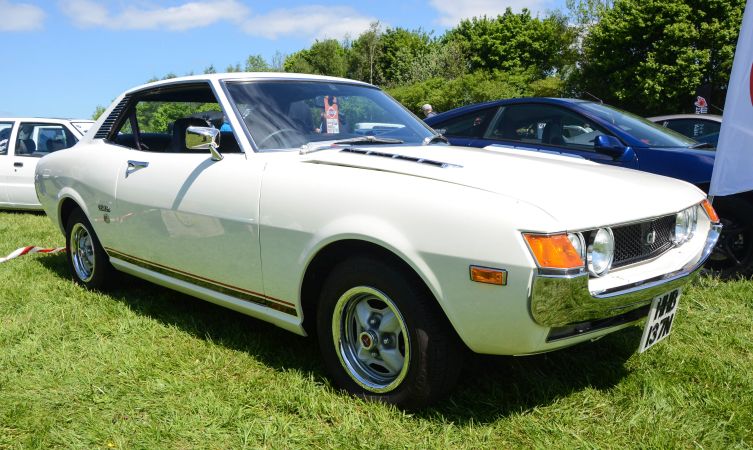 The owner of this beautifully presented first-generation Celica is a die-hard fan, having had more classic Celica models than most people have had hot dinners.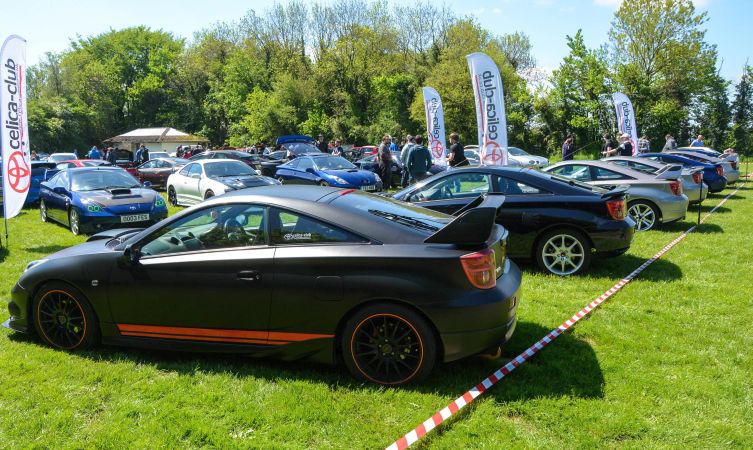 The Celica owners' club was out in force, with almost all of the seven generations represented at Castle Combe.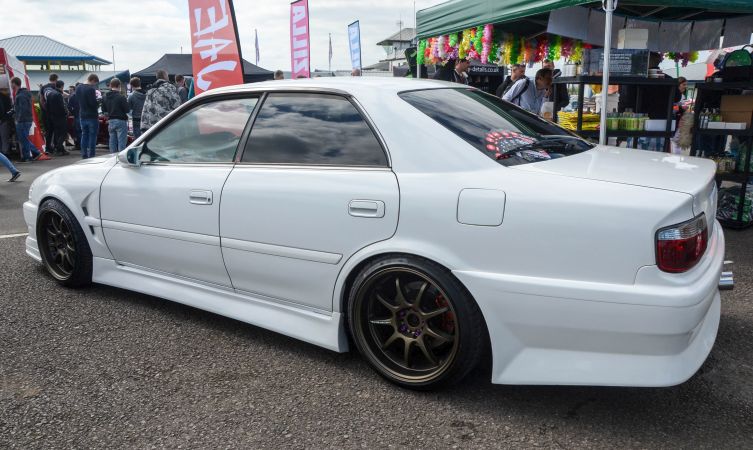 The Toyota Chaser is a popular car within the drift community thanks to its powerful twin-turbo engine and rear-wheel drive chassis. Although it wasn't originally sold in the UK market, this car looked great with its gleaming white paintwork, subtle body kit and bronze Work Emotion wheels.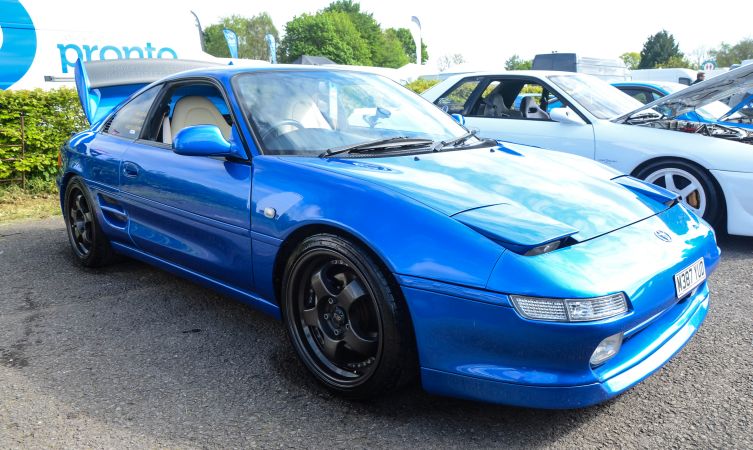 This MkII MR2 really captured the sunlight with its fresh blue paintwork. Further highlights included custom leather seats from an MR2 Roadster, Rota alloys and revision five wing.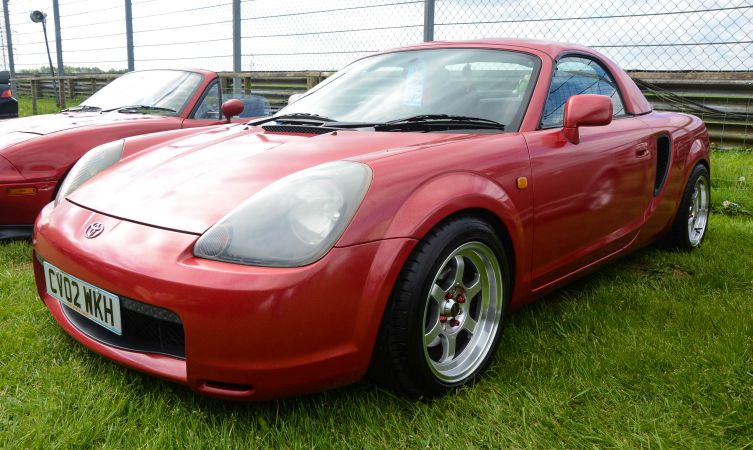 Another car we thought looked great was this MR2 Roadster. The factory hard-top is a great addition and looks like it just left the showroom.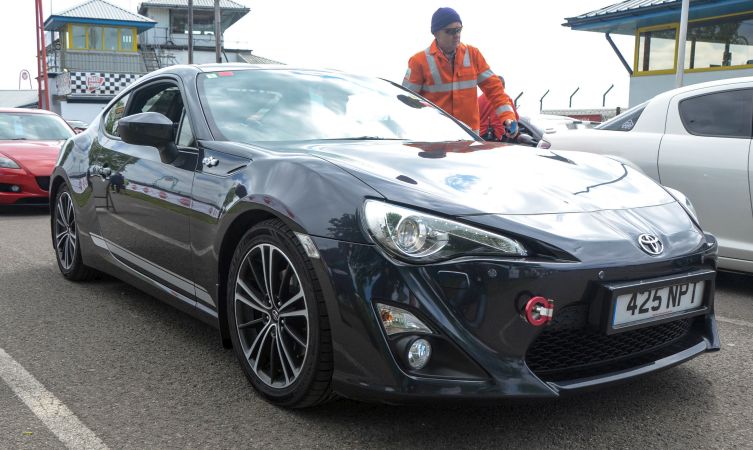 We love seeing our cars being used and enjoyed by their owners, so it was great to see this GT86 being raced around the famous circuit at Castle Combe.
Read more: Toyota takes on JapFest at Silverstone
Read more: Toyota GT86 generates its own festival fever