Members of Toyota Manufacturing UK turned out in big numbers to welcome the Team Toyota GB BTCC Corolla as it made a home trip ahead of the Donington Park round of the British Touring Car Championship.
The BTCC Corolla was at Burnaston to perform its shakedown ahead of the Donington Park event, on the very same QA Test Track that is used to test the road car. But it was also the perfect opportunity for the race-bred Corolla to take a tour of the different areas that work tirelessly to create the road-going Corolla.
Staff from all over the facility couldn't wait to get up close and personal with the race-bred version of the road car they are proud to build in Britain. On hand to show them around was Team Toyota GB driver Tom Ingram, who was delighted with the response the car received from the hardworking TMUK members.
"The general feeling has been incredible," says Tom. "I've met loads of people and everyone's really enthusiastic and knowledgeable. Not just about the car – they will do, it's built here – but the relationship between us and Toyota GB, and how their involvement with the team helps us go racing. It's great to have a partner so actively involved in everything."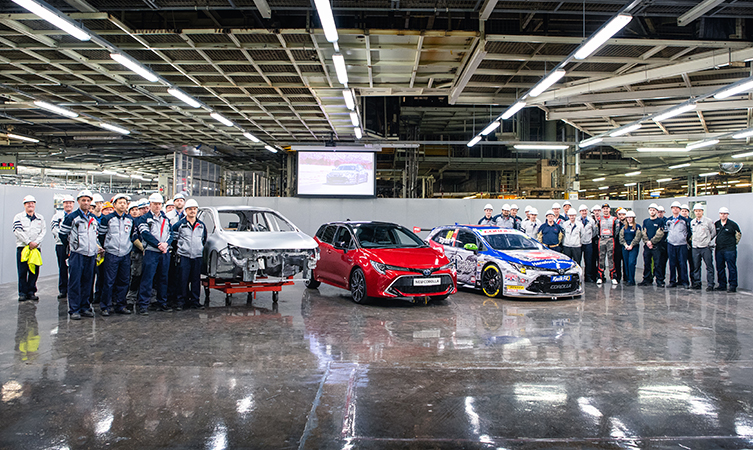 Indeed, so enthusiastic are Toyota Manufacturing UK that a call to bring a crowd to the Donington Park track just down the road was answered by over 4,500 members and their families, who will attend the second race meet of the season to cheer on the Corolla.
"We spend our week making the car and to see it on local turf at Donington Park at the weekend is something we're really looking forward to," says Marvin Cooke, Managing Director of TMUK, who took Tom and the team on a tour of the factory.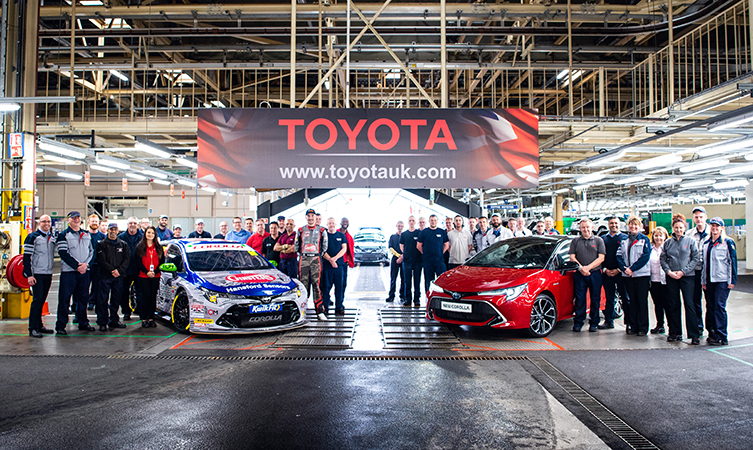 "We can fit an engine to a Corolla in about 45 seconds, so Tom wasn't alone in being astounded by that," reveals Marvin. "It's been hard work these past two years by everyone to get this car where it is today, and it's a wonderful thing to see this car that we've just started selling on the track."
After meeting the men and women of the Weld area, the tireless workers of the Assembly area and the unsung heroes of the back offices, the Team Toyota GB crew left humbled but raring to go to give the members of TMUK a weekend to remember at Donington Park.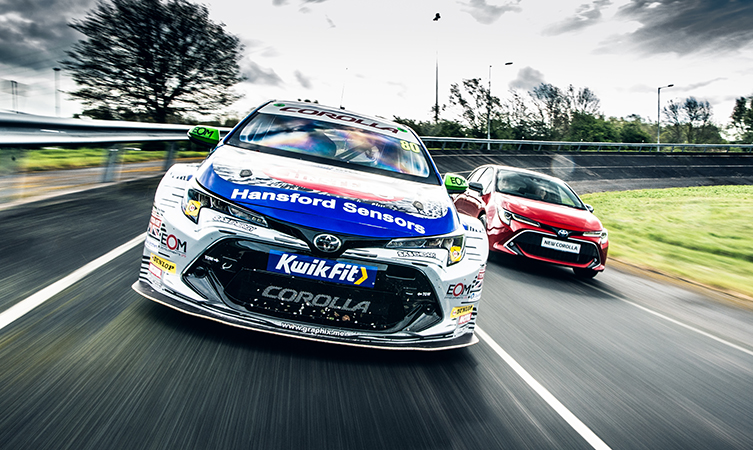 You can catch all the BTCC action live on ITV4 from 10:40am to 18:00 in the UK, or visit http://www.btcc.net/btcc-on-tv/ for broadcast information for your country.