Toyota is planning to create high-definition aerial maps of the global road network from space to support the safe operation of autonomous vehicles in the future.
Autonomous vehicles, currently being investigated by Toyota Research Institute —Advanced Development (TRI-AD), use real-time sensors to ensure safe driving but the control systems also need to constantly cross-reference their decisions with high-definition aerial maps to operate safely.
Currently, high-definition maps cover less than one percent of the global road network
Such detailed maps, created from high-resolution satellite images, allow the software to compare multiple data sources and instruct the car to take all necessary actions to stay safe.
Currently, high-definition aerial maps cover less than one percent of the global road network. There is a need to broaden this coverage before autonomous vehicles can become a safe and viable mobility option.
The plan is a collaborative effort between Toyota's automated driving software development company (TRI-AD), a global technology innovator powering the new space economy (Maxar), and a leading IT services provider (NTT Data).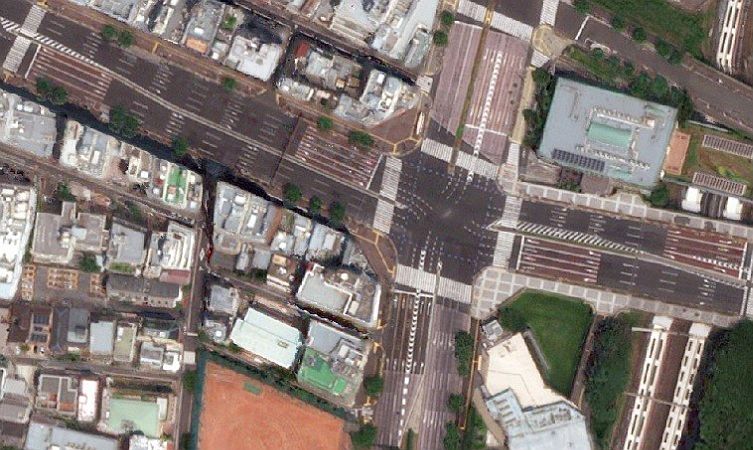 Original satellite image (above) is overlaid with extensive supplementary data (below)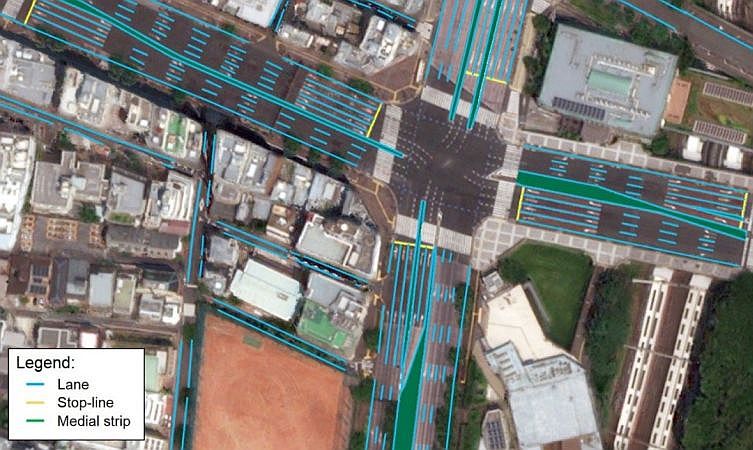 As proof of concept, the group is initially focusing on creating an automated high-definition map for a specific area of the Tokyo metropolitan region. An example is illustrated above, where the original satellite image is overlaid with data regarding vehicle lanes, stop lines and middle areas between opposing lanes of traffic.
"Recent advances in electronics and aerospace engineering are leading to higher resolutions and more frequent updates of global imagery from space-based assets," commented Mandali Khalesi, vice president of automated driving at TRI-AD.
"Additionally, machine learning is helping automate the discovery and integration of semantic relationships between road elements within image data. We're excited to collaborate with Maxar and NTT Data to revolutionise automated driving mobility for all."
Read more: Toyota explores possibility of international space exploration