Because towing trailers and heavy loads can be challenging – even for the most experienced drivers – all models of the new Toyota Hilux are fitted with a Trailer Sway Control system.
Trailer Sway Control automatically detects excessive movement of the trailer and uses Hilux's brakes and engine power to help reduce it, keeping you in control.
Watch our short film to discover how it works, or read on below for more details.
Crosswinds, sudden direction changes, and passing vehicles are just a few of the factors that can induce trailer sway, which can adversely affect the handling of your vehicle and the trailer.
Trailer Sway Control, part of Hilux's Vehicle Stability Control (VSC) system, works by selectively applying brake pressure for individual wheels and reducing engine torque to bring the trailer back under control. When it is automatically activated by Hilux's sensors, a 'slip indicator' light on the dash flashes so you know that it's operational.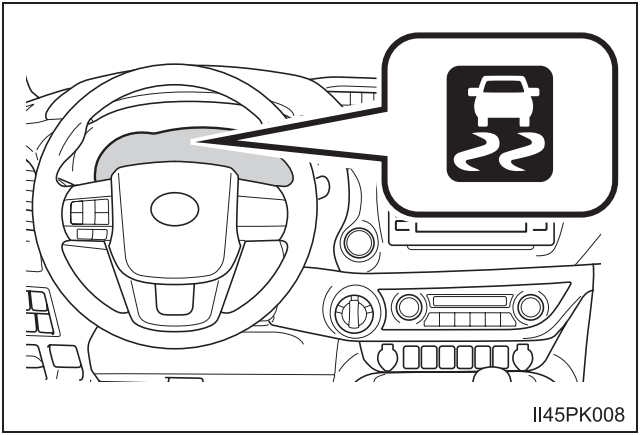 To find out about more features of the new Hilux, see the following posts:
Hilux How To: Correctly Loading the Cargo Deck
Hilux How To: Using the Four-Wheel Drive System
Hilux How To: Using Hill-start Assist Control
Hilux How To: Wading in the Water
Hilux How To: Using Downhill Assist Control
Hilux How To: Using Rear Differential Lock
To download an owner's manual for your Toyota vehicle and to access other owner benefits, please visit My Toyota.