Jason Hind's high mileage black Toyota Auris Touring Sport taxi gleams in the sunshine as he drives out the hand-car-wash. His car is no stranger to being washed. In fact, his eight-year-old Toyota is very used to being looked after. Jason drives it extremely carefully too – never revving it hard, only using the best fuel and servicing it every six weeks. It's no wonder his car looks so fresh and tidy.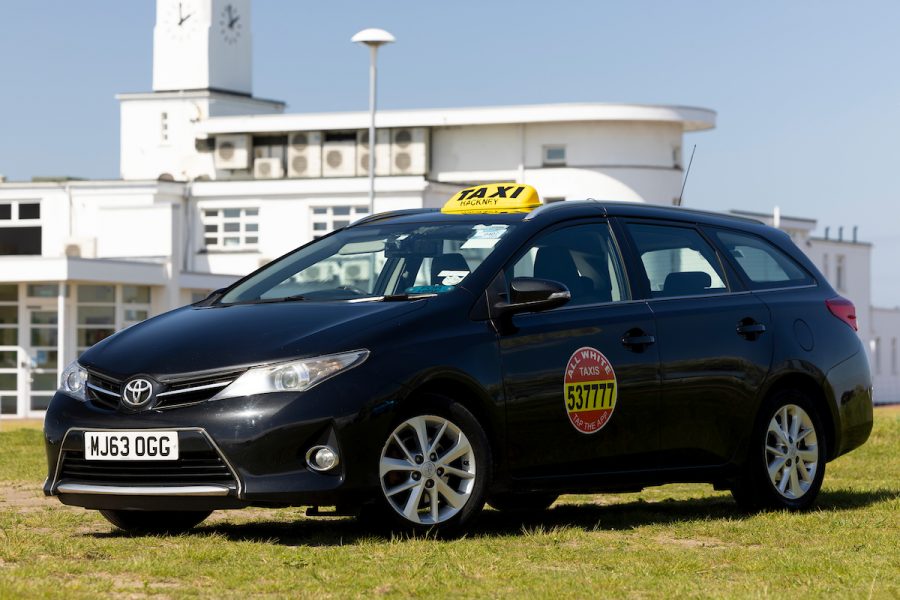 It's in much better nick than many similarly aged cars – perhaps not quite in showroom condition – but not far off. There's a tiny scratch on a door, another on a rear window, a few stone chips on the bonnet and one of the slats on the front grill is cracked.
It's only when you look inside, things don't quite follow. The seats, fabric and trim all still look good but the steering wheel – fitted with an aftermarket cover – looks tired and threadbare. There's a grey wear-mark across its middle – perhaps where Jason rests his arm when he's driving. And the vinyl covering on the handbrake lever is peeling like tree bark.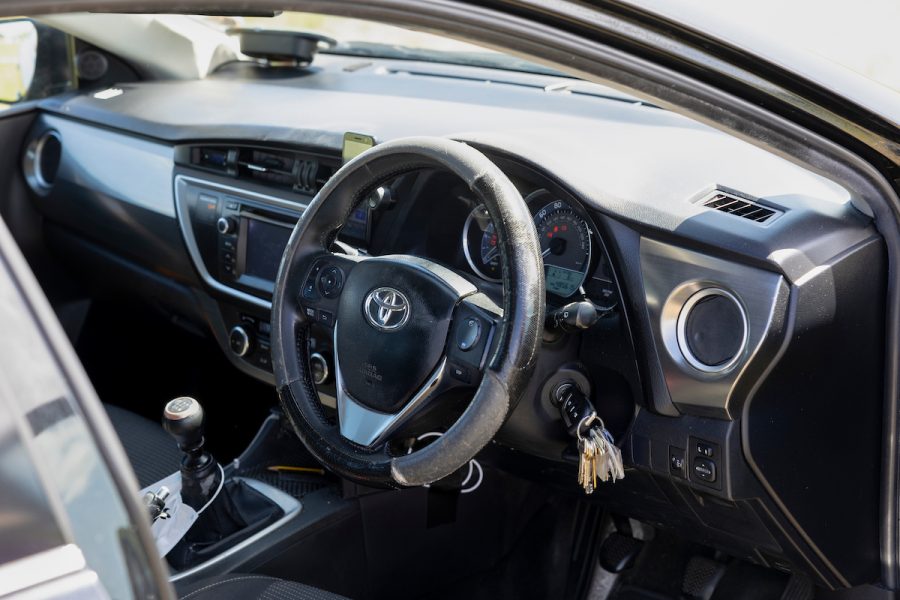 These are perhaps the only clues to the staggering almost half-a-million miles the little 90bhp 1.4 diesel has driven – and it's only just had its first clutch change.
Jason, 42, has been a taxi driver in Southport, Merseyside, since leaving school at 19. "This is my first Toyota. I saw an ad on Cab Direct, they had a special offer on this Icon spec car – I think it was about four or five thousand off the retail price.
"I arranged the finance through Toyota Finance and checked the warranty would still be valid for it being used as a taxi.
"I believe in running-in cars – like my parents used to in the old days. So instead of having it delivered I went to Manchester to collect it rather than let anyone else drive it, so I could nurse it gently home.
"I also believe in changing the oil and all the filters every ten thousand miles – long before manufacturers' recommendations.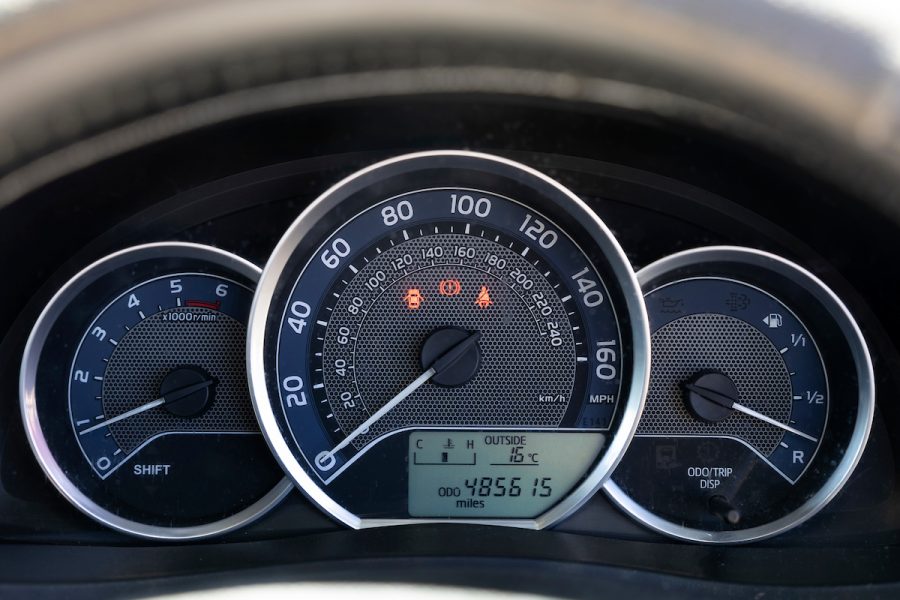 "To stay within warranty I had it dealer-serviced at Johnsons in Southport up until 100,000 miles – that didn't take long – I bought the car in November 2013 and I'd done 100,000 by August 2015.
"Since then I've always bought original parts and oil from Johnsons. The genuine service items, oil, oil filter, air filter, fuel filter, and pollen filter are quite cheap – less than £100. So, using my own mechanic to fit them, it's less than £200 all-in. I do that every 10,000 miles which is about every six weeks or so."
Jason works for All White Taxis, where he joins their radio circuit shortly after 6:00am each day. "It's a complete mix of work from one day to the next; it could be nurses to hospital, children to school, or taking the public to doctors' and dentists' appointments. There's lots of work to Liverpool station too, and I've already been to Manchester airport this morning – that's a 110-mile round-trip.
"We live in a town full of celebrities. I've had most of the former Liverpool and Everton players, and Kenny Dalglish in this car."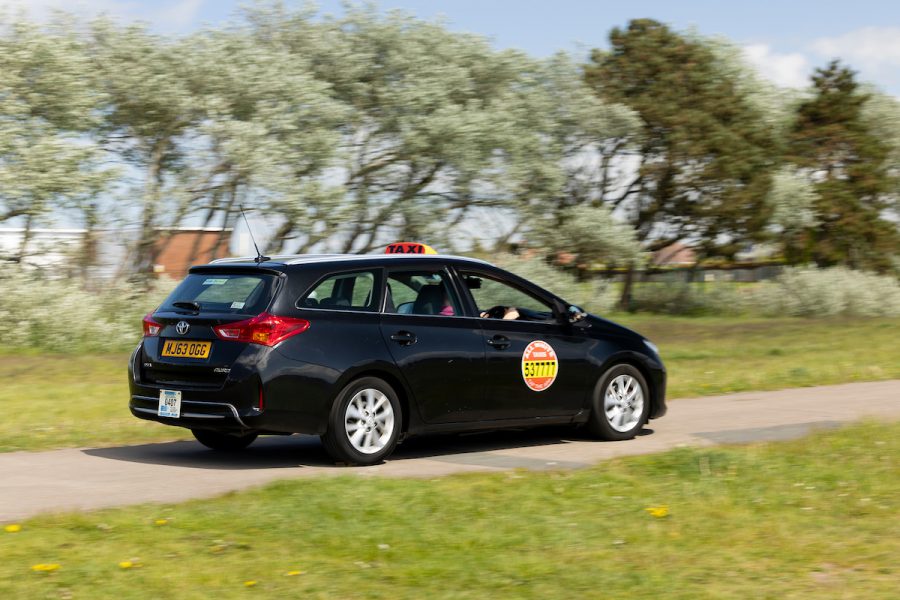 Last month, at 483,000 miles, Jason's Auris was fitted with its first new clutch. "I think it's lasted so long because I change gear at exactly the right time. It's got a shift-indicator on the dash – I've never had one of those before – it tells you to change up or down so you're always using the gears correctly.
"I also think it's important to use good fuel – I never use the cheap supermarket stuff. And every third tank-full I use premium, Ultimate, Supreme or V-Power. I really think it cleans deposits on the injectors. Everyone likes to discredit premium fuels but if it didn't work British Standards or Which? would have said so by now. Interestingly, if I fill-up, to the first click, with normal diesel when I've got 50-miles range the range indicator displays 480 miles, but if I fill-up with the same amount of premium fuel the range goes to 530 – that's an extra 50 miles. I've tested this many times and always get the same result.
"It had a recall in 2015 for an update to the intake system and the ECU. I also had bother with the DPF, I think I was one of the first to have the work done, so there was lots of confusion about which parts to order. After first paying for and fitting the wrong bits, I then found A C AutoTech in Birkenhead who were able to get the right bits and sort everything out.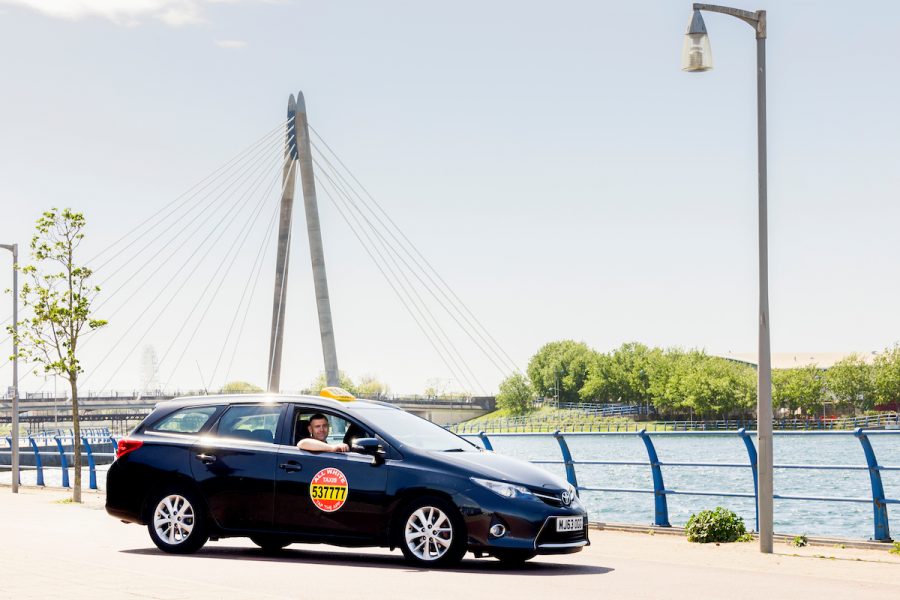 "Now the taxi is over eight-years-old, it has to be tested every six-months, so the running costs have increased. It's on-course to hit half-a-million miles in July so I'm thinking of replacing it. I love my Auris and now really trust the brand and would quite happily buy another. I'm looking forward to trying a Hybrid. I'd have liked a Camry but they've stopped selling those. On the Corolla, there's nowhere to mount my PDA – the gadget I get my taxi bookings on. But I think I'll probably just find a way to adapt," he said.
Jason will soon be receiving a stack of Toyota High Mile Club stickers for his windscreen. It's hard to put a value on such a well-loved high-mileage taxi. AutoTrader lists it at only £450. "I'll not be selling it, my step-son is learning to drive so I think I'll give it to him. But only after he's passed his test – I don't want him to break it!" he smiled.
Read more: Toyota Auris service: all you need to know