The philosophy and efficient processes of the Toyota Production System (TPS) have been applied in countless industries. And now, as part of Toyota GB's three-year partnership with Guide Dogs, this system has been used to improve the efficiency of the charity's harness-making process.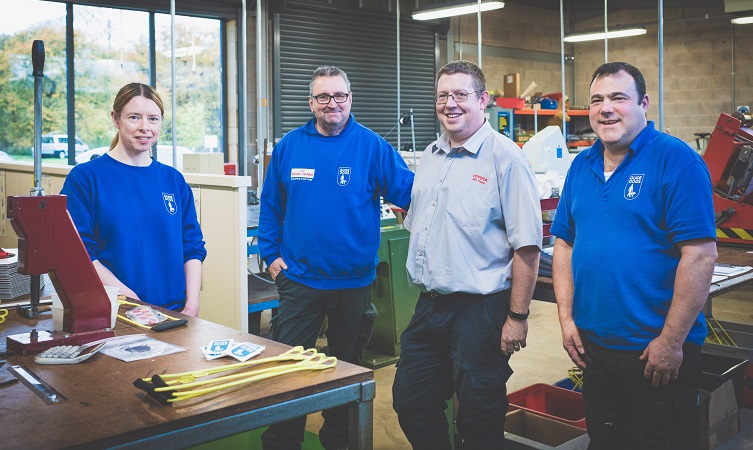 Nick Pearn (third from left) from the Toyota Lean Management Centre was commissioned to try and streamline the harness-making process for Guide Dogs.
Toyota's genchi genbutsu production pillar dictates that the best way of understanding any process or issue is to see and experience it first-hand. In line with this philosophy, an expert from Toyota's Lean Management Centre at the Deeside engine plant was sent to visit the harness workshop at the Guide Dogs National Breeding Centre in Warwickshire.
The workshop produces every harness worn by guide dogs in Great Britain and supports several overseas associations, some as far away as Australia. An average of 1,500 harnesses are produced annually, including many bespoke products designed to meet individual needs.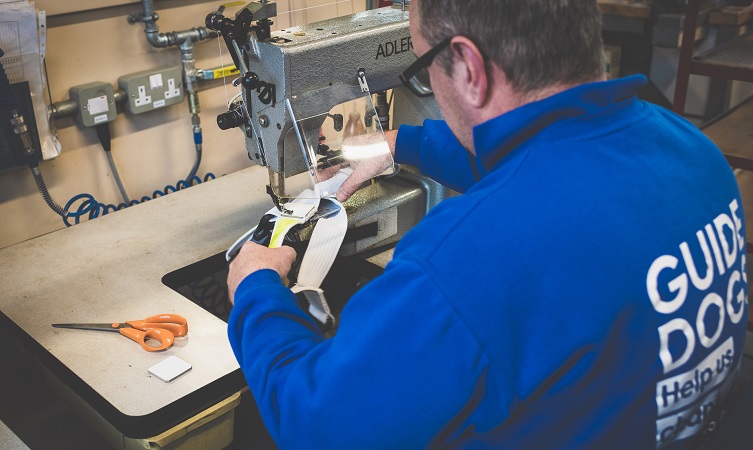 For almost a decade, the Toyota Lean Management Centre has been supporting organisations who want to improve their processes, applying Toyota Production System principles and the philosophies of the Toyota Way. Toyota Production System is a winning strategy for developing people in manufacturing and features the Just In Time principle of ensuring production and distribution of only what is needed. Meanwhile, the Toyota Way guides behaviour and is the 'glue' that ensures changes are sustained by overriding principles such as kaizen (continuous improvement), as well as respect and teamwork.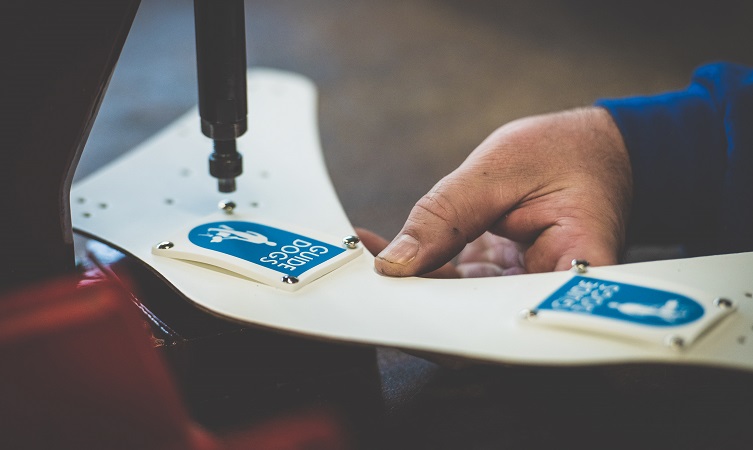 The Toyota team reviewed every aspect of the production and distribution of Guide Dogs harnesses. They observed that good kaizen principles were being used, with a recent reduction in the amount of time taken to produce each harness – from an average of 21.8 minutes to 20.3 minutes. However, they discovered an overcautious amount of inventory being carried, owing to a 'just in case' principle based on the workshop's aim to maintain its 24-hour turnaround on new orders.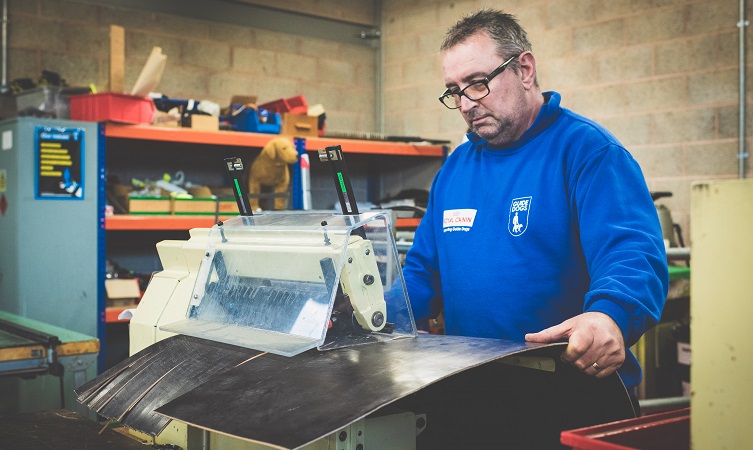 As well as recommending the institution of the Toyota Production System's more efficient Just In Time process, improvements were also suggested in the production of visual kanban notices, including signage and shelf labelling.
The new system was an instant success and was extended to other products, including the production of handles, collars and leads. Encouragingly, the measures resulted in zero parts shortages and improved efficiency, while ensuring that guide dog owners were never kept waiting for equipment.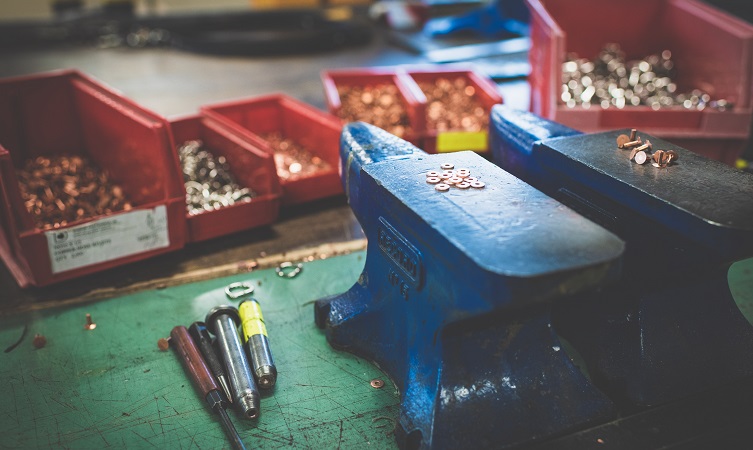 David Pryke, workshop manager at Guide Dogs, commented: "It's been really useful to work with Toyota and gain a fresh perspective on our harness-making system. The Toyota Production System measures led to a 66% reduction in inventory levels, reducing valuable time and costs. These significant efficiency improvements can instead be invested in other valuable areas to improves the lives of people with sight loss."
Learn more: Toyota supports Guide Dogs as national charity partner