What better event is there for a pair of track-inspired GT86 models than Japfest 2 at Rockingham Motor Speedway? Last weekend, we took our Yatabe Speed Trial and IMSA GTU models and joined the GT86 Drivers' Club stand in a sea of shiny Japanese motors.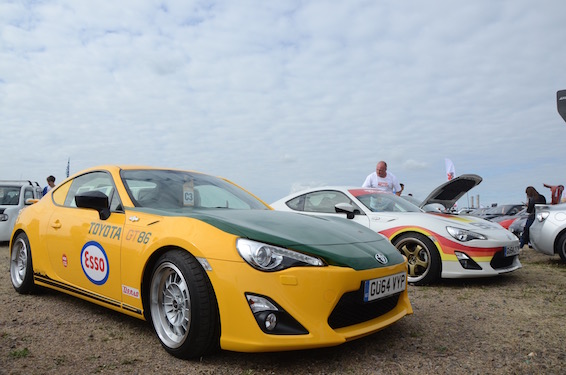 The Yatabe Speed Trial 2000GT on which our GT86 is based averaged 128.76mph over 72 hours on a Japanese oval track similar to Rockingham in 1966 – smashing three world records in the process. The IMSA Celica found similar success in the 1980s in American GTU  racing. The GT86 itself is a winner in its own right, with accolades such as the prestigious Top Gear Car of The Year title to its name. Lining up among other recent models the GT86s serve as a reminder of Toyota's rich motorsport heritage.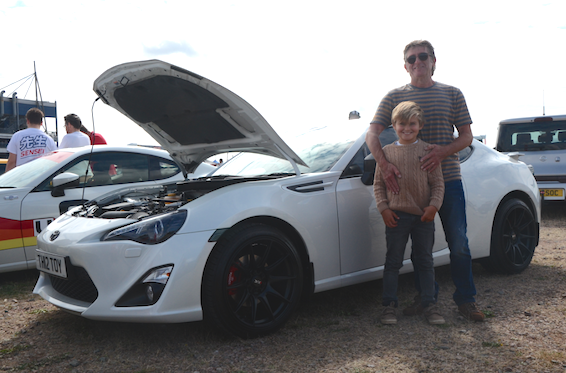 Tony Price and his son brought along their black and white GT86 – their first time at a Toyota show. Tony told us: "It's got a Fensport stage 2 turbo and a Blitz air cleaner. Outside I've got Valenti smoked lights and a colour-matched rear splitter. I own a blacked-out Hilux as well." He added: "I'm a big Toyota fan!"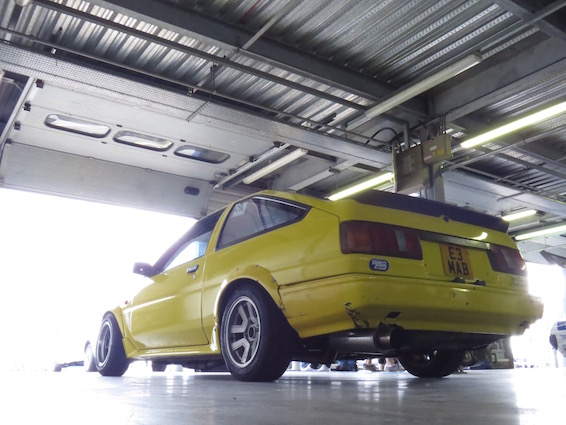 This yellow AE86 Corolla sat menacingly in the pits waiting for a spin round the Speedway circuit. We loved it because of the track-worn panels, evidence that this one is properly used by its owner. We salute them!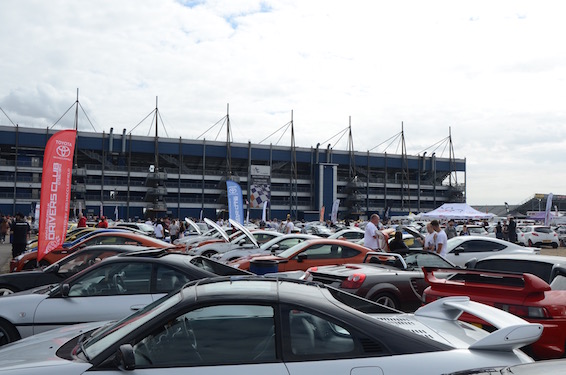 The MR2 Owners' Club made a terrific display representing three generations of the model from AW11 and W20 all the way to W30. The set of two-tone painted W20s (shown in the foreground) got us excited due to their original factory specifications. We love a good standard car, kept just as it left us years ago.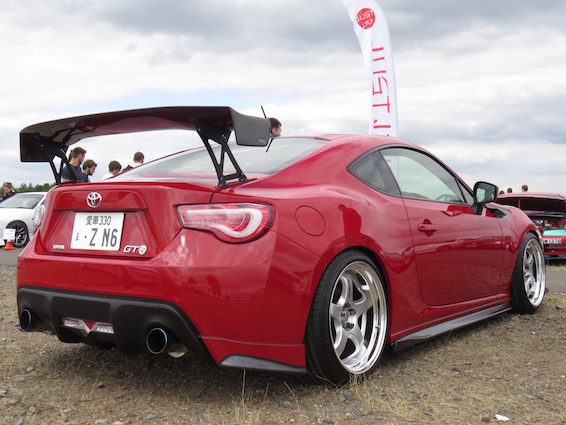 Jonathan Wheat's GT86 is about as far removed from a standard car as you can get. He has modified nearly everything and yet we still think it looks fantastic as a whole. Proof if ever it was needed that the love owners have for the GT86 knows no bounds.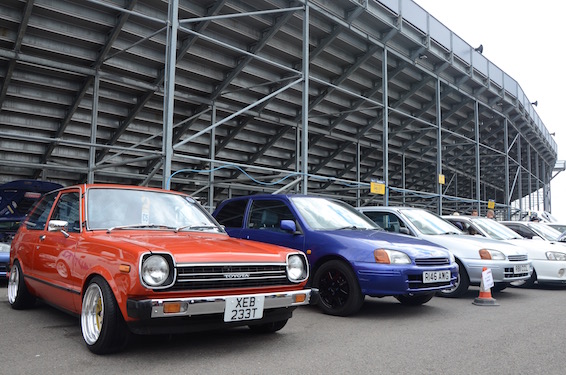 Underneath Rockingham's spectator seats, rattling from the powerful bass of a nearby audio demonstration, this Starlet trio sat looking very cool. The original cloth interior and dashboard dials of the 1978 60 series car on the left really took our fancy.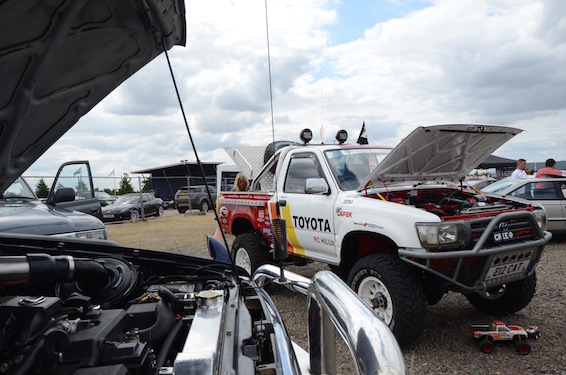 We did not expect to spot a Hilux 'Trophy Racing truck' lookalike but we are glad we did – along with its own fleet of remote control miniatures. The graphics were so faithful to the original vehicle – and looked very similar to our own IMSA GTU GT86.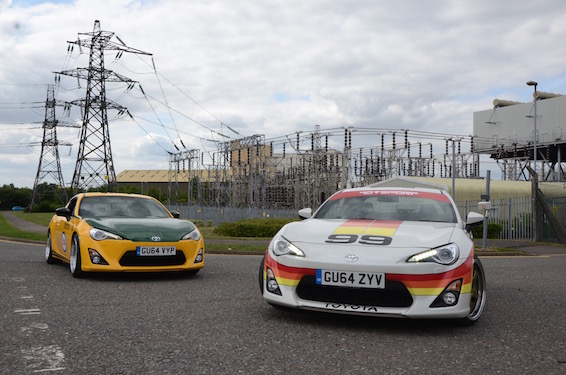 On leaving the show, we couldn't resist a final photo near the industrial area that surrounds the track. For the full gallery from Japfest 2, see below.
Interested in joining the ranks of Toyota GT86 owners at an event like this? Check out the full GT86 range, which starts from £22,495.
Japfest 2 2015 gallery
[slider_pro id="427″]