After several weeks in lockdown, things are slowly beginning to return to some version of normal life. The Government is putting plans in place to gradually allow people to return to work and allow longer distances to be travelled to visit relatives and friends. 
For many, your Toyotas have been left unused on your driveways or locked away in your garages since lockdown began, except maybe the odd shopping trip. It would be wise to give your cars a once over to make sure they are in working condition before heading back to your first shift at work, or to finally see your family members. 
We have compiled a checklist of things to look out for before hitting the road. It is important to remember that, although restrictions are starting to be relaxed, only essential journeys should be carried out until the lockdown fully lifts. 
If your Toyota is one with a hybrid powertrain, then click this link to view our explainer page on how to look after your hybrid during the lockdown. 
Here are the main things to check before getting your Toyota back on the road. 
Fluids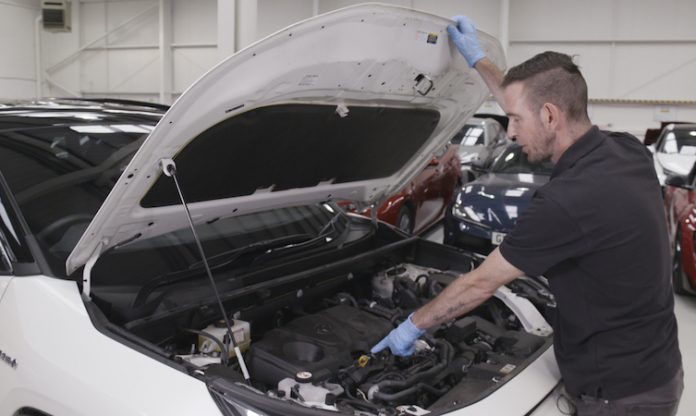 Checking your fluid levels under your bonnet is key in making sure your vehicle will work correctly when you get back out on the roads. Oil, brake fluid and windscreen washer can all be easily topped up at home if low and purchased from our official Toyota eBay store. You can check your oil type for your Toyota here.
Visual inspection
Not all checks need to be mechanical. Walking around your car and giving it a visual inspection will ensure your Toyota hasn't received any dents or knocks while in lockdown, especially if it has been parked on the street. Also check the wheel arches plus underneath the car and bonnet to check that no animals have been getting cosy in your absence.  
Battery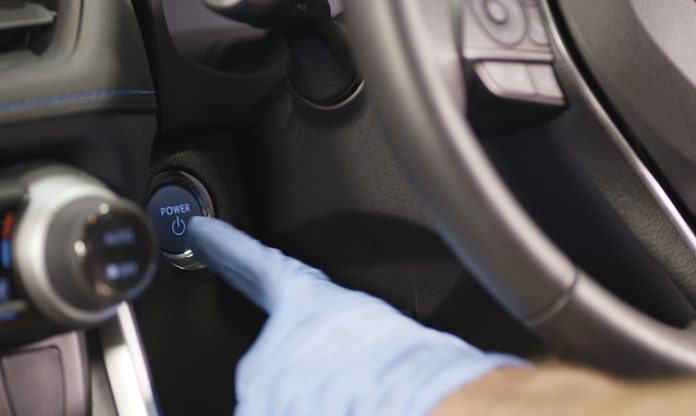 Even though you are not using your car during the lockdown, the battery can still drain itself and you could find yourself with a flat battery when you turn the ignition on the first time. To prevent this from happening, start up your car and let the engine run for a while. We recommend running your engine for at least 60 minutes once a week to keep the battery topped up. The reason for this is because it takes approximately 20 minutes of running time to put back into the battery what has been removed on start up. 
Brakes
As you haven't driven your Toyota during lockdown, or not been on multiple long trips, you could see signs of corrosion. This is more noticeable in cars that have been parked up in the open as rain and moisture can cause corrosion to take place more quickly. Brake corrosion is normal, and to remove, gently push the brakes a series of times while your car is travelling at a slow speed and clear of any traffic. 
Tyres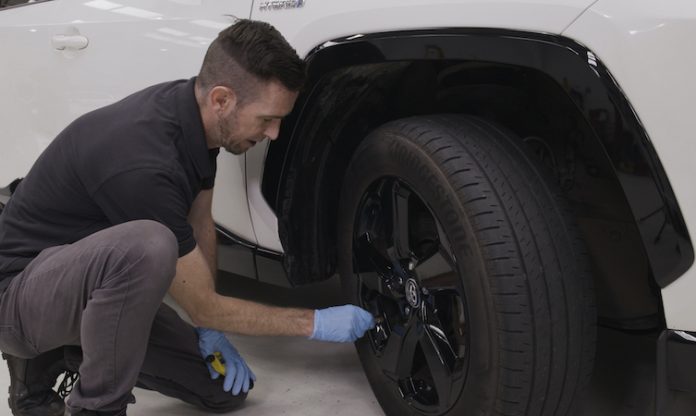 While it is unlikely you would have got a flat tyre during your car's temporary hiatus, it is always worth checking your tyre pressures to make sure that all four tyres are still pumped up to the correct tyre pressures. If you are unsure about the correct tyre pressures, then you can find out here. Don't forget to check the spare wheel, if your car has been fitted with one, during your tyre checks too. 
Other advice
We also recommend cleaning your car, both inside and out, before using it on a regular basis again. Not only will this help give your car a showroom fresh feeling, but it will also help get of any germs and dirt that has been collected during its isolation. Cleaning the interior with some anti-bacterial wipes will help stop any germs lingering on your steering wheel or gearstick. 
Remember that you can still get access to Toyota approved products via our official Toyota eBay store while our dealer network starts to reopen gradually. If you require any further help then help contact your local Toyota dealer who will be happy to assist.