It is a buzz to be driven by a Formula One driver. I have had the pleasure with Martin Brundle and Mark Webber as well as many others over the years. Sports car racers, too, like Derek Bell and Jan Lammers.
But for the full 'brown trousers' experience you really need to hitch a lift with a rally driver. If you've done a bit of racing, even if only at club level, what a Formula One driver is doing with the car is fairly easy to understand; it's just being done a hell of a lot better, with more precision and faster reactions, than you could ever do it.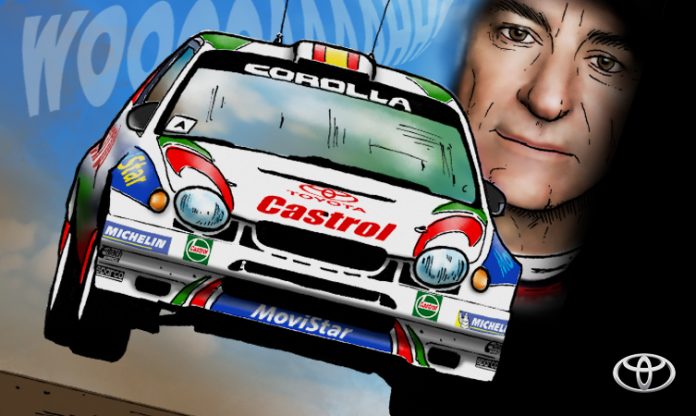 But rally drivers… these people do things with cars that don't make sense. The physics doesn't work; Newton has not been consulted. To sit beside a world rally champion is the ultimate ride. I don't care about any roller coaster or leaping out of a plane experience, rally drivers supply the ultimate thrill.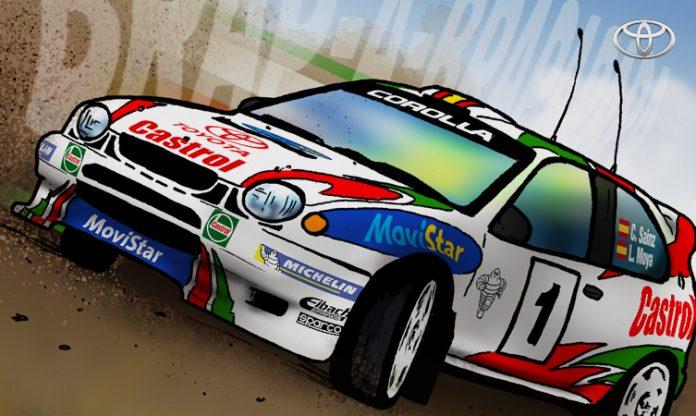 This I learnt in Spain in the spring of 1998. We had been flown to Madrid by Toyota who were keen for us journalists to see the company's Corolla WRC challenger and its driver, Carlos Sainz. We were taken to the Circuito de Jarama which until 1981, when it was deemed too narrow, hosted the Spanish Grand Prix.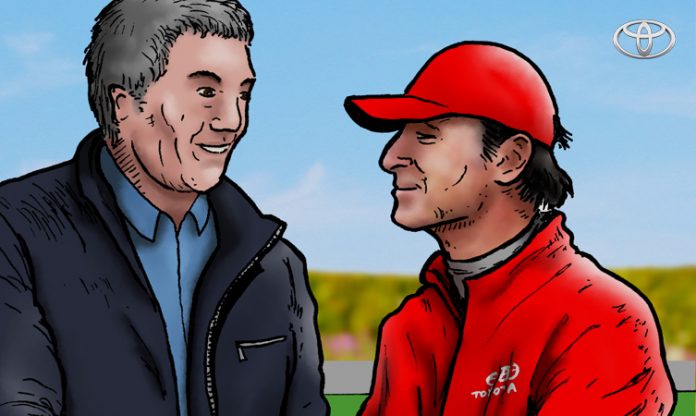 An off-road track had been constructed that essentially followed the circuit and around this Sainz was giving passenger rides to journalists. As I was introduced to Sainz I asked him to give me an especially thrilling ride as it would make for a better story. He just looked at me with a rather critical look. No smile, deadpan.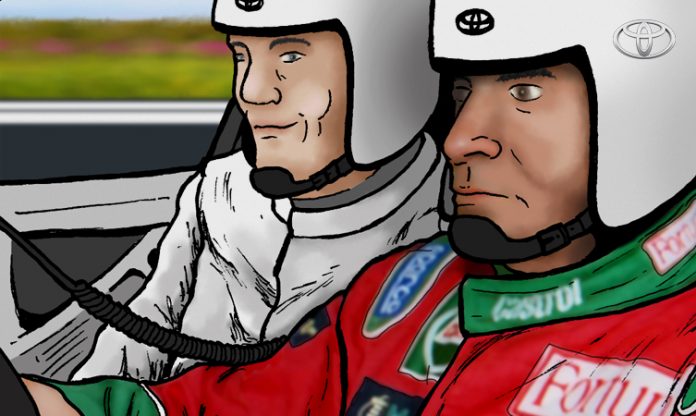 I don't much like being driven in cars but if the driver is an expert and is doing very exciting things I don't get frightened. Never have.
Anyway, we're tightly strapped into the Corolla WRC and off we go. As usual I'm in awe of the car control and the judgement. The trouble is, Carlos is not really giving it the berries. It's as if he's deliberately holding back as a revolt to my rather stupid request.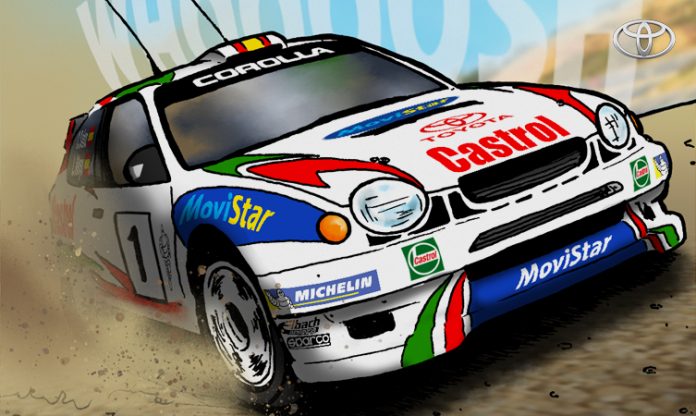 Then we come to long straight. We're on loose gravel and there's a lot of dust. We came onto the straight at Sainz's decidedly seven-tenths pace and then he nails the throttle and within moments we are doing what feels like at least 90mph.
In the distance is a concrete wall with a gap in it just large enough for a car to pass through. The Spaniard is obviously going to hammer through the gap at speed to see if I wince or draw in breath. But no, within a hundred metres of the wall he puts the car into a mighty drift and holds it there.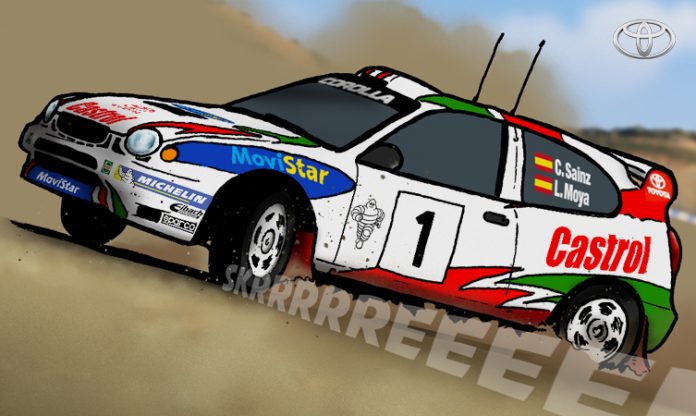 It is extremely impressive and exciting until I realise that he has misjudged it and that we are going to slam into the concrete wall. Or rather I am going to slam into the wall, because I am on that side of the car.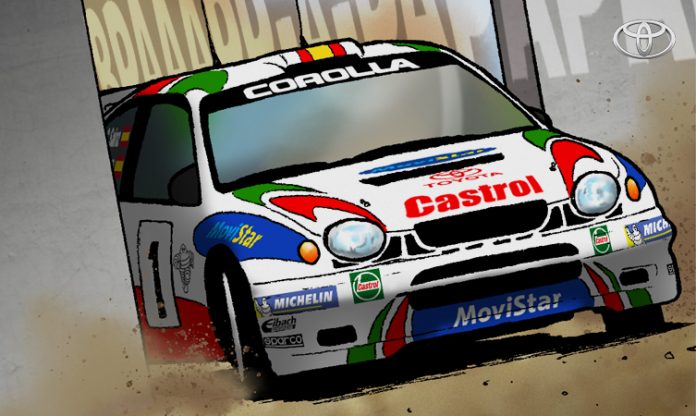 Then, within a fraction of a second Sainz flicks the car straight and we go through the gap. His face turns a few degrees to the right, looks at me and then a hint of smile appears before he turns back to look through the windscreen.
I got what I'd asked for. Even over 20 years later no one has come close to frightening me as badly. I thought we were going to die…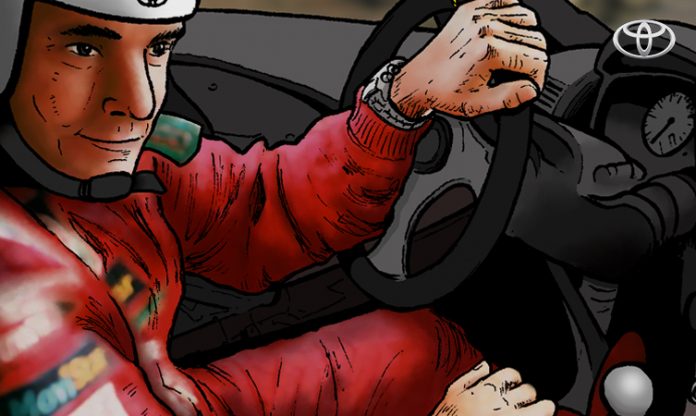 By Colin Goodwin
Read more: Stage loading: retro gaming with Toyota's rally greats