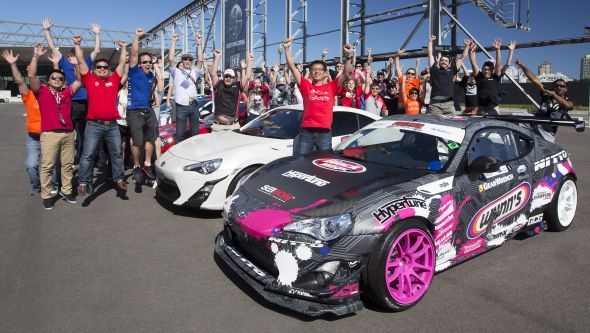 Australia is one of the world's most Toyota-loving countries. Despite a relatively small population, it currently ranks seventh in total sales. Meanwhile, the overall proportion of Toyota vehicles per capita is only bettered by two other countries.
The top-selling models in Australia are Corolla (Auris) and Hilux but the GT86 has also been incredibly popular. As the country's most popular sports car since 2013, more than 12,000 examples have been sold; another figure that is only bettered by two other countries.
Enthusiasm for Toyota's cult coupe is clearly reflected by owners. This past weekend, more than 800 fans of the GT86 – as well as its spiritual predecessor, the AE86 Corolla – descended on Sydney from around Australia for the Festival of 86. Some flew 1,200 miles to attend, while others drove their beloved GT86s hundreds of miles from as far afield as Queensland, Victoria and the Australian Capital Territory to join the celebrations.
Also in attendance was Tetsuya Tada, chief engineer of the GT86, who was mobbed like an A-list celebrity throughout the weekend. As you can see from the images above, his autograph was requested on everything from dashboard panels and engine covers to model cars, T-shirts, owner manuals and posters.
Creating the opportunity to personalise the car was a key objective of the GT86's development, and this spirit was wholeheartedly embraced by many owners at the event. Almost every car was equipped with some form of personalisation, while some had spent thousands of dollars on custom body makeovers, new wheels, track specification suspension and other components.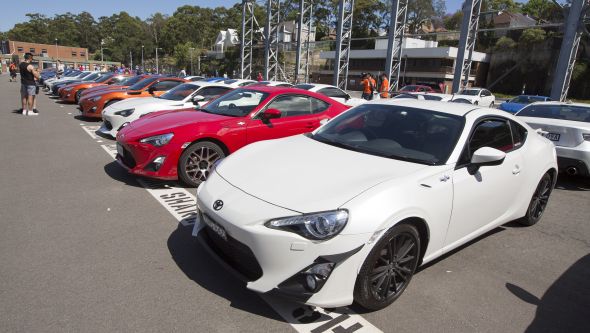 Motorsport preparation is another popular area of personalisation, and this year it was represented by high-profile guests that included four-times Australian rally champion and GT86 owner Neal Bates. Drift champion Beau Yates was also kind enough to offer thrilling ride-alongs in his drift-prepared monster.
Adding to the excitement was the revelation by Toyota Australia that it is planning a one-make motorsport series for the car. A formal announcement is expected in the first half of 2015 for an official start in the 2016 season. Tada-san validated this plan by commenting that the GT86 is an ideal entry into motorsport because it is compact, lightweight, affordable and, above all, fun to drive.