Regular readers of the Toyota Blog will know by now that this weekend's Britcar 24 Hours event marks Team Toyota GB's long-awaited return to the track, where they will be entering the Toyota GT86.
While excitement is building for Britcar (you can read our updates here), Team Toyota GB aren't the only ones taking our widely praised coupe into competition.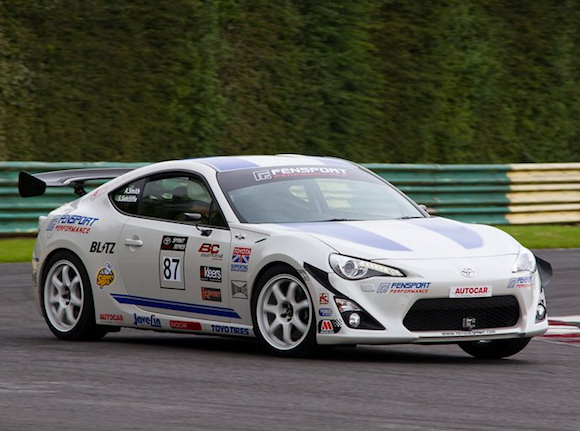 Fensport Performance, a Toyota tuner and aftermarket parts supplier, is running a GT86 in the Toyota Sprint Series with the help of Autocar magazine.
Autocar is already one of the car's biggest supporters, having awarded it a five-star road test score, while the magazine's Editor-at-Large Steve Sutcliffe showed how much he enjoyed the GT86. Watch the video below.
So far the Fensport GT86R, as it's named, has taken part in two rounds of the Sprint Series, claiming first place overall on its debut at Barkston Heath and a class win last time out at Croft.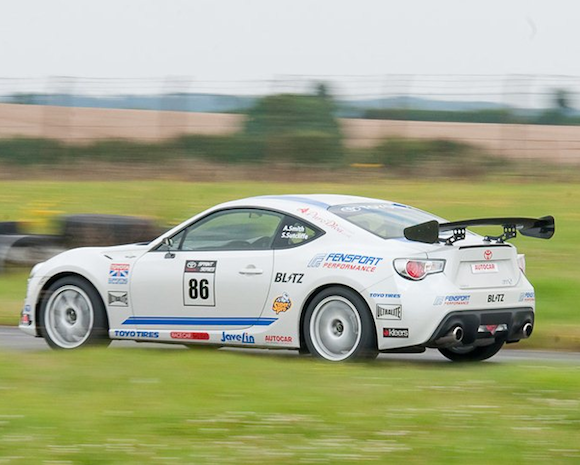 In the latest Autocar report, Matt Saunders praised the GT86's tuning potential: "The GT86R track car is an incredible piece of work. In a couple of years, when the project is complete … this will be one of the best do-it-yourself circuit cars you can get."
He added: "In the regular car, you amuse yourself by exploring the margins of the car's handling. Those Prius tyres make it easy to approach the limits, and you can have enormous fun steering the car on the throttle and chucking it into a slide, knowing that, whatever happens, the Toyota is just so controllable and forgiving.
"The project car isn't the same. To get anywhere near its lateral limits, you have to be going very fast indeed. The challenge is simply to go that fast."
We have to point out that modifying your GT86 (or indeed any Toyota) can invalidate the car's five-year warranty.
There is one round remaining in the Toyota Sprint Series, at Snetterton on October 20th. You can find out more about tickets on the Toyota Sprint Series website. In the meantime, take a look at these great images of the Fensport GT86R.