Gentlemen, start your engines! The 2012 Britcar 24 hour race gets underway this weekend – and Team Toyota GB can't wait to get going.
[youtube width="580″ height="360″]https://www.youtube.com/watch?v=Hooy4tx9xlc&hd=1[/youtube]
The race begins at Silverstone circuit at 3pm on Saturday 22nd September. Testing is underway, with drivers Chris and Stefan Hodgetts first behind the wheel of their race prepared Toyota GT86.
"The good news is, the car is quick right out of the box"; said Chris, who won back to back BTCC touring car championships with Toyota in 1986 and 1987. "It stays nice and flat over the curbs, and really has got a fantastic balance."
"All credit to the team," he continued "it's a really nicely made car… Which is just as well. We want to win!"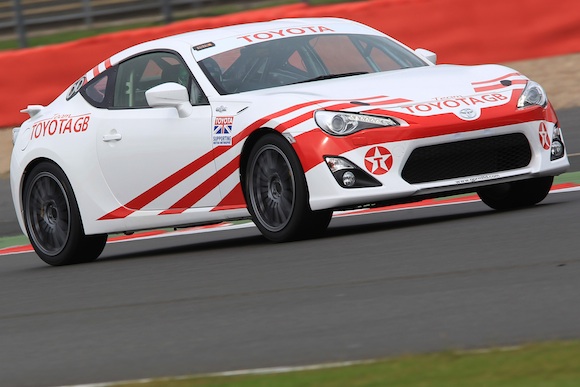 Based on the standard car and powered by an unmodified 2.0-litre boxer engine, the race prepared GT86 gets a full roll cage, racing seats and adapted suspension and brakes.
In addition the car gets a larger radiator cooler, and a modified 120-litre FIA fuel cell (the tank in the standard GT86 holds 55 litres).
In terms of additional equipment, the Britcar GT86 needs to carry a data logger, a multi-point harness, a fire extinguisher system and an electric cut-off switch.
The windows will be removed and replaced with lighter Perspex ones, safety clips will be added to the bonnet and a quick refueling system is installed. It will roll on 18-inch wheels with racing brakes.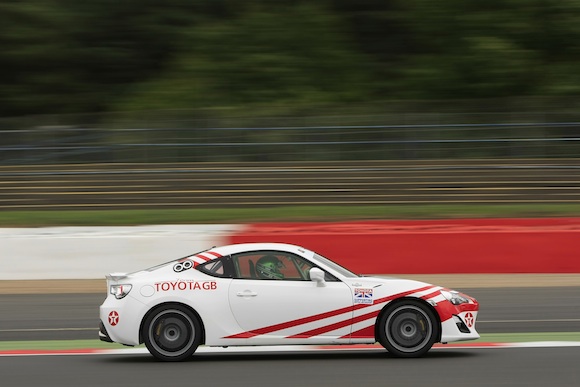 The GT86 will line up on the startline at Silverstone in Class 4, racing for honours against cars built by Seat, Honda and Ginetta.