It's fair to say that Elfyn Evans made a sensational start to his first season as a Toyota Gazoo Racing World Rally Team driver. Third on his debut in the Yaris World Rally Car on his debut in Monte Carlo, he and co-driver Scott Martin then stormed to a thrilling victory in Sweden and backed that up with a fourth-place on Mexico's gravel.
Then the WRC action was paused due to the global pandemic, but that early run of results left the 31-year-old sitting pretty in second position in the championship standings, behind team-mate Sébastien Ogier – an eye-catching performance given the Frenchman has six world titles to his name.
With the heavily revised WRC restarting in early September, the team has been preparing via a fairly intense testing regime, but we caught up with the Dolgellau Dynamo during the recent filming of our Countryslide film to see how he's preparing.
TGB blog: How was lockdown for you?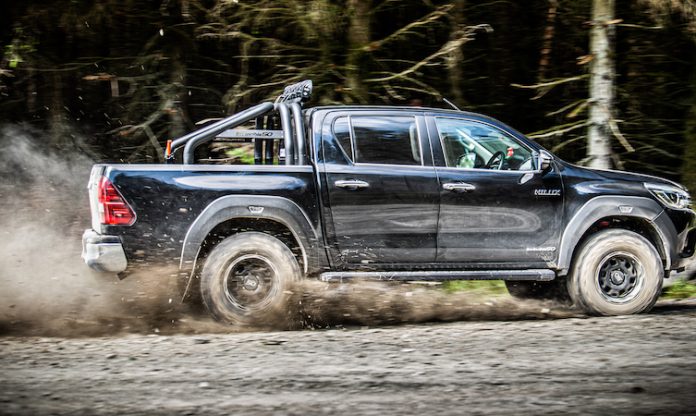 EE: "The lockdown was a strange period, obviously. We could do a lot of physical exercise but no preparation in terms of driving, so that was a long period, and getting back behind the wheel for the first time [for testing] felt really strange. I had a similar experience last year when I broke my back and was out for three months. It is odd to just get those first feelings, but quite soon I felt quite comfortable in the car again.
"The Yaris WRC is a great car for being able to feel what's going on underneath you and that gives you a lot of confidence, especially when you haven't been driving for so long. When I got back in the car for the second time two weeks later everything felt pretty normal and I was able to find a good feeling almost straight away."
How have you found life at Toyota Gazoo Racing so far?
"I was a bit sceptical coming into the season because it was the first time in my career I've changed teams, having spent all my years with a different team, but I was really pleasantly surprised with the relaxed atmosphere that we have at Toyota Gazoo Racing. I think having Tommi [Mäkinen] there as the team principal is great: he's been there and done it, so he understands the pressures on the driver. He really tries to relieve that as much as possible. It's a relaxed atmosphere in one sense but you also get the sense that everybody's pulling towards the same goal and working really well together so, you know, so far it's been a really nice experience."
Now that the season is about to resume, you're in for a busy time…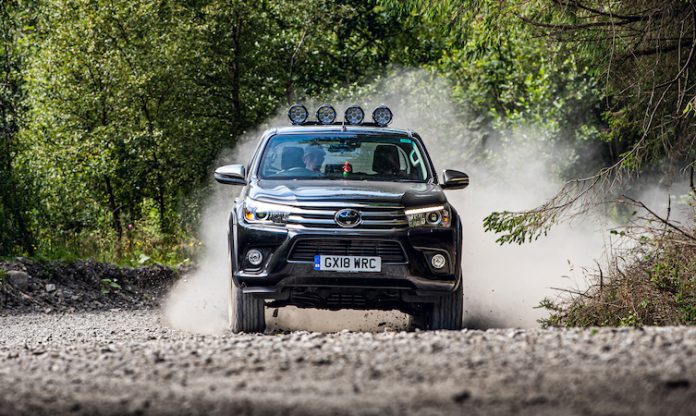 "Yes, after a period of being at home a lot it's going to completely flip on its head now for the next five months or so. We have a confirmed start date for the championship now in Estonia in the first week of September, but before then I think we have two more tests in the car. We're also doing a small rally in Estonia beforehand and then we have five rounds of the championship to play out in a very short space of time. So it's going to be intense and busy but I'm really looking forward to being back at it and driving the Yaris WRC again."
In the Countryslide film, you're on your mountain bike – is that part of your regular exercise routine?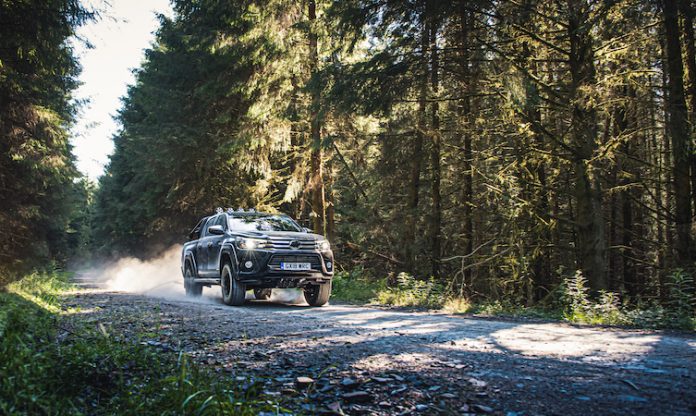 "Doing the championship is quite intense – even in a normal season, it's a long championship from January through to almost the end of November and so it's quite strenuous on the body. We have to keep fit on all aspects whether it's aerobically fit by running – I do a lot of running and cycling – but then also a lot of gym-based stuff. I had some back injuries last year and being strong is imperative to make sure we can prevent those injuries, so a lot of time is spent in the gym, and a lot of time spent on the bike. And of course, outside of that, I'm a sucker for motorsport so anything with wheels and an engine is normally what I enjoy."
What are your thoughts on the Yaris World Rally Car so far?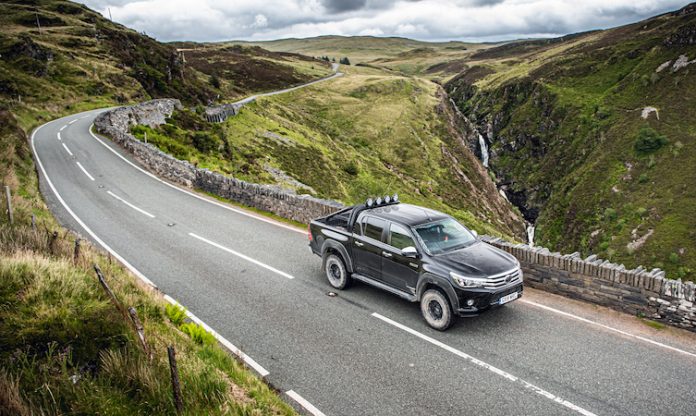 "The Yaris WRC is a phenomenal tool. As we've already seen during the life of the car since it was introduced in 2017, it's one of – if not the – most competitive car in the field. I've really enjoyed my time with it, albeit for only three rallies so far. It's a very rewarding car to drive, with a very high level of performance. I'm looking forward to finding out a bit more about it as the season goes on and hopefully I'll keep enjoying throwing it about."
The World Rally Championship resumes with Rally Estonia on 4-6 September.
Want to dive behind the scenes of our Countryslide film with Elfyn? Then click here to read more