It was somewhat inevitable that my first car would be a Toyota, writes Tiana Walton. When I was growing up, our family cars consisted of a 2001 double-cab Hilux and a 1999 Corolla G6R 16-valve. The latter was one of only 350 manufactured and it is now in storage, still in excellent working condition with 265,000 miles on the clock. I learnt to drive in that car.
After I passed my driving test a highlight was visiting the local car auctions with my dad to bid on a car of my own. I was on the lookout for a Hilux, something reliable and multi-purpose that could be used on the farm, would see me off to university and would also be great for weekends away. On our third auction visit we were successful in bidding on a 2011, 2.4-litre manual double cab Hilux complete with a truckman back and an orange beacon.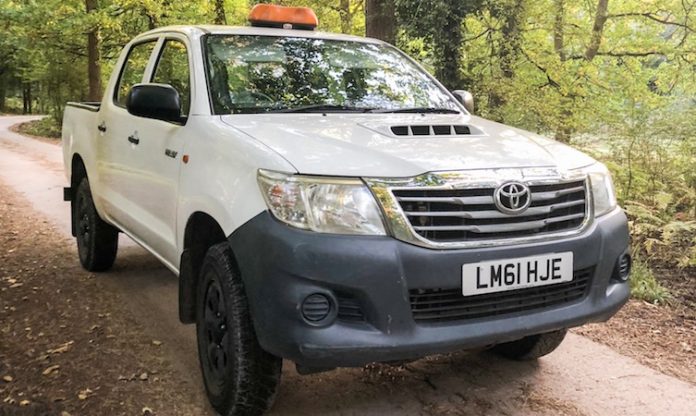 I started the development of 'Truck' by swapping the truckman back for a custom-built rollcage, rubbing down the chassis and coating it in Waxoyl. Next I invested in some BFGoodrich KM3 off-road tyres and topped it off with an iconic Autohome roof tent in pink! The latter was a bargain found on eBay.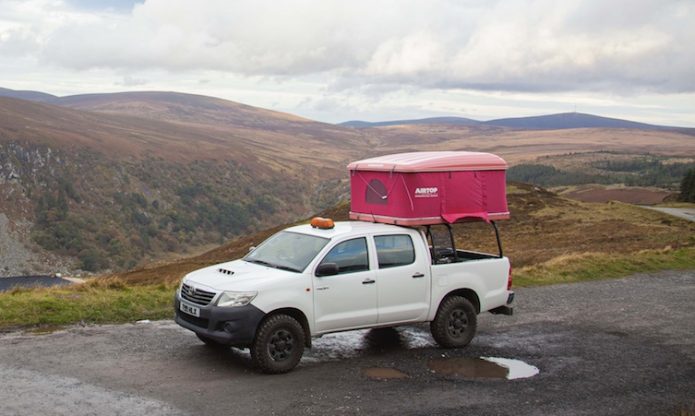 These mods gave me a huge amount of freedom to explore places like north Wales and the Lake District, which was fantastic for meeting new friends within the automotive/off-road community.
My Hilux gave me a sense of freedom
During my photography degree I chose to focus my work on the theme of adventure/lifestyle which regularly featured 4×4 vehicles. Accessing wild locations to shoot would not have been possible without my Hilux.
My first proper road trip was solo to the Isle of Skye in Scotland in April 2019. Despite the testing weather conditions and limited camping equipment I managed to secure some great images.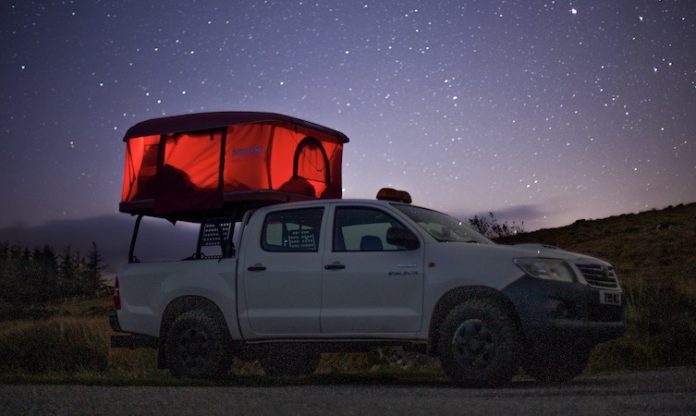 During the summer of 2019 I drove my Hilux to the Ultra4 off-road racing events, King of Britain and King of Portugal, to take images of the vehicles in action. That led to an invitation to fly out to document the finale of that year's events in Poland.
Read more History of the Hilux
That October was spent exploring Southern Ireland in the modified Hilux with my dad, wild camping and fishing. We set off with a few key points noted on the map and diverted where interest took us. It gave us an incredible feeling of freedom.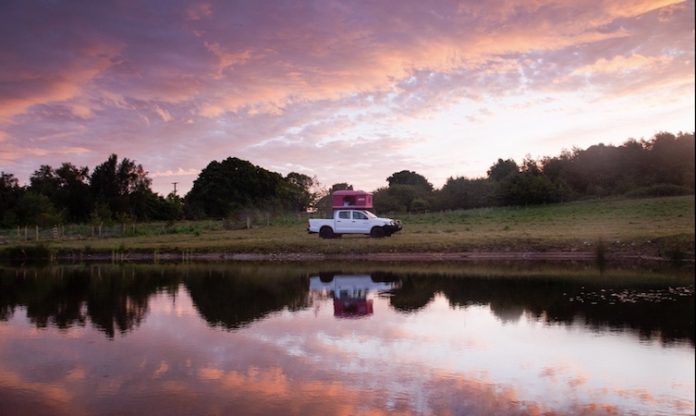 My Toyota was now becoming a huge part of my identity. It was now my home, my career, my transport and the links to friendship.
My Toyota became part of my identity
As my Instagram channel started to build around adventures with my modified Hilux, I was lucky enough to be able to partner with brands and companies such as IronMan4x4, West Coast Off-Road Centre and FrontRunner Europe. This led to the addition of an IronMan winch and winch bumper, plus a FrontRunner roof rack with accessories (including a surfboard mount, spare wheel carrier and a shovel mount).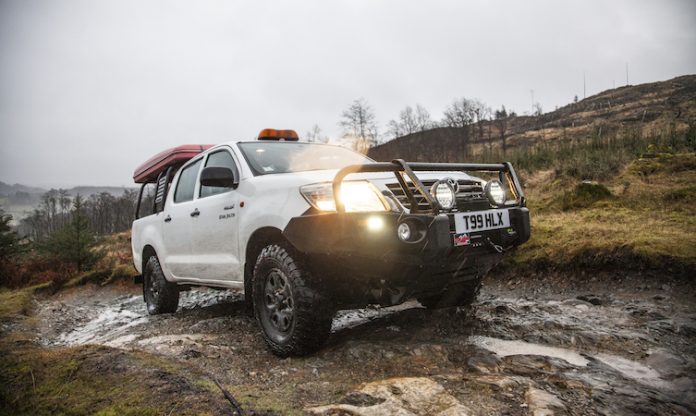 I'm really excited to get started on future plans for the modified Hilux including a lift kit and new suspension followed by under-body armour. This will enable me to access more challenging terrain and hopefully use my winch less…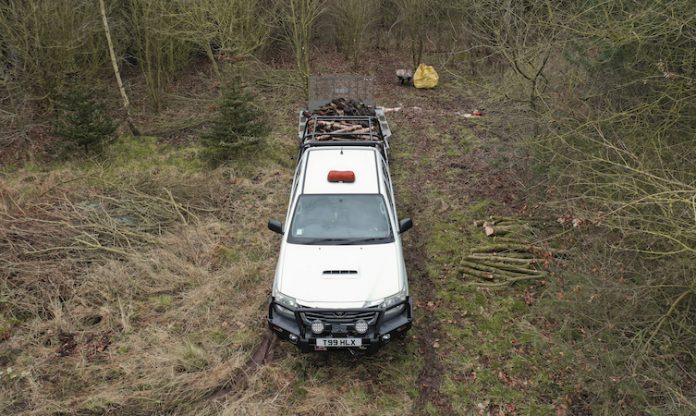 Oh, and I've recently purchased 1994 3.0L Toyota Hilux Surf which I have started to restore… because you can never have too many Toyotas!
By Tiana Walton
See more of Tiana's images on Instagram: @tianawaltonphotography
Toyota People… is a series that celebrates individuals with a special enthusiasm for Toyota, whether that is related to its vehicles, philosophies, or manufacturing processes. Read more here.