The longest-produced vehicle in Toyota history is the all-wheel drive Land Cruiser, a model that has consistently set the benchmark for ruggedness and all-conquering capability within the off-road sector. But while it is comforting to know that this iconic model has the wherewithal to climb a mountain or cross a continent, its hardened, all-mechanical four-wheel drive system could be over-qualified for everyday life.
Is there a happy medium? Does Toyota produce a confidence-inspiring all-wheel drive system that delivers the benefits of more sure-footed handling without having to pay a price in terms of higher fuel consumption and exhaust emissions?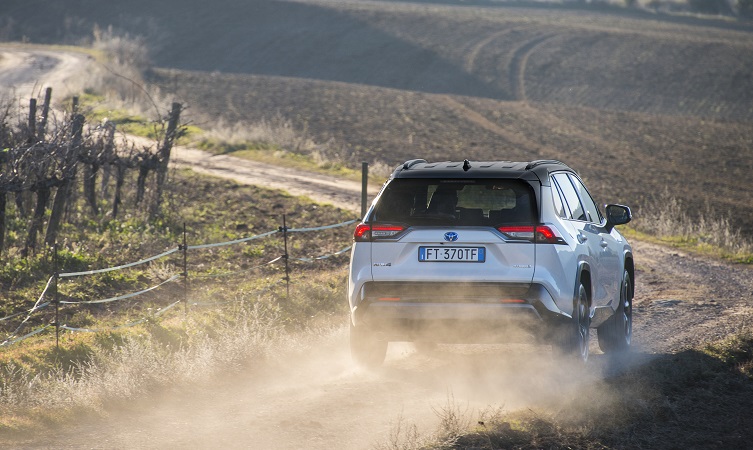 Absolutely. Toyota's solution has been to produce intelligent electric all-wheel drive systems that are an ideal fit for everyday motoring and perfectly complement our range of hybrid electric powertrains. Such technology demonstrates how the concept of a 4×4 has moved beyond rugged off-roaders to a much wider range of vehicles that deliver a more secure and rewarding drive.
Electric AWD development
The original RAV4 Hybrid of 2016 (see below) was the first Toyota model in Europe to offer electric all-wheel drive. The traditional mechanical four-wheel drive system was replaced by a second electric motor dedicated to driving the rear axle, but only when conditions required.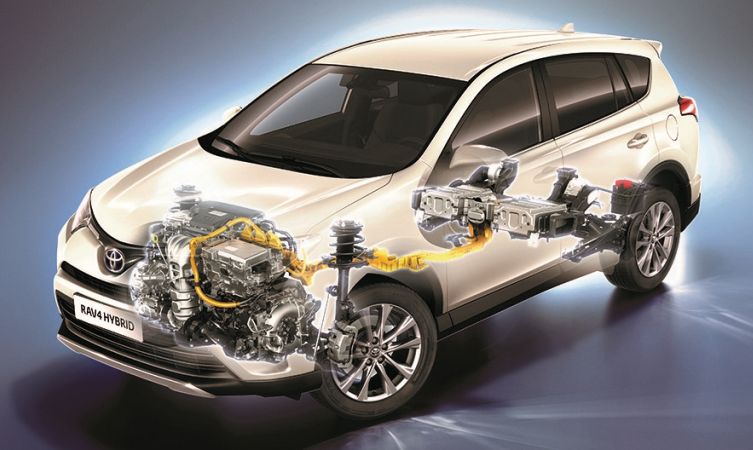 Rear wheel torque matches or even surpasses that delivered by the best comparable mechanical system
Without the need for a mechanical connection to the front half of the all-wheel drive system, electric all-wheel drive was lighter and more compact yet still produced 50kW of power and 139Nm of torque. The system was easier to integrate into the RAV4's design and had less impact on overall vehicle efficiency. It also enabled loads of 1.65 tonnes to be towed – a new high for a Toyota hybrid at that time.
Toyota has continued to develop this technology and significant improvements have been applied, especially since the roll-out of models based on TNGA modular platforms.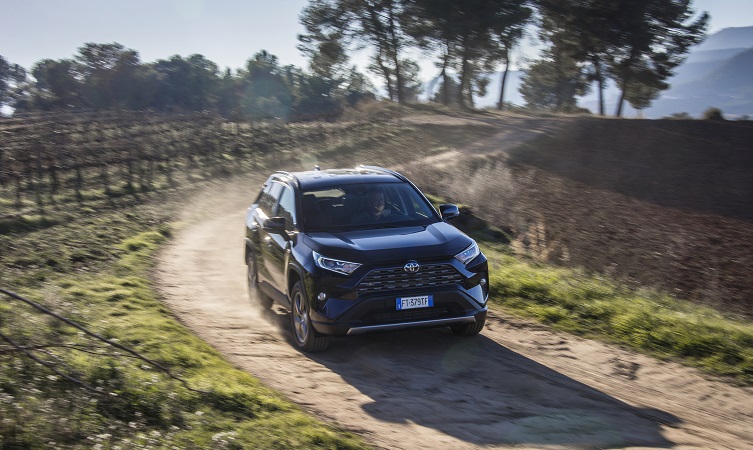 The latest generation RAV4, for example, holds true to the model's defining Drive On Any Road concept. A 30% increase in rear wheel torque has been achieved over the outgoing model, a figure which matches or even surpasses that delivered by the best comparable mechanical all-wheel drive systems.
Performance has been further improved with the introduction of AWD Integrated Management, which automatically adjusts brake and throttle control, the shift pattern and drive torque distribution according to the selected drive mode. The addition of Trail Mode – an automatic limited-slip differential control – has also raised the driveability of RAV4 on very uneven terrain.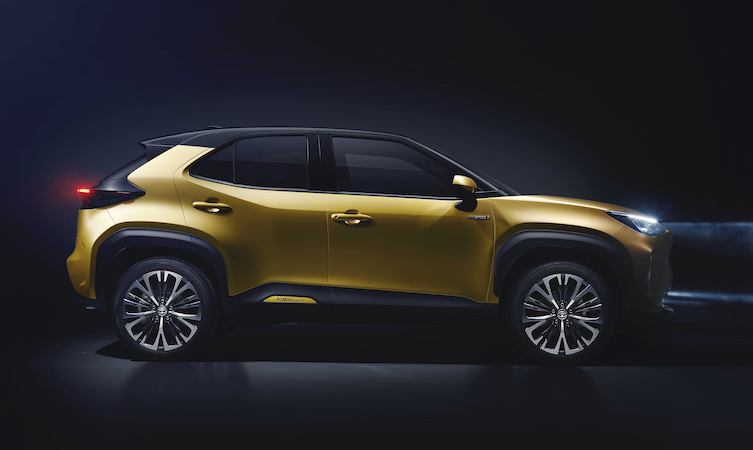 Evolutions of the system will feature in both the new Highlander and Yaris Cross (above), engineered to suit the size, weight and performance requirements of each hybrid model.
Prius with AWD-i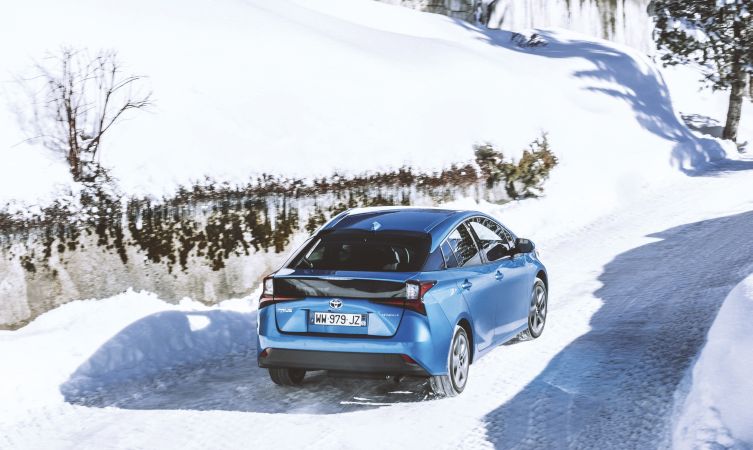 The flexibility of Toyota's electric all-wheel drive technology is further exemplified by the system developed specifically for the current Prius. This option provides support in common driving scenarios where extra grip is needed: when pulling away from standstill on slippery surfaces or when a loss of traction is detected at higher speeds. In this application, the rear electric motor has been tuned to produce just 5.3kW but it still provide 570Nm of torque to the wheels via a 10.4:1 reduction ratio.
Learn more: GR-Four all-wheel drive system in new GR Yaris
Learn more: Should you fit all-terrain tyres to a Hilux?
Learn more: What are the off-road capabilities of a Land Cruiser?