Toyota road cars are renowned for being tough and reliable. But how does a production model like the Toyota Auris stand up to severe punishment, such as in the crucible of motorsport?
Learn more: Toyota Auris review
To help discover the answer, Toyota's North American research and development headquarters prepared a production Auris hatchback (known Stateside as the Corolla iM) for competition in Rally America. It debuted in a regional rally through the Ojibwe Forests of Minnesota – a stamping ground that is normally the dominion of rally-derived, four-wheel drive vehicles.
In a surprise outcome to many, the near-standard Auris completed the race with a first-ever podium finish within its class.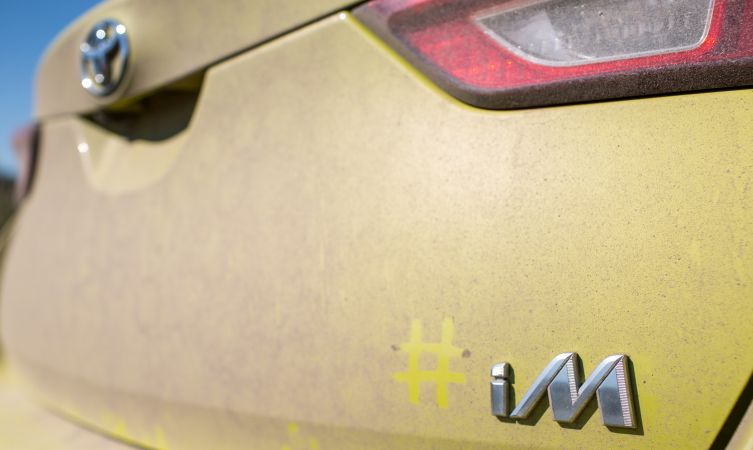 We were running it on terrain where most people wouldn't drive their SUVs
A few months earlier, the team had taken part in a shakedown rally. "We ran [the Auris] completely stock to determine what it would take to get a car designed and engineered for the street to be competitive on the rally stage," revealed Toyota body design engineer and driver Brian Thurgate.
The punishment the Auris received during the experiment was significant. "At times we were running it on terrain where most people wouldn't drive their SUVs," commented co-driver Colin Ravenscroft.
Using lessons learned in this shakedown, protective plates were added to the underside to protect key components from rocks and hard landings. The ride height was also raised to provide a safety cushion of extra ground clearance. Interestingly, the team's chassis engineers were able to use production components from other Toyota vehicles to upgrade the suspension of the Auris.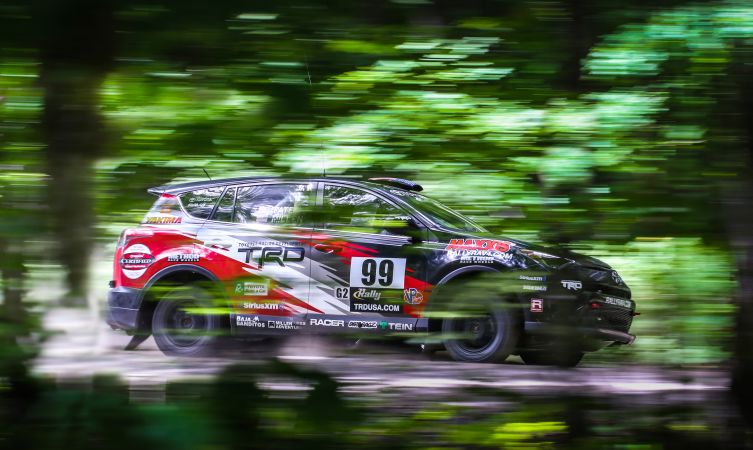 Providing further proof of the toughness of Toyota vehicles, the same Ojibwe Forests Rally saw Ryan Millen and his Toyota RAV4 (see above) storm through the finish line after nearly three hours of intense racing. The rally-prepared RAV4 not only secured first place in the two-wheel drive class but an overall podium finish, nudging aside a number of more powerful, highly modified competitors.
The Toyota Auris and RAV4 will wrap up the 2016 Rally America season at the Lake Superior Performance Rally in October.
While on the subject of Auris racing…
All this talk of off-road racing got us thinking about the episode of Top Gear where Clarkson rented a Toyota Auris to race across – and frequently straight through – New Zealand to try and beat May's America's Cup yacht to the country's northern tip.
You can watch the video below – it will be eight minutes well spent.
Read more: How is Toyota's new WRC test programme progressing?
Read more: Toyota Auris models modified for the street