On Monday 2 January 2017 the gruelling Dakar Rally takes off from the Paraguayan capital of Asunción and three radical new Toyota Hilux Evo race models prepared and run by the combined forces of Toyota South Africa Motors and Toyota Gazoo Racing SA will be on the start line.
Learn more: New eighth-generation Toyota Hilux
"It's an exciting time for us," commented Glenn Crompton, Vice President of Marketing for Toyota SA Motors. "We firmly believe in the Dakar Rally as a means to showcase our technological advances and the legendary toughness of the Toyota Hilux. The arrival of the new vehicle is the next step on this spectacular journey, and we welcome the Toyota Hilux Evo to our stable."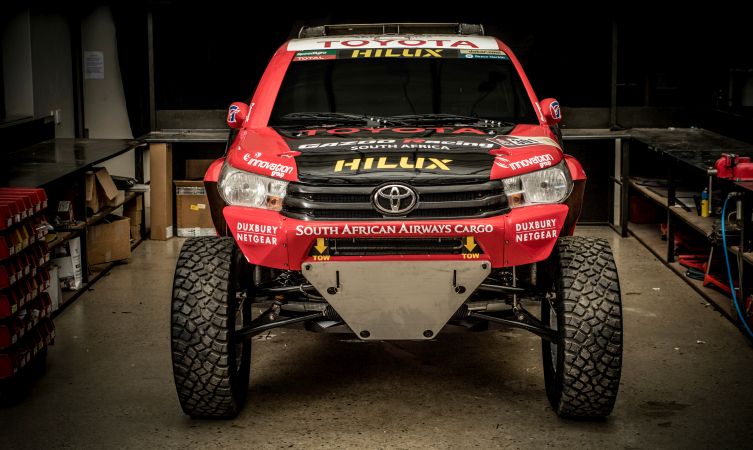 Hilux Evo: a revolutionary rally concept
The Hilux Evo is a revolutionary new rally concept specifically prepared for Dakar competition. It adopts two-wheel drive rather than four-wheel drive and in doing so the race engineers have been able to bring a number of key benefits, such as greater freedom within the FIA regulations, significantly lighter kerb weight, and the ability to mount the powertrain between the axles.
"We are very excited about this new direction," continued Crompton. "At its core this is very much still a true Toyota Hilux, but at the same time we firmly believe it offers us new opportunities for Dakar 2017 and beyond."
Learn more: What is the route of this year's Dakar Rally?
While still conforming to all FIA regulations, the new Hilux Evo weighs 615kg less (now targeting 1,300kg) than the previous four-wheel drive version of the Toyota Hilux racer. It is also able to come with larger wheels (940mm diameter versus 805mm), offer a broader range of suspension travel, and be equipped with an on-board tyre inflation/deflation system.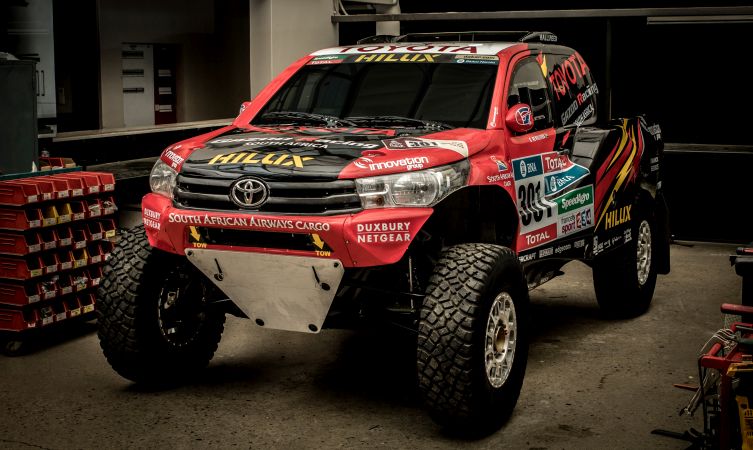 The engine and transmission are relocated between the axles. This move has centralised the weight distribution for maximum dynamic performance, while mounting the heaviest components near the bottom of the vehicle has also lowered the centre of gravity.
New regulations for 2017 also allow the Hilux Evo's naturally aspirated V8 engine to run a wider 38mm air restrictor, now the same diameter as a number of key competitors that benefited from a 1-2mm advantage last year.
"This is good news indeed," concluded Crompton. "The new car, along with the bigger restrictor, will place us in a strong position, giving our drivers a platform to work from when starting the race in January."
2017 Dakar: drivers and navigators announced
In addition to the new vehicle, former Dakar winner and newly crowned FIA Cross Country World Cup Champion Nasser Al-Attiyah and his navigator Matthieu Baumel will join the team for 2017.
Al-Attiyah joins Giniel de Villiers and Leeroy Poulter. De Villiers will be partnered by long-standing German navigator, Dirk von Zitzewitz while Poulter will have Rob Howie beside him in the Toyota Gazoo Racing SA Hilux for their fourth Dakar together.
Giniel de Villiers (left) and Dirk von Zitzewitz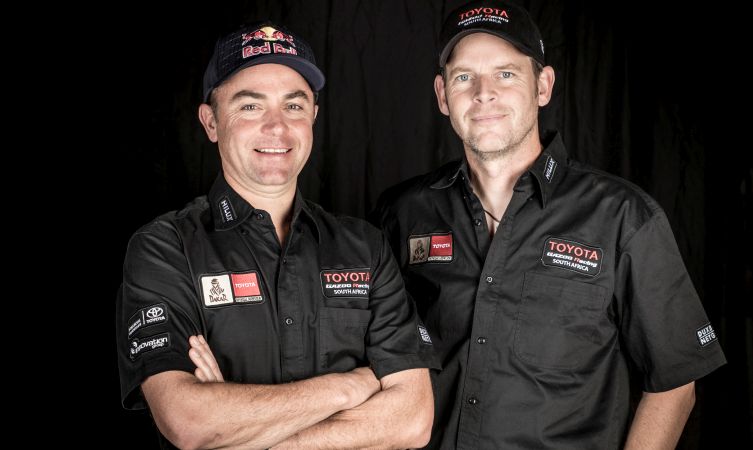 Nasser Al-Attiyah and Matthieu Baumel (not pictured)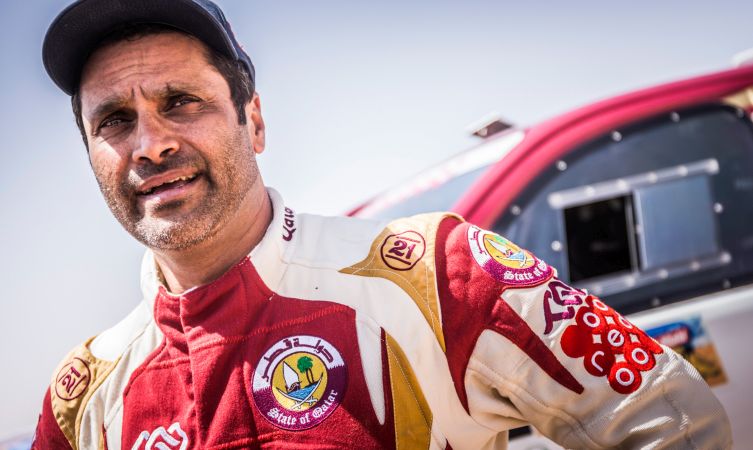 Leeroy Poulter (right) and Rob Howie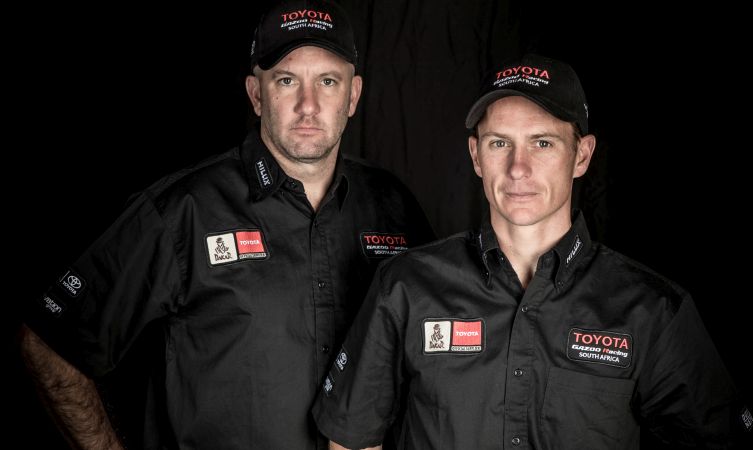 The new vehicle will be subjected to further testing and refinement before being shipped to South America at the end of the year.
Learn more: How did Toyota fare in last year's Dakar Rally?