The words 'wild' and 'hybrid' are not often mentioned in the same sentence – but it's important to remember that the hybrid-powered Toyota Prius is a convention-defying machine. In fact, our most technologically advanced road-going car has often been the target of specialist tuners – we've even had a go at producing a modified Prius or two ourselves.
Here then is a brief rundown of some of the world's wackiest – and yet still strangely sensible – examples of all three generations of Prius.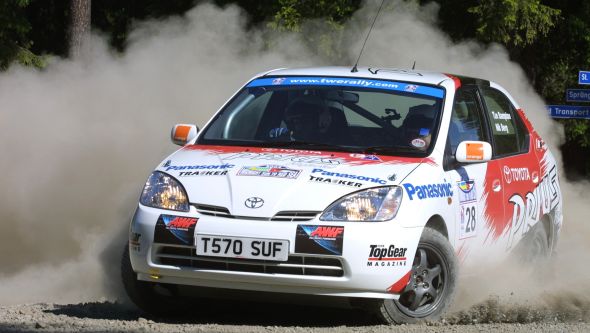 1. Modified Prius Rally Car
Not long after the launch of the first-generation Prius in the UK, Toyota GB demonstrated the reliability of the innovative new drivetrain by building the world's first hybrid rally car. And then proceeded to race it on a marathon 5,000-mile rally from the north of Sweden to the Red Sea in Jordan. Admittedly, with a completely standard engine the modified Prius rally car wasn't the fastest car in the FIA-sanctioned event, but it was one of the most reliable, securing a fantastic 14th place overall.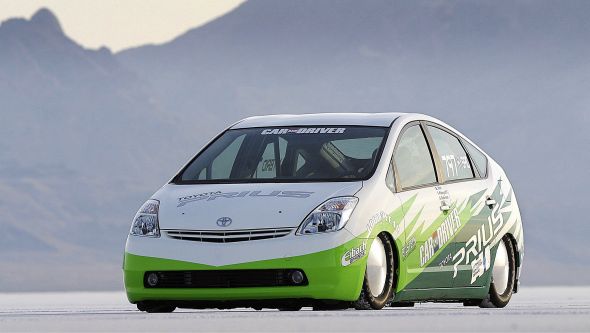 2. Modified Prius Salt Flat Racer
A second-generation Prius addressed the speed issue to great effect, setting a new land speed record for a hybrid vehicle at the Bonneville Salt Flats in 2004. The car raced along the three-mile short course and reached a top speed of 130.794mph. Once again, the modified Prius's Hybrid Synergy Drive powertrain was standard, albeit with a slight increase in inverter voltage and by installing a long-legged final drive gear ratio.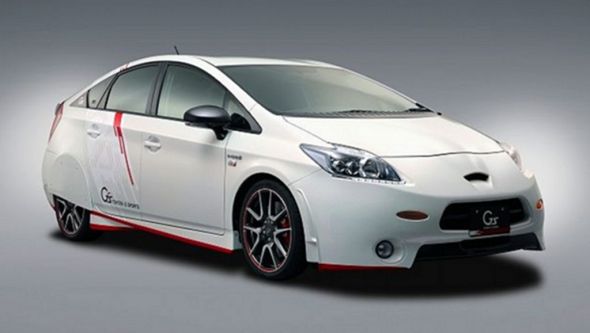 3. Windcheating design
For the current third-generation Prius, improved aerodynamics have played an important role in Toyota Motor Corporation's concept cars. The modified Prius G Sports Concept displayed at the 2011 Tokyo Auto Salon illustrated what some might feel was an uneasy alliance between track specification and aerodynamic rear wheel arch covers favoured by the most fervent of hypermilers.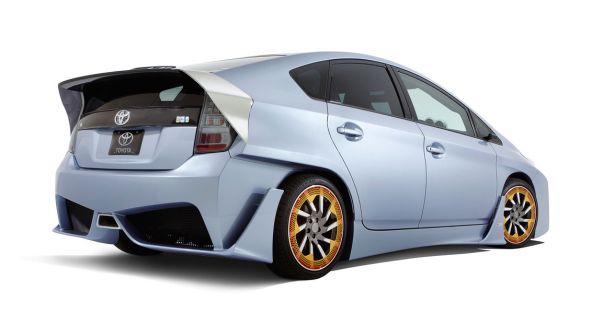 But few other aero-focused examples have gone as far as the C&A Custom Concept (above) from Toyota's own 'Conversions and Accessories' department. Displayed at the SEMA show in Las Vegas in 2010, it featured almost every trick of the aerodynamicist's trade.
These included an extended 'Kamm tail' rear end to reduce drag, and special diffusers on the wheels that looked more like the doilies your grandmother used to place on her coffee table to stop ring marks.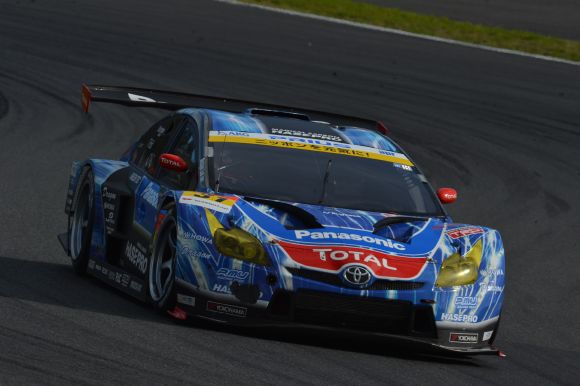 Other notable mentions include the 300bhp 3.4-litre Prius currently racing in Japan's Super GT championship – and it's not just about Prius, as the intriguing 420bhp Yaris Hybrid-R unveiled at the Frankfurt Motor Show proves.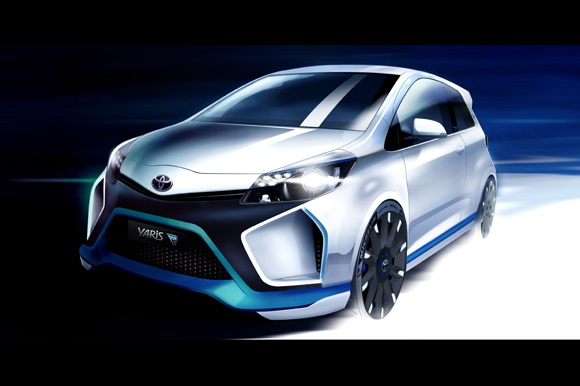 Do you know of any hybrid Toyota vehicles that could be described as radical, wild or crazy? Or have you done something unique to personalise your car?
If so, we'd love to hear from you through either the comments box below, our Facebook page or on Twitter.