Have you ever wished that new production vehicles could look more like the original sketches produced by car designers? We have to, which is why a team at the Toyota Research Institute (TRI) has developed a new artificial intelligence (AI) technique that can reduce the number of alterations needed to accommodate engineering necessities in an original design.
How can AI help vehicle design?
The team realised that the principles of optimisation already used extensively in computer-aided engineering could be combined with text-to-image generative AI. The resulting algorithm would allow practicalities such as performance, safety and everyday usability to be integrated at a much earlier stage of the creative process, and be less disruptive in terms of the overall design aesthetic.
This means that constraints such as aerodynamic drag (which affects fuel efficiency) and chassis dimensions such as ride height and cabin size (which affect handling, ergonomics and safety) can now be incorporated in the generative AI process.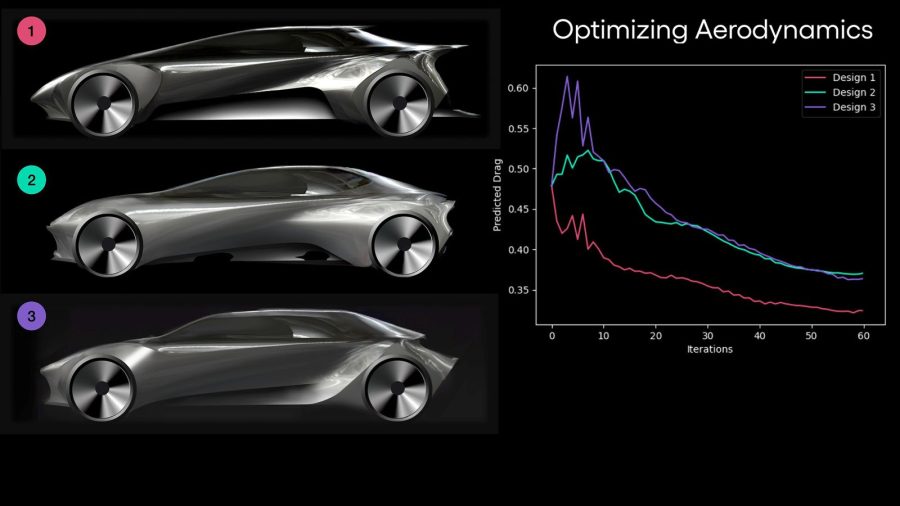 For example, Toyota's car designers can now write a text request for a suite of designs with stylist properties such as 'sleek', 'SUV-like' and 'modern' – all based around an initial prototype sketch and a set of performance criteria.
"Generative AI tools are often used as an inspiration for car designers," revealed Dr Avinash Balachandran, director of TRI's Human Interactive Driving Division. "But they cannot handle the complex engineering and safety considerations that go into actual car design. Our new technique combines Toyota's traditional engineering strengths with the state-of-the-art capabilities of modern generative AI."
Dr Charlene Wu, senior director of TRI's Human-Centred AI Division, described the project as "TRI harnessing the power of AI to amplify automobile designers and engineers."
Car designers: read TRI's research papers
The following research papers have been published by TRI to demonstrate how car designers can make use of AI to minimise aerodynamic drag:
Learn more: Inside ED2, Toyota's top secret European design HQ