The 2023 Dream Car Art Contest attracted some 780,000 entries from 90 countries and we're delighted to report that two young UK hopefuls won acclaim in the contest's global final in Japan. Seven-year-old finalist Sanish Shar from Reading and 11-year-old finalist Katie Moiseeva from Watford both received the honour of being judged a Best Finalist.
Sanish's artwork Food Fairy depicts a flying car made from recycled materials that collects unused food and shares it with those less fortunate. Creativity clearly runs in the Shar family, as his brother Virat won a silver award in the under-eight category of the UK competition.
Katie's artwork Life on the Moon depicts how familiar places on Earth could be replicated in order to help people settle on the moon. Her dream car offers spaces for these individual zones and includes a shop and a library. The vehicle is also electric in order to reduce emissions.
In addition to receiving a framed and engraved certificate of their achievements, Sanish and Katie and were given $3,000 (approx £2,400) to spend on anything related to education.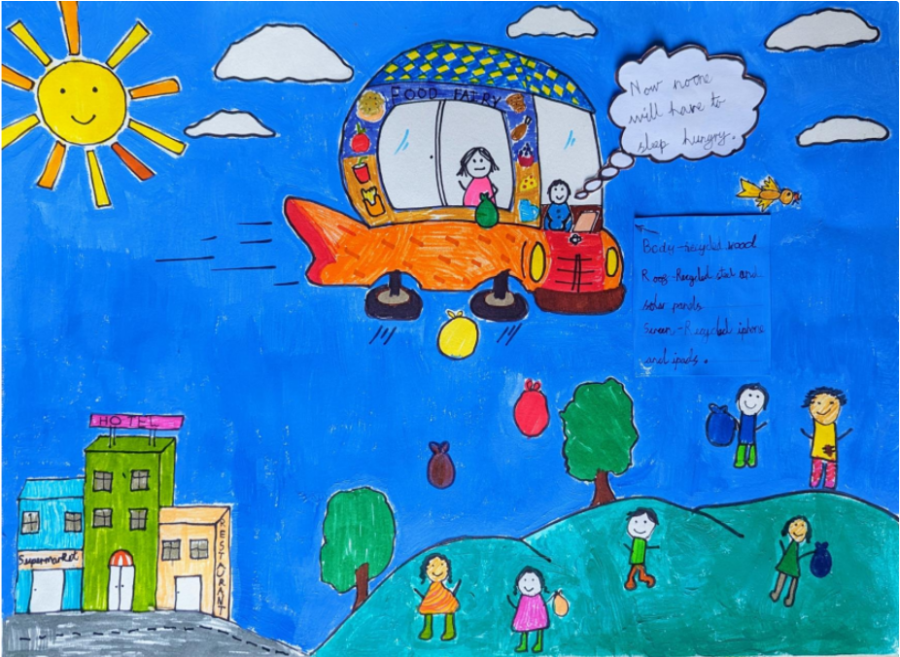 Sanish commented: "The Dream Car contest gave me the chance to not only think about community but also design something useful like Food Fairy. I'd like to invest my prize money in a way that can be helpful to my future education. I find science and mathematics particularly interesting so that's what I'd like to focus on."
When asked what she plans to buy with her winnings, Katie commented: "First, I would like to say a big arigatou (thank you) to Toyota. This was a great opportunity to share my dreams of the future. I will probably buy a new upright piano, as music has always had a special place in my heart. I will also certainly buy a new set of watercolours and paintbrushes. Toyota has encouraged me to never stop creating!"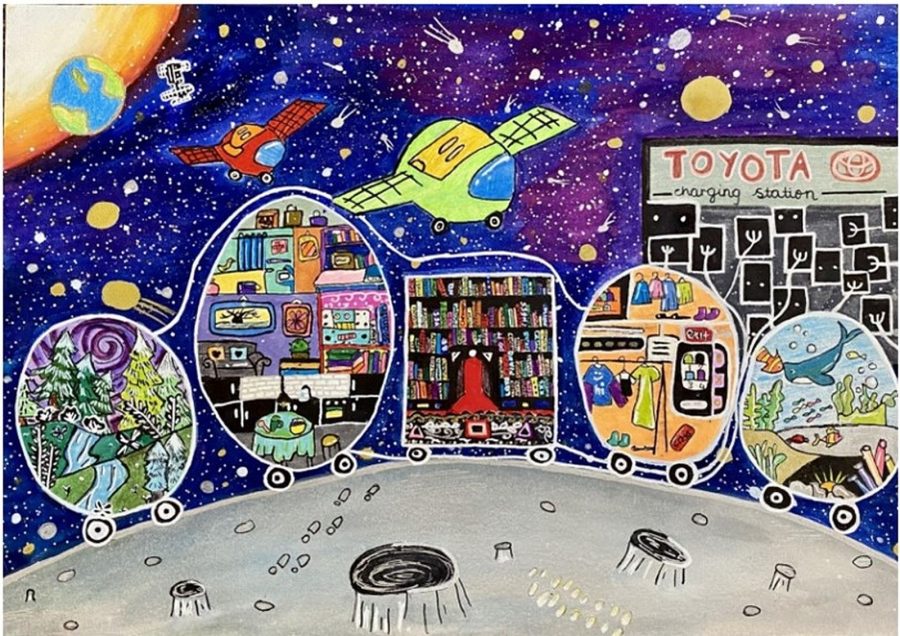 The idea behind the Dream Car Art Contest
The aim of this artistic competition is to inspire and encourage young people to think about future mobility and how it might help people and the planet. Each participating country or region votes for its favourite artworks but the competition final takes place in Japan with a judging panel consisting of Toyota Motor Corporation executives, independent art experts and automotive specialists.
The judges remarked on how the artworks illustrated issues that children worldwide are concerned about, such as care of the elderly and of the environment, and revealed the kind of mobility they envisage for the future.
2023 UK regional final
Toyota (GB) received more than 600 entries in the 2023 Dream Car Art Contest. The judges were impressed with the high level of social responsibility, creativity and skill displayed by the budding young artists. All finalists in each of the three age categories received electronic tablets and goody bags, and their artworks were submitted to the global final in Japan.
Agustín Martín, Toyota (GB) president and managing director, presented the UK regional awards at a virtual ceremony on 22 February 2023 – with the help of Grace Webb, host of CBeebies's Grace's Amazing Machines. A short video of the presentation and winning artwork can be viewed below.
*Please note that the 2023 contest is now closed*