Richard Warry, 58, from Chinnor, Oxfordshire, is the proud – and some might say lucky –owner of a Toyota MR2 that he picked up for a song from the online small ads.
Richard, currently a fork-lift truck engineer but with a background in motorcycle mechanics and a spell at the Renault F1 team under his belt, was looking for a cheap car to use in autosolo events and on track-days as a 'safer alternative' to the speedway and grasstrack championships he has spent much of his life competing in.
After a bit of searching he came across a previously owned MR2 which was in need of a spot of TLC – but not much else.
TGB Blog: Tell us about the car – a bit of a barn find, was it?
"It was an absolute bargain of a barn find. I was on Facebook flicking through the ads and saw this 80,000-mile MR2, covered in green algae, with no service history and on sale for £250. I thought, 'Mm, that's a nice little project'.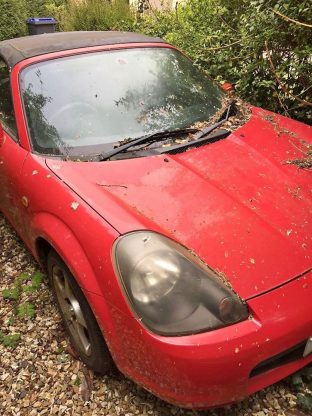 "The seller said it had to be gone by the next day, so we headed off down there first thing the following morning, admittedly thinking I might be about to buy a complete dud. The car had been standing outside for nearly two years, it was covered in algae, the brakes had seized on and the battery was dead, but I put the jump pack on just to see if it would go and she fired up straight away.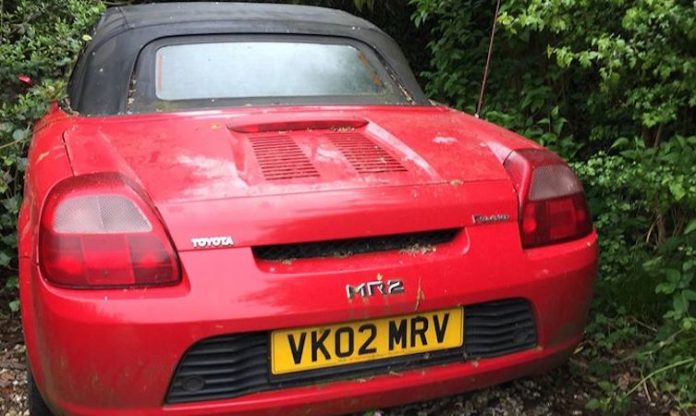 "So we trailered it home, put new brake discs and pads on and changed the oil – that was all we did to it, really. We put it in for an MOT and it went straight through, and we've been driving it since. I'm even using it to get to work. I've got an S-Type Jag I would usually use, but now I just jump in the MR2. It does everything I want it to do."
Presumably you're impressed with Toyota's durability…
"I'm gobsmacked, really. I was expecting it to blow up after the first event or two; we don't just drive it hard, we're on the rev limiter constantly. But it hasn't missed a beat or used a drop of oil.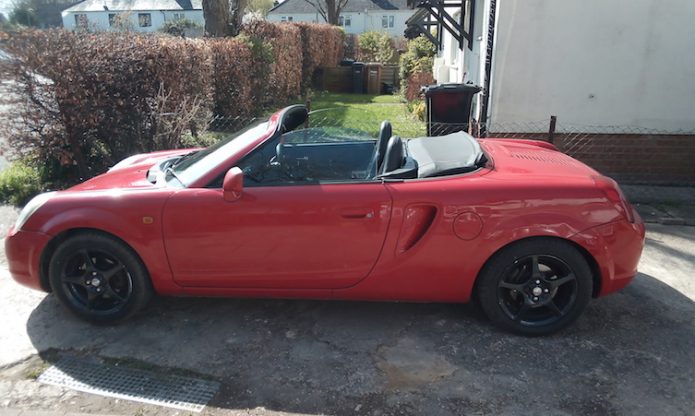 "This year we've done a bit more to the car. We put some heavier anti-roll bars on it, and some lower springs, but that's all we've done. If the engine ever does give up I'm planning on putting the 190bhp Toyota 2ZZ engine in it, and that will make it a totally different animal."
Read more What is it like to own a used Toyota MR2?
Which events have you and the MR2 competed in so far?
"Just local autosolos. The plan was to do one or two a month, plus some track-days, although I don't want to take it on track until it's got a half rollcage fitted, just in case. So far we've done events with the Oxford Motor Club at Finmere, a couple with South Oxon Car Club at the Kassam Stadium in Oxford, and this year's Toyota Parallel Pomeroy Trophy event."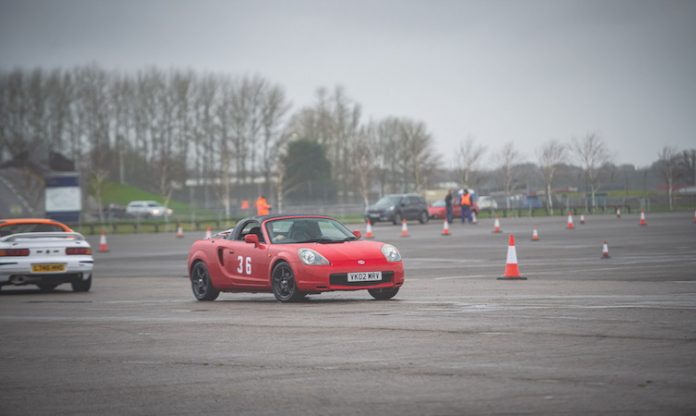 How did you get on at the Toyota Parallel Pomeroy Trophy?
"We got a bit lost! The weather was so atrocious with the rain and the wind that we couldn't see where you were going, we just couldn't see the cones. We didn't get brilliant results but that's not what it's about, it's about having fun, that's what matters."
Toyota People… is a series that celebrates individuals with a special enthusiasm for Toyota, whether that is related to its vehicles, philosophies, or manufacturing processes. Read more here.