British Touring Car Championship fans can rejoice as the 2020 season is about to kick off (Donington Park, 1/2 August) after an extended winter break caused by the global coronavirus pandemic. 
Tom Ingram will once again be behind the wheel of the Toyota Gazoo Racing UK with Ginsters Toyota Corolla as he aims to improve on last season's four race wins and sixth-place championship finish.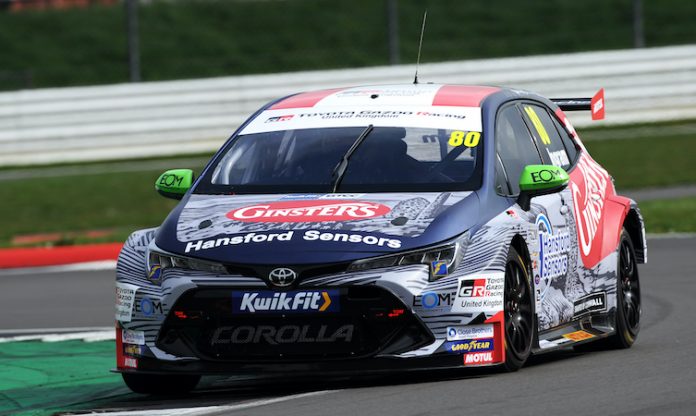 We chatted with team boss Christian Dick about how the team has been coping during lockdown, and his thoughts about the return of BTCC.  
How has the team coped during lockdown?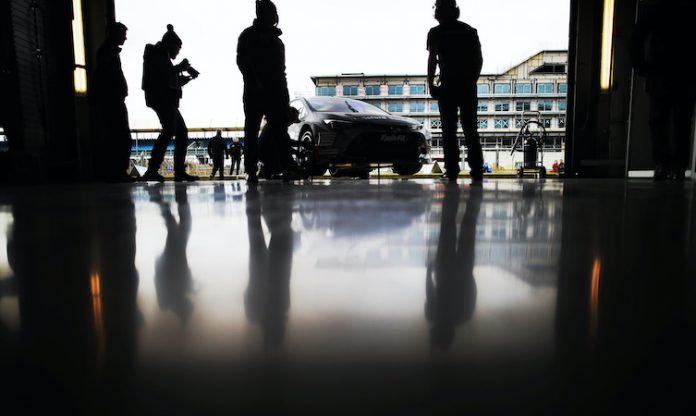 Christian Dick: "We have managed to carry on doing work on the different projects that we have got going on. Obviously with slightly different working conditions than we would normally face, slightly shorter hours and people working from home, but we were fortunate that nobody in our personal or professional lives has been affected too much directly by the virus. Plus, we have had some fantastic weather throughout lockdown, so that has made the whole situation more bearable."
How did you and the team feel when you were allowed back on track for the Tyre Test at Snetterton after 16 weeks of inactivity?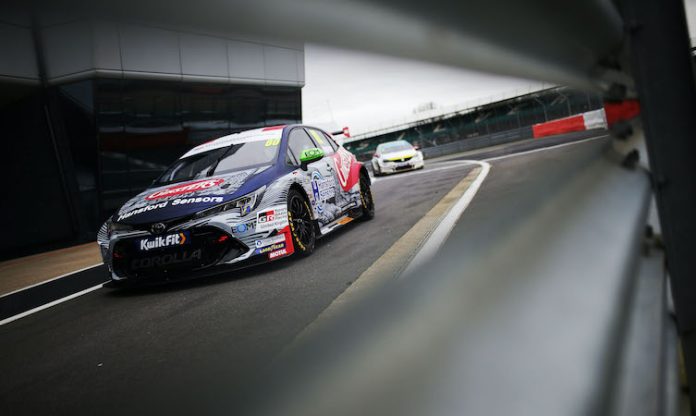 CD: "Amazing – it feels like it's been forever… far too long. I think that we are used to having a winter break and, in some regards, that winter break has been extended somewhat, but it's important to remember the amount of work that we put into that condensed winter season. We'd done all that testing; we'd done all that work and got ourselves to what we felt, and still feel, is a really good place to start the season off.
To finally get back on track felt very good
"Then, of course, right at the last minute, we were told that the season wasn't going to happen, so we [went from] all of that energy and focus ready for the start of the season to then having this ongoing situation where we didn't know what was going to happen and if we were going to go back racing this year. So to finally make it back out on the track felt very good."
How much did the uncertainty impact yourself and the team?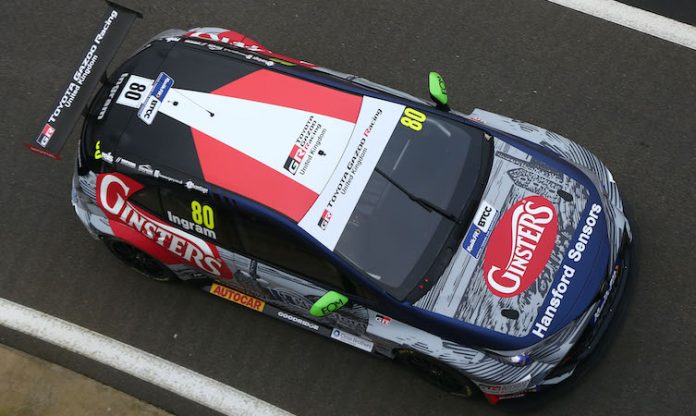 CD: "Hugely really. You're sitting there and looking at the whole situation and going 'Okay, we can't make any rash decisions and can't shut down this part of the business'. We've always been a very optimistic and positive company, so we were thinking that yes, it is a bad situation, but let's just sit and wait and see what is going to happen. What is the likelihood of the season being a complete non-starter?
"Our view was that was never going to be the case. We would find a way to get some races in, it was a case of how many races and how it would all look. Obviously, it was a negative situation, but we weren't thinking about it in a negative way and we were trying to find the positives and make sure that we planned for the best."
Does the later start to the season benefit you?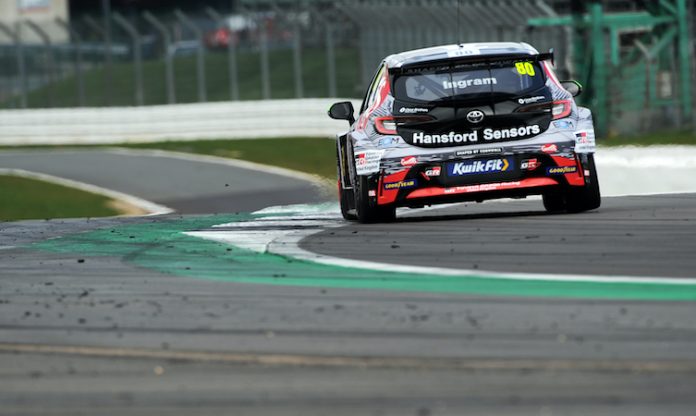 CD: "In some respects, it is a little easier. When you have a team of people who work extremely well together as we have, that doesn't just happen by bringing good people together and putting them in one environment and expecting them to all perform at their maximum. Everyone must know and feed off each other, so interpretation of say, the engineer's terminology, and making sure we can react in the right way and understanding the driver. All of that has a certain snap to it.
"During downtime, everyone can get into 'holiday mode' and struggle to get back into the rhythm of things quickly. That's the concern you have. So it is easier in some respects that you have all the work prepared, but you have that constant worry of how you're going to keep everybody on their toes and in that work rhythm, ready for the season to start".
How much will the condensed season format impact the team?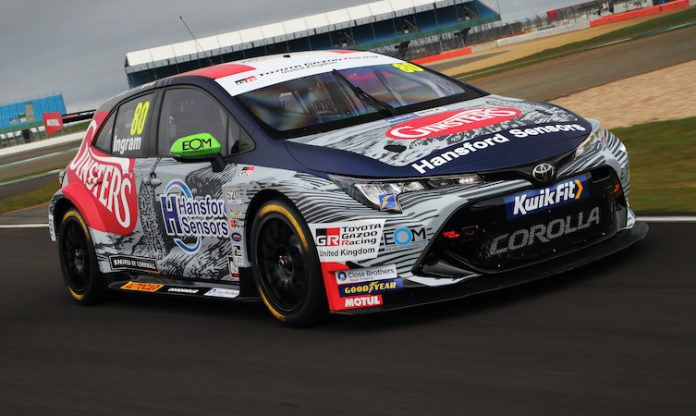 The shorter season could have a huge impact
CD: "Potentially it could have a huge impact and it's obviously going to start from the on-track action. Let's say that we have a really good run and Tom performs really well; it is still a huge amount of work to pull off in a smaller time frame than we are used too. Add into that any complications and any issues we could have, whether that's from accident damage or mechanical failures, it's only going to add to that problem.
"When we realised that we were facing this calendar, we tried to stock up on body panels that are fitted and ready to go. We've built up our stock of all of the parts to make sure that we are in the best position possible, so there is very little in terms of downtime and waiting for those components to come in stock. We've got them and are ready to bolt them on and be ready.
"I know everyone on the team is up for the challenge and we know it's going to be a tiring time, but we think that we will thrive in that situation. That bit of extra pressure will really work for us and we'll be fine."
Speaking of damage, do you think that the drivers and teams will be more cautious in
their racing 
approach
 this 
season?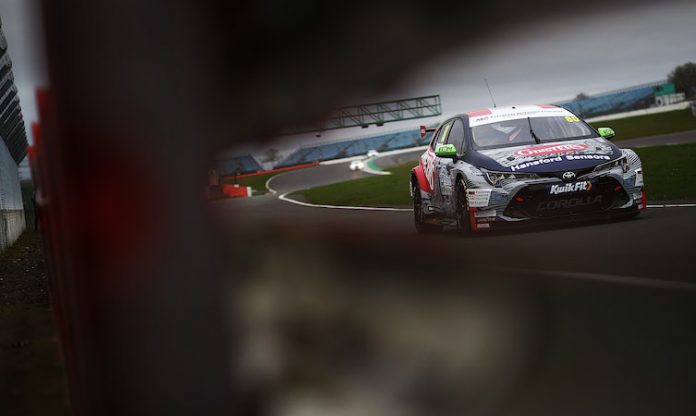 Some drivers will risk a little more than others
CD: "It's a conversation that we keep having and that I'll think that you will find that your more experienced, genuine title protagonists will think about that a little more. But what will happen then, is that you'll get a certain amount of drivers that will maybe try to take advantage of that situation who may not in it for a title but if they can get a points finish, a podium or maybe even a first win by risking a little more than others are prepared too then you'll always find that some do it.
"It's going to be a real mixture and that mixture is where the potential for the damage comes from. If everybody sat down and thought 'Okay, I've got to be sensible and make sure that we can all get through this first couple of races' then accidents are still going to happen, but it will be a little better to handle. It will be exciting racing to watch and hopefully we will come out of it on the right side."
You're also running the new GR Supra GT4 in British GT this year, and the first race is on the same weekend as BTCC. How do you manage a calendar clash like that?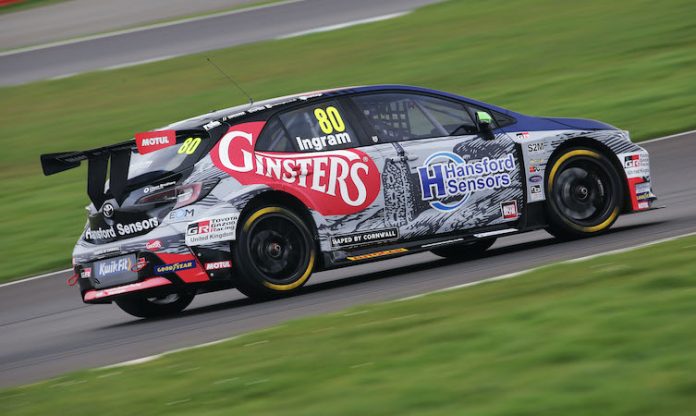 CD: "They were always going to clash, and there are no more or less clashes than there would have been at the start of the year with the original calendars. We've set the operations up as separate, independent teams of people and equipment so they can run completely independently without stressing the other one out. We should be fine with both teams going forward in their seasons.
"The first race weekend I'll be at BTCC. As you can imagine, we have limited numbers allowed at each event and what with the GT car having pit stops and whatnot, it needs more hands-on staff to be able to run that, so I can't go to that one. I'm not allowed to."
How do you feel you are as a team going into the first race of the 2020 BTCC season?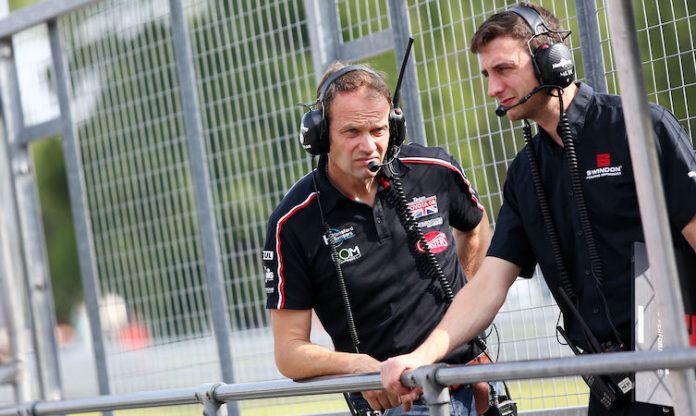 CD: "I feel at the start of the year we were in a really strong place before the postponement. Obviously we will find out next week if I'm right or wrong. We've had a really big push over the winter to try to refine the Corolla. The Corolla had a strong season last year with four race wins and sixth in the championship and could have been slightly better. We have focused in every area you can imagine over the winter and tried to find improvements, which we have done in the majority of those areas.
We were in a strong place when testing began
"We hit the ground in a strong place when testing began at the start of the year, worked out our strengths and weaknesses, and pushed in the weaker areas and I think now we have a really good package. Tom is in a great place and feels very comfortable and confident in the car and we have a great bunch of people working for us that are pulling out the stops.
"We are all ready for it and feeling strong. It will be a matter of having the right mindset for it, so not risking everything for the wins and making sure we are collecting points throughout and keeping safe in the first part of the year where the calendar is most condensed. But we are feeling very strong and positive about this year."
Christian Dick was speaking to Jake Weaver.