Two new names adorn the Toyota Gazoo Racing UK Corollas this season, with Rory Butcher and Sam Smelt joined the team for a two-car assault on the nation's biggest motor racing series. So who exactly are the 2021 Toyota BTCC drivers?
Butcher is no stranger to the BTCC. Indeed, he will make his 100th BTCC start in the opening race of the campaign at Thruxton on 9 May. One of the most highly-rated drivers in the paddock, the 33-year-old from Kirkcaldy has to date achieved six victories, 14 podium finishes, three pole positions and five fastest laps, and has been a title protagonist in two of his three full seasons in the UK's premier motor racing series.
Smelt previously competed in the BTCC in 2018, only his second season out of karts. The 24-year-old Northampton-born ace has since been honing and refining his racecraft in the British GT Championship, most recently behind the wheel of Speedworks' new Toyota GR Supra GT4. He is now looking forward to reigniting his BTCC career with Toyota Gazoo Racing UK.
We put our new Toyota BTCC drivers on the spot by asking them a selection of fiendishly challenging (and occasionally downright random) questions!
Who is going to win a race first?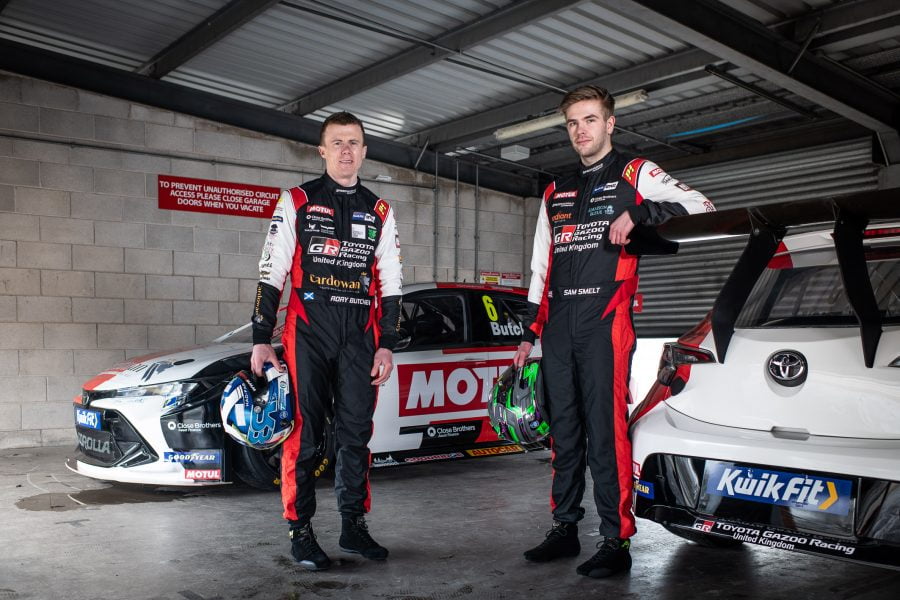 RB: Got to say myself, Sam, haven't I?
SS: Say it how it is!
RB: I'm not going to say you, am I?! We're against each other!
Do you have any pre-race superstitions or lucky bits of gear?
SS: I don't, to be honest.
RB: You just kind of go, jump in?
SS: If you start overthinking and you don't do it once, then your mind is going to be on that for the whole race.
What is your go-to pre-race snack?
RB: I'm really bad for sweet stuff, chocolate.
SS: To be honest, similar – whatever's in the trucks, lying about…
RB: Bag of crisps!
SS: No pasties, not for me anyway…
What is your favourite track on the BTCC calendar and why?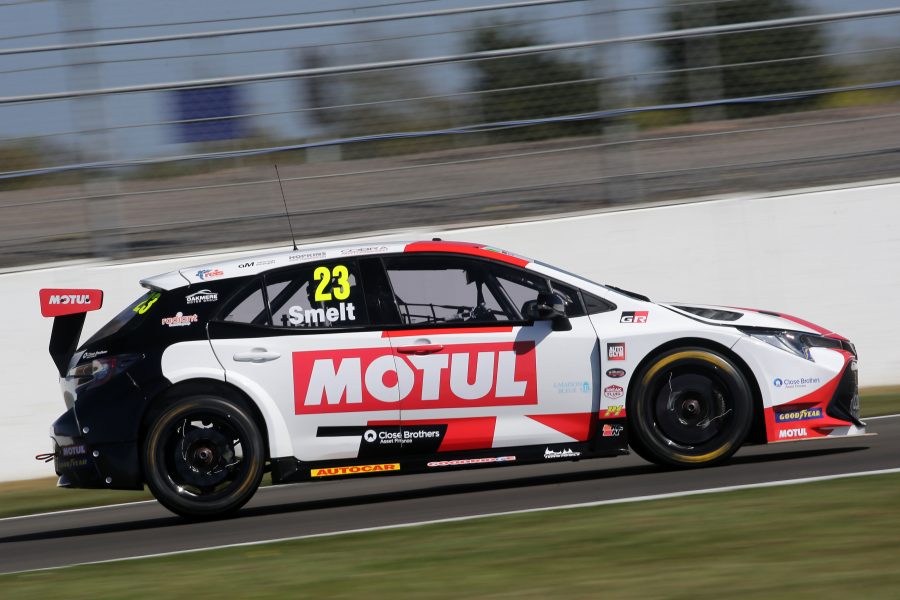 SS: Donington Park. I've done the most laps there, always gone well there and I can stay in my own bed.
RB: You probably know already: Knockhill. Home circuit as well and the Scottish crowd are nuts.
Works Toyota teams are infamous in the BTCC for taking each other off. Who is more likely to end up on their roof?
RB: Let's have a look at this. Oh, man! Who's in the other car? We've got Will Hoy… I can't remember who was in the other car.
RB: What do you think, mate? We going to have a bit of a tussle at some point?
SS: I can't speak for you, I don't know what you're going to do.
Who is the non-Gazoo driver you want to finish ahead of?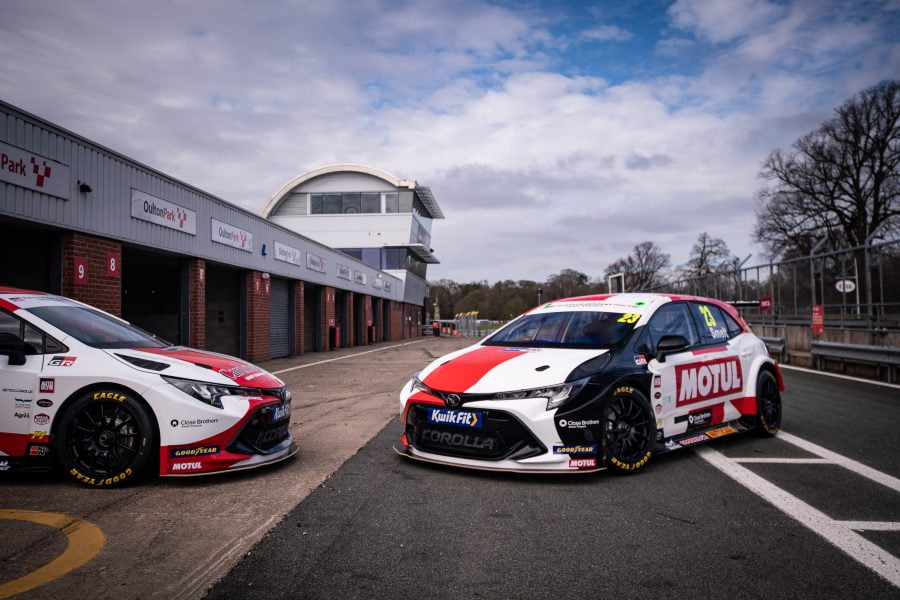 SS: Árón Taylor-Smith just because there's always that added little bit of grit between mates.
RB: You want to get home and send him a little cheeky WhatsApp, don't you?
SS: Yeah, you don't want to be the one receiving the text, do you?
What is the most likely reason you'll be called to the bus to see Alan Gow?
RB: I have a really bad habit of leaving my lights on when I come in the pitlane and in 2019 I racked up £500-worth of fines and apparently I think it goes towards the bar bill for the TOCA team at the end of the year…
SS: It's alright for some, isn't it?
RB: I think they actually just drink it away.
How many BTCC race winners, can you name?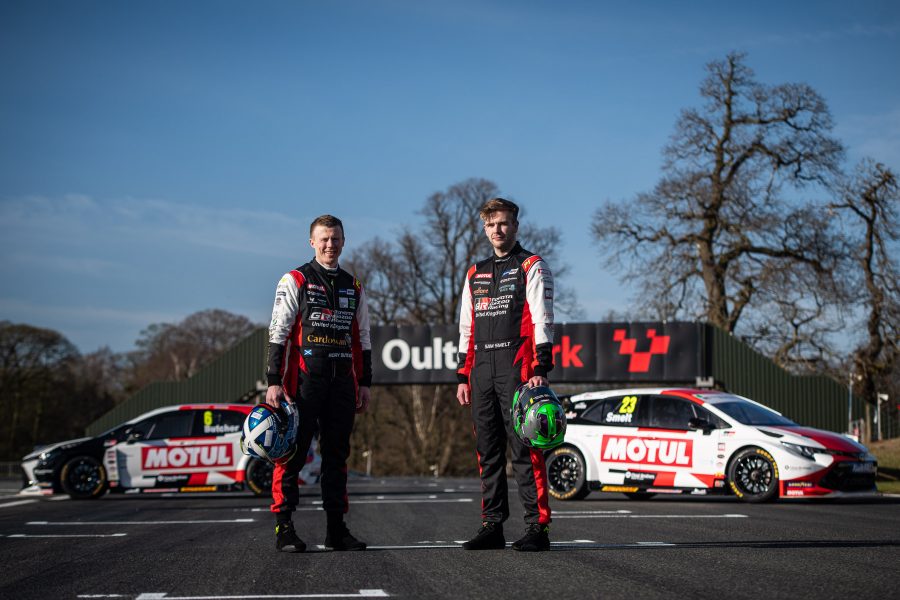 RB: Right. I'm just going to stick to this year. So, Gordon Shedden.
SS: Tom Oliphant.
RB: Oli Jackson.
SS: Steven Jelly.
RB: We'll go with Turkington.
SS: Josh Cook.
RB: Ash Sutton.
SS: Dan Lloyd.
RB: Chris Smiley.
SS:: Erm…
RB (whispers): Tom Chilton!
SS: Tom Chilton
RB: I'm looking down the grid…erm… Tom Ingram.
SS: I think that's enough…
RB: Yeah, I think we'll give up, we've done well.
Which of the other Gazoo Racing cars would you most like to try?
SS: Just for the sheer fun of driving, I'd say the WRC car.
RB: Obviously the LMP car would be pretty cool as well. Never experienced anything with that amount of aero.
You both drive GR Supra on the road: who gets the worst fuel economy?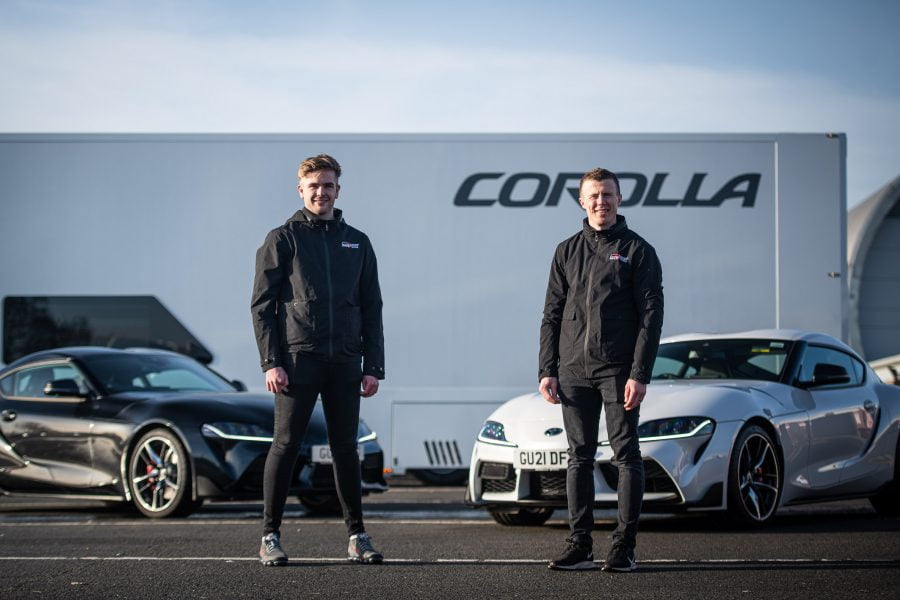 RB: Do you know your fuel economy?
SS: No…
RB: You don't?
RB: I think mine's at 31.8 or something…or 32?
SS: I think mine's better than that.
RB: It must be because I'm…er…have I got more ballast in the back or something?
See the 2021 Toyota BTCC drivers in action from Thruxton on Sunday 9 May via the live coverage on ITV4.