Stand-up historian and Toyota Avensis driver Bill Callaghan tells the stories of his travels around the UK as @BillysBritain on Twitter. Celebrating the best of British, Bill is accompanied on his travels by his beagle, Fitzroy, and a Toyota Avensis Touring Sports, proudly built in Britain.
As part of Bill Callaghan's series of historical films around Britain, he returned to a place very close to his heart – the Royal National Lifeboat Institution's (RNLI) Tower Lifeboat Station.
Bill spent eight years as an RNLI volunteer, and served as a crewmember operating out of Tower Lifeboat Station on the River Thames. It's a small but vitally important station – one of four on the capital's river – and is the busiest station in the country: in 2015, the station's E-class inshore lifeboats were called out 465 times and saved 15 lives.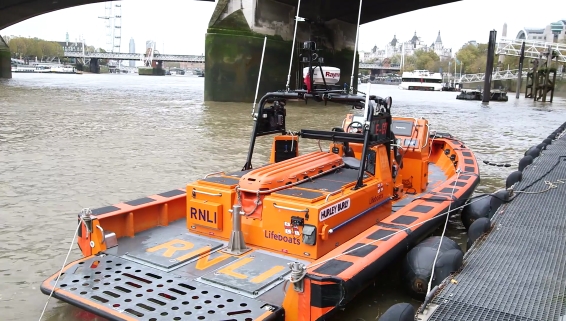 Originally stationed at Tower Pier (next to the Tower of London), it moved to Waterloo Police Pier in 2006. Uniquely, the station retained its original name despite its new location alongside Waterloo Bridge.
In the film, Bill talks about the special privilege of serving as a lifeboatman on the river. Learn also the poignant story of how the RNLI came to have a presence on the Thames, the first time the lifeboat institution specifically covered a river rather than estuarial waters or the sea.
To support the fantastic work accomplished by the RNLI, which is almost entirely funded by donations and legacies, visit the official RNLI website.
See also:
Billy's Britain: RNLI Cromer
Billy's Britain: Tangmere Aviation Museum
Billy's Britain: Goodwood Motor Circuit and Aerodrome
If you'd like to know more about the Toyota Avensis that keeps Bill motoring on his travels, then visit the designated section of the Toyota website, pop into your local Toyota dealer, or leave a comment below and we'll get in touch to arrange a test drive.