Stand-up historian and Toyota Avensis driver Bill Callaghan tells the stories of his travels around the UK as @BillysBritain on Twitter. Celebrating the best of British, Bill is accompanied on his travels by his beagle, Fitzroy, and a Toyota Avensis Touring Sports, proudly built in Britain.
As part of Bill Callaghan's series of historical films around Britain, he visited the Royal National Lifeboat Institution's (RNLI) station at Cromer on the Norfolk coast.
Bill spent eight years as an RNLI volunteer on the River Thames, but the service is best known for its coastal activities that operate out of stations like Cromer.
Cromer has hosted a lifeboat station since the early Nineteenth-century, and today the town has two boathouses. The most prominent boathouse is on the end of the pier, and is home to RNLB Lester, the RNLI's trusty Tamar-class all-weather lifeboat.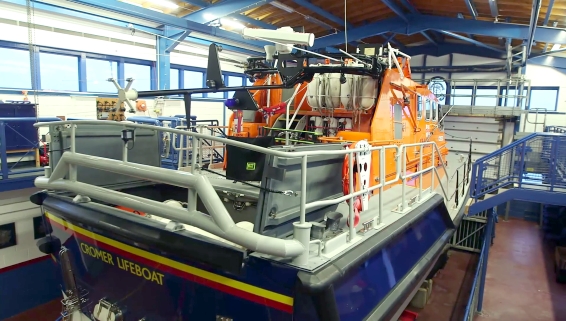 The Tamar-class lifeboats were proudly built in Britain – just like the Toyota Avensis – so join Bill as he takes a closer look at RNLB Lester accompanied by its mechanic David Watling.
To get support the fantastic work accomplished by the RNLI, which is almost entirely funded by donations and legacies, visit the official RNLI website.
And if you'd like to know more about the Toyota Avensis that keeps Bill motoring on his travels, then visit the designated section of the Toyota website, pop into your local Toyota dealer, or leave a comment below and we'll get in touch to arrange a test drive.
Learn more: Discover other features in the Billy's Britain series by clicking this link.