Historian and Toyota Avensis driver Billy Callaghan tells the stories of his travels around the UK as @BillysBritain on Twitter. Here, Billy, a former army medic, visits Essex and Herts Air Ambulance at their station in North Weald.
I love aeroplanes. I still consider any flight a miracle and never see it as routine. Flying is always an adventure, especially in helicopters.
I was an army medic for 23 years and I can count on one hand the number of times I was flown out to a casualty. I recall those two occasions vividly, partly because you never really know what demands will be made of your skills, knowledge and resilience at the scene of the incident, but mostly because of the flying!
If you'd had asked me what my dream job would be back when I still had "it" I'd have straight away bellowed, "AIR AMBULANCE SIR!".
I don't mind admitting that I burned out as a medic. I've stayed away from the business end of that job for a fair few years but I never lost interest in the role, nor the people drawn to it. So it was great to get out and visit the crew of the Essex and Herts Air Ambulance at their station in North Weald and see what goes on. I took Fitzroy Beagle along for moral support.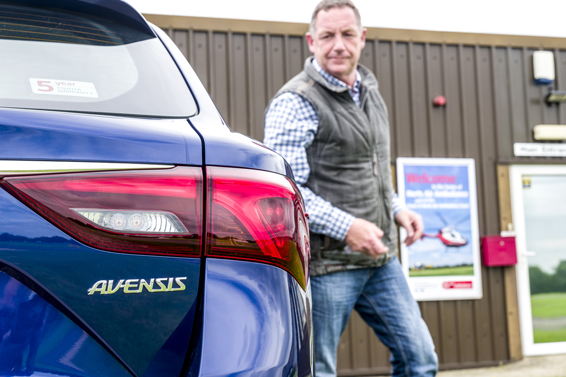 On approach to their hangar I passed the control tower and a Hawker Hurricane of Battle of Britain fame. The airfield was part of Fighter Command's 12 Group during the Battle and as a youth I'd become aware of its name during hundreds of hours of under-the-bedclothes reading.
I was pretty thrilled to be in North Weald and delighted to find a piece of mid-20th Century defensive architecture in the form of a Dispersal Pen. Overgrown as it was with nettles and bramble, it was still easy to identify its distinct bund and integral air raid shelters.
Today it held an assortment of fairly neglected light aeroplanes, but back in the late summer of 1940 it would have been alive with roars of the Merlin engines and the bellowed commands of Flight Sergeants to the ground crews rapidly re-arming and refuelling the Hurricanes and Spitfires of Fighter Command.
Fitz and I explored a little and then became aware of someone calling us. I'd parked the Avensis on a random bit of concrete, denying the space to the aeroplane taxiing around looking for a place to park… Oops!
Helicopter Emergency Medical Service (HEMS)
On arrival at the HEMS hangar I saw what looked like an accident. There were medics on scene and a hapless motorcyclist model under a rather battered green banger.
Trauma training. Tuesday is what they call Clinical Governance Day. The doctors, paramedics and medical students review the previous week's cases and develop the lessons learned from them.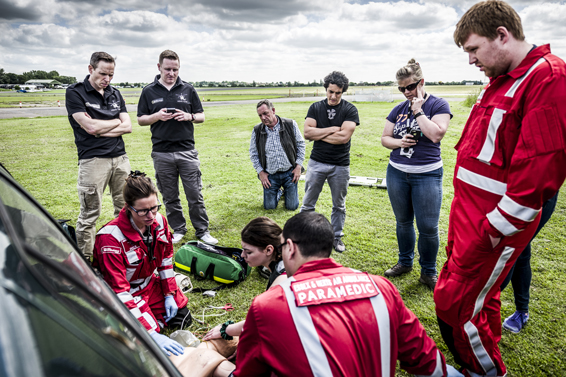 Those that were on the job describe it, then justify their diagnosis, the remedial actions, treatment given and the decisions made under the intense pressure of time and trauma to their peers in a rather clinical and critical forum. It's an incredibly pragmatic and rigorous approach to the role, but it ensures best medical practice, generates ideas and encourages the medics expanding their bottle envelope.
All HEMS in the UK are funded in the best of British manner – by charity. Generally, they are crewed by NHS staff – either by staff on their days off or rotated out by understanding NHS trusts. All personnel benefit greatly from the wealth of experience gained with HEMS.
It was good to chat with some of the doctors and paramedics about the emerging safety tech I got to see at Toyota Speedway and the Tokyo Motor Show last year. A lot of that tech was designed to reduce collisions and of course if there's no collision there'll be no call on their services. We'll never know how many lives that will save but the exciting development for HEMS teams is the automatic call to the emergency services that the car beams out should a collision occur.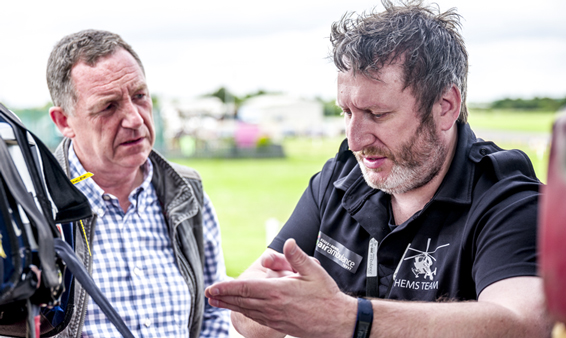 See also
Billy's Britain: Beagle goes boating
Billy's Britain: babies and Beagle
Race of Remembrance
Postcard from Tokyo Motor Show
The new in-car tech being developed currently not only calls the emergency services in the event of a collision but can also give information on the velocity of impact, number of people in the car, seat belt stresses and there's a potential for a live video feed.
In future, this could enable the operator to fully brief the HEMS crew on the nature of the incident they're flying into, allowing them to prepare their kit and indeed themselves for the job ahead.
It was agreed that this tech would be very helpful especially with go/no-go decisions at the operations centre, and that the tech will be lifesaving in some cases. But it's not likely to be a game changer; nothing beats nor could replace hands- and eyes-on triage on arrival.
The possibility exists for a live feed of the incident to be relayed to the helicopter en route. I wasn't surprised that after initially thinking "How good is that?" the consensus fell to it being a distraction and the feeling was that a live feed would be incredibly stressful to observe while unable to act.
The ever practical pilots also pointed out they there would likely be interference with comms and a whole load of data protection issues with such broadcasts. There's a way to go yet before these innovative aids could or should be introduced.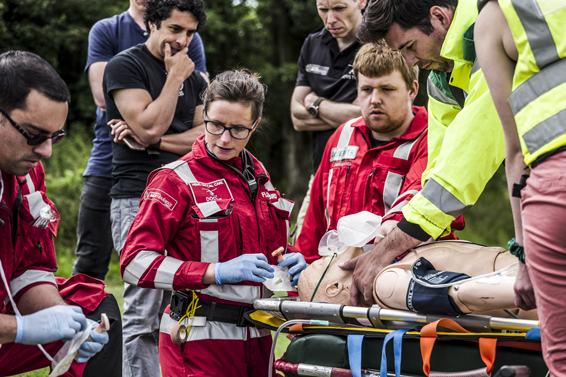 As the plastic biker was being extracted from under the car, a few heads turned to the sound of the Essex Air Ambulance returning from a sortie. Several pairs of eyes scanned the horizon and I realised I wasn't the only aviation nut on the training ground. Once seen, their eyes returned to the 'casualty' and they continued to work to save its life.
I carried on watching the helicopter. Once landed and shut down, Fitz and I strolled over to chat to the crew. (That is I chatted to the crew and Fitz licked them. If only he would chat, we'd be rich.)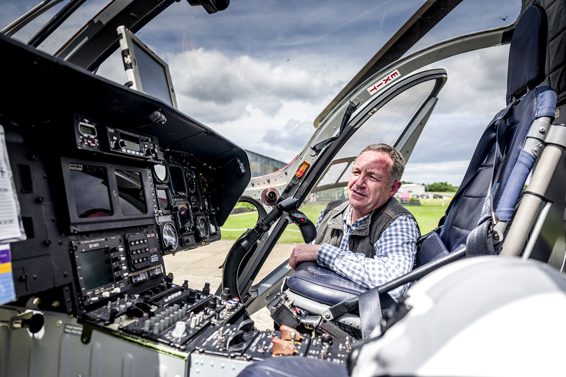 They'd been on a fairly typical call to a Road Traffic Collision that had left a pedestrian with multiple fractures. They'd arrived to find the local NHS Ambulance Service on the scene and managing the incident perfectly. In these situations the HEMS provides support and the first question asked is, "How can we help?"
In this case the introduction of a really effective analgesia, that only the HEMS on-board doctor could sign off, ensured the patient had a pain free onward transit by ambulance to the hospital.
Not all calls result in the patient being flown away. There's a lot to consider, such as patient stability, clinical interventions required en route and distance to the nearest Major Trauma Centre. In some cases, however, the speed of the helicopter is vital.
It surprises many that all HEMS in the UK are charitable trusts. They are not not part of the NHS (though the doctors and paramedics usually are) and they don't receive Government funding. Is that the best way forward? The emphatic answer from all I spoke to was, "YES!"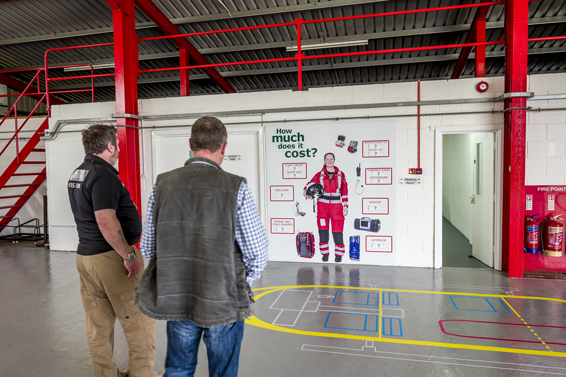 Government funded departments come with a raft of controls, checks and balances that are often affected by events and issues outside of their departmental remit in order to make the big book balance. Charity funding also has controls, checks and balances, but all of these are geared to delivering the best service possible. In the case of another charity, the RNLI, this allows them to provide the best equipment, the best boats and the best training to their crews.
For Essex and Herts Air Ambulance the same is true. The best aircraft for the job, state-of-the-art resuscitation and trauma kit and, as I witnessed, the best possible training, are guaranteed. It also allows sponsorship, so clothing, fuel, response cars, fund raising venues, facilities and strips can all be donated by corporate sponsors.
Now I know you wouldn't want to… But you really should get on board with Essex and Herts Air Ambulance Trust.
Visit: www.ehaat.uk.com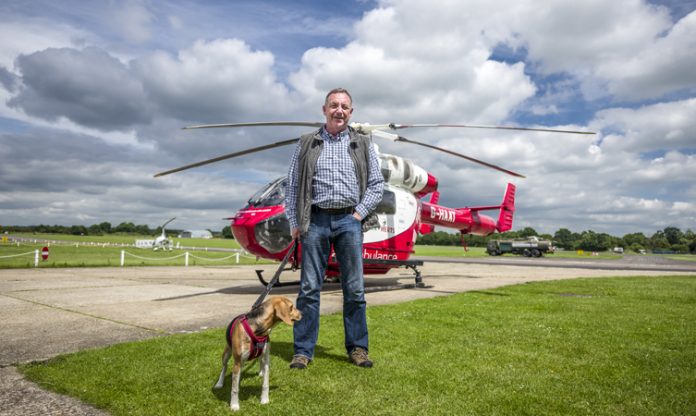 See also
Billy's Britain: Beagle goes boating
Billy's Britain: babies and Beagle
Race of Remembrance
Postcard from Tokyo Motor Show