Denisa Rissa is heading to Japan to take part in the international awards presentation in the Toyota Dream Car Art Contest, an annual competition for children around the world to design their vision of the ideal car of the future.
Denisa, 11, from Luton, was the winner in her age group in the UK round of the contest and has been selected by the judges from among more than 850,000 entries from children around the world to receive an award. She will travel to Japan in August for a four-day visit, which will include a Tokyo sightseeing tour and a visit to Toyota's headquarters in Nagoya.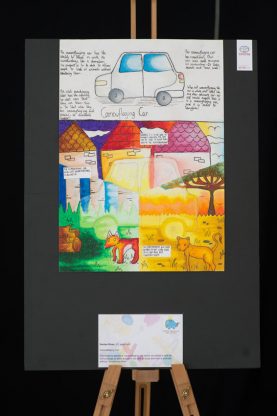 Her artwork depicts a Camouflage Car, one which blends in perfectly with its surroundings, like a chameleon. Denisa describes it as being perfect for helping people study animals in the wild, without disturbing them.
Hundreds of children in the UK submitted paintings and drawings for this year's competition and there will be another chance to take part when details of the 2017 contest are announced in October.