With a daringly bright colour palette and customisable design, the Toyota Aygo was made to stand out – but its style credentials have been boosted even further with an eye-catching role at London Fashion Week.
The Tokyo Dreams Aygo created by The Rodnik Band made an appearance at the label's Fashion Week party at private members' club 5 Hertford Street in Mayfair last night. Earlier this week, singer Lily Allen was photographed with the car alongside The Rodnik Band designer Philip Colbert.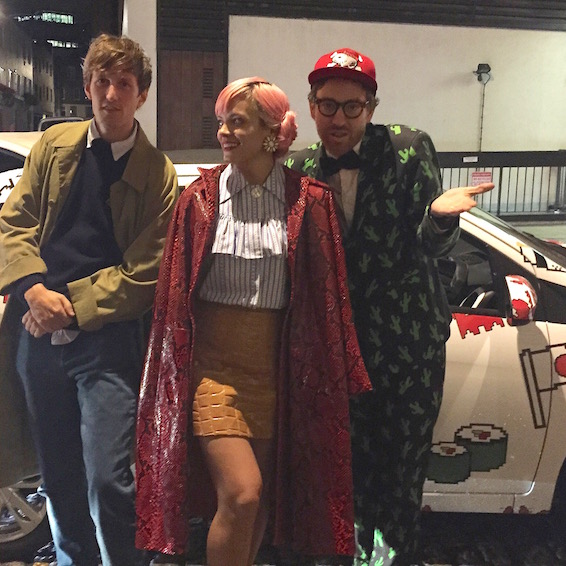 To reflect The Rodnik Band's tongue-in-cheek pop art aesthetic, the Aygo x-wave was given a new one-off look incorporating graphics of sushi rolls, nigiri, Japanese flags and video game sprites inspired by Pac-Man. The label's designs often incorporate or mimic recognisable product designs from drink cans, food packaging or famous pop art pieces and have been worn by the likes of Cara Delevingne, Rita Ora and Lady Gaga.
The Tokyo Dreams theme and Rodnik's process of combining art, product design and fashion perfectly matches Aygo, which itself was designed with Japanese comics such as Astroboy in mind and has appeared in its own Manga.
At the event Philip Colbert said: "The car has had a great reception – it really suits our theme this year, which is all about Japan and its unique pop-culture aesthetic. We like to have fun with our designs and the Aygo absolutely fits with that ethos."
See more pictures from the event below, and find out how you can put your own stamp on the Toyota Aygo at toyota.co.uk.