Have you ever wondered exactly what happens when you take your car or van for a service at your nearest Toyota dealer? We speak to Toyota Master Diagnostic Technician, Martin Kaminski, as he gives a Proace City van its 30,000-mile service.
Which parts are changed during a van service?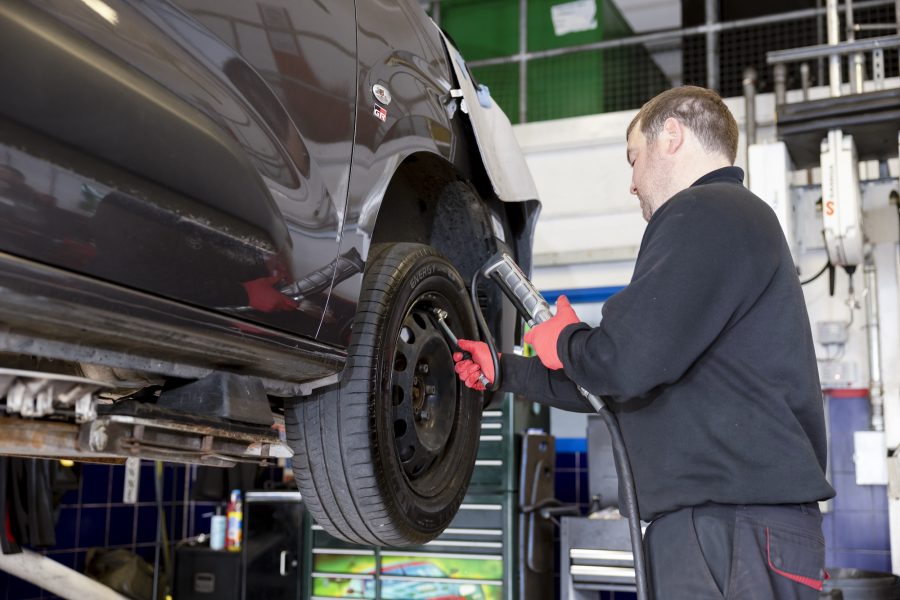 "Service parts and fluid intervals are model specific depending on mileage and year of the vehicle. It's important to keep the oil clean in the engine. Some oil filters, like on this van, are the paper cartridge type. If they're left too long the cartridge breaks down and ends up going around the engine.  A new air filter keeps the engine breathing cleanly too. We also change the pollen filter – this helps with good airflow in the car and the demisting performance of the heater – sometimes we see them completely bunged up with leaves. Depending on the mileage, we'll change the fuel filter too, but we don't need to do that today".
What other things do you check during a van service?
"We have a multi-point checklist we work through on a tablet – the number of checks differs depending on model, service interval and year of the vehicle. We check the tyre tread and pressures on all the wheels. Then we rotate all the wheels to check the wheel bearings, before taking the wheels off to check brake and disc condition and wear. All the measurements are recorded and given to the customer as a 'health check' via a link in a text message. We use a colour-coded system to advise them. Green is OK, amber means we'd advise work is carried out soon, and red means something needs urgent attention.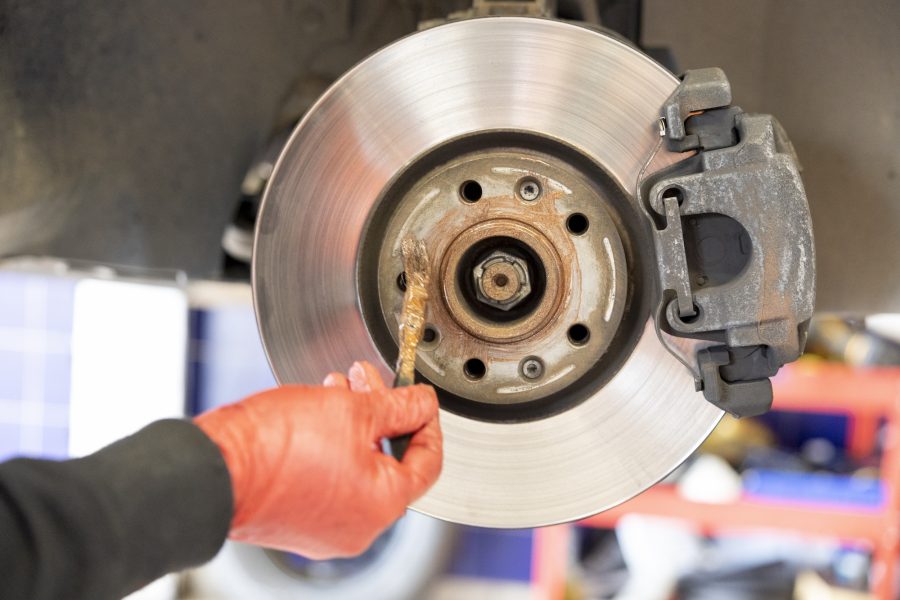 We check the wiper blades, top-up the screen wash and check the jets. We look for shock absorber leaks and give the whole underside of the car a thorough visual inspection too. We also grease the outside of the wheel hubs before putting the wheels back on – this is especially important with an alloy which can become very difficult to take off if a customer has a puncture. Many customers don't realise all the things we do on a service – it's more in-depth than an MoT as we're removing parts rather than just checking around them."
How long have you worked for Toyota and what qualifications do you hold?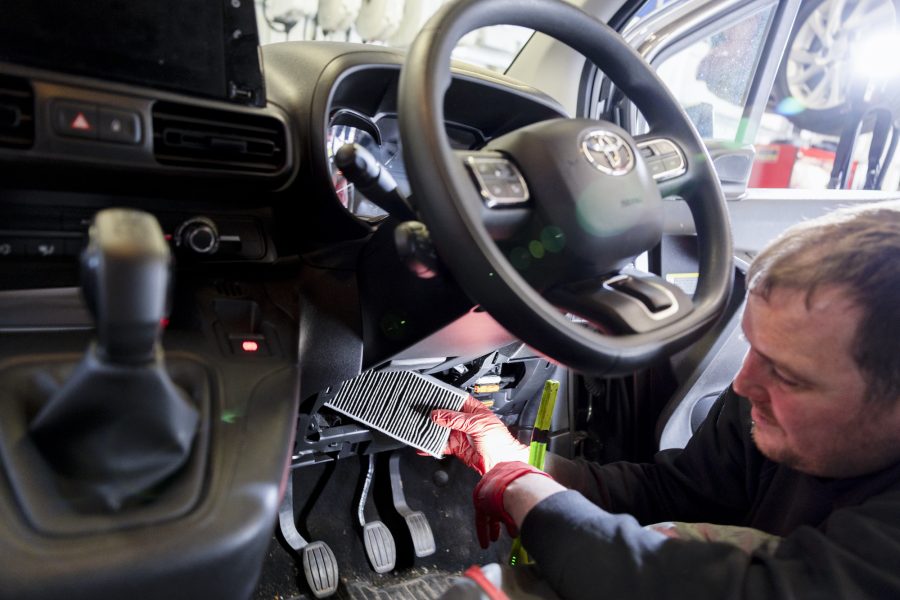 "I started at Pinkstones 18-years-ago. I did my work experience here and then came straight from school as an apprentice when I was 17. I had an interview here and at Ford too – where my dad worked. But I chose Toyota as the training was more vehicle model specific rather than the generic training Ford was offering. I worked my way through all the levels – Technician, Pro Technician, Diagnostic Technician and I'm now a Master Diagnostic Technician. It's the top-level qualification at Toyota – it's a licence recognised by the IMI (Institute of the Motor Industry). There's still regular online training I need to complete, and I attend one three-day course each year at the Toyota Academy at the factory near Derby."
What's changed in the time you've worked for Toyota?
"Everything's changed. It's got harder – systems are now more complex and there's more technology. But that means the cars are better for customers and they're safer for customers and pedestrians too. As electrification comes more popular, there'll be fewer things to service – with more parts, especially the batteries and motors becoming modular sealed items – we'll still need to service the brakes, fluids and suspension as we do on today's cars."
Do you drive a Toyota?
"Yes, I drive a Corolla, I have a wife and two children aged 12 and 6 so it's used as a family car. I have it for the fuel economy, reliability and because I know the product. I get it through a Toyota scheme which is very competitive and I'm able to change it every year. "