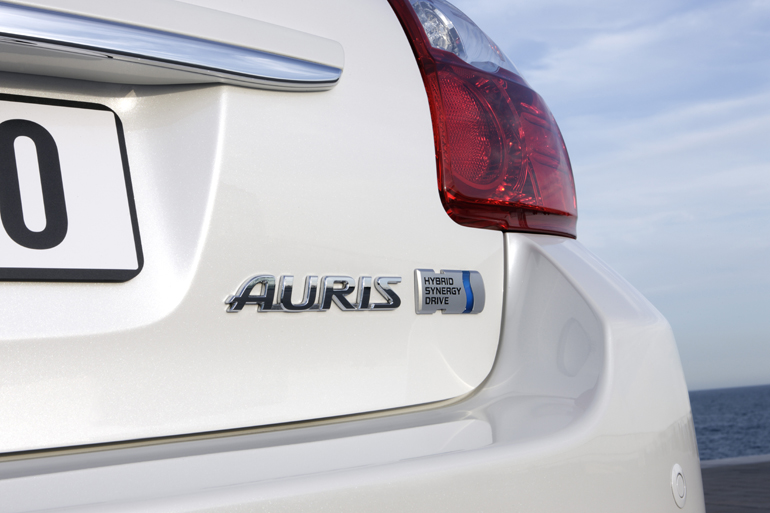 Welcome to part two of our Auris Hybrid Q&A. If you missed part one yesterday, you can find the answers here. If you have any more questions, it's not too late to ask – feel free to submit more questions below.
What is the service interval?
Auris Hybrid has an intermediate service after 10,000 miles or one year (whichever is the sooner), with a full service after a further 10,000 miles or one year. This is then repeated throughout the life of the car.
How does the cost of servicing Auris Hybrid compare to that of standard petrol vehicles?
Auris Hybrid and the Hybrid Synergy Drive system are designed to be reliable, durable and low-maintenance. The 1.8-litre VVT-i engine has a maintenance-free timing chain, an element-type oil filter, miniaturised spark plugs and no drive belts, all of which require little maintenance and so save you money.
In addition, short service times, low parts pricing and low labour costs mean that the service costs are the same as for a 1.0-litre Yaris.
So many 'green' cars seem overpriced – why is hybrid technology still so expensive when it is no longer new? Is Auris Hybrid worth the money?
Auris Hybrid delivers class-leading cost of ownership, with low service and maintenance costs, best-in-class residual values, plus the low fuel consumption and low CO2 emissions you would expect from a Toyota hybrid.
How long is the manufacturer's warranty?
All Toyota passenger cars now come with a 5-year/100,000 mile warranty. In addition, we are pleased to announce that Auris Hybrid will benefit from an 8-year/100,000 mile warranty on its nickel metal hydride (hybrid) battery.
You say that the nickel metal hydride (hybrid) battery will last the lifetime of the car. What does this mean?
Toyota has a history of innovation and success in hybrid battery technology going back to 1997. Toyota is offering an 8-year/100,000 mile warranty on the hybrid battery, and is confident that it will last as long as the other components of the car.
If the hybrid battery has to be replaced out of warranty, what is the cost?
The price of a replacement battery has not yet been confirmed.
Does Auris Hybrid have multi-link rear suspension?
Auris Hybrid uses highly efficient torsion beam system with a separate spring and damper layout, giving a compact design that doesn't intrude into the car's loadspace.
What is the boot space capacity? Do the rear seats fold flat, and if so, what does this increase the capacity to?
The boot capacity of standard 2010 Auris is 354 litres, with the nickel hydride battery taking up 75 litres of space in Auris Hybrid's boot. While we had access to the car in Barcelona we experimented with folding the rear seats down, and while they don't sit absolutely horizontal, they're certainly flat enough to load luggage on top of, for example. Unfortunately, there isn't an official figure for the boot capacity with rear seats folded down, however you can find a picture of this in our Flickr gallery.
What is the box-like shape in the boot, and how much boot space does it take up?
This covers the 12v battery. There is no official statistic that tells us how much boot space it takes up, but having seen Auris Hybrid in the flesh, we can tell you that it's not very much.
Will Auris Hybrid be affected by the same braking issues reported by some Prius owners earlier this year?
Customer concerns about Prius brake feel concerned the specific set-up of the ABS system. Toyota set out to recall all Prius built before 27 January 2010 so as to modify the ABS system and improve the brake feel. This was not a safety recall but a voluntary campaign.
All Prius produced since 27 January 2010 have had the ABS software update installed at the factory. All Auris Hybrids will be manufactured with the latest software update.
I drive regularly around town, on country lanes, motorways and everything in between! Is Auris Hybrid suitable for me?
Definitely – EV (Electric Vehicle) mode is ideal for town driving as you can drive emissions-free using electric power alone for up to 30mph, while the 1.8-litre VVT-i Atkinson cycle engine excels on motorways.
We did exactly this while in Barcelona for the Auris Hybrid press launch. We drove in ECO mode on motorways, winding mountain roads and congested city streets, and achieved 68.9mpg. And when we needed an extra boost, POWER mode gave us a 25% increase in throttle response, while still delivering over 60mpg.
If I drive carefully, using the brakes only lightly, will I benefit from the hybrid system?
Driving in EV mode – during which Auris Hybrid uses power from the electric motor only – is only possible while driving carefully at low speeds, so this driving style is perfectly suited to Auris Hybrid. After all, in EV mode no petrol is used and no CO2 emitted. Even when the engine is running, light acceleration and light braking will ensure you achieve great fuel economy.
How effective is the 'B' position of the gear lever at providing engine braking? Does it control speed on steep downhill descents?
Using 'B' for engine braking is certainly effective, and does control speed on downhill descents. However, factors such as slope gradient and road conditions will change the way you experience engine braking. Our advice is to book a test drive in early July and test it out for yourself.
Is there a foot rest to the right of the accelerator pedal so the right foot can rest close to the pedal when using cruise control?
No, there is no foot rest of this type, however there is a foot rest (for the left foot) to the left of the clutch. [Correction: it is to the left of the brake pedal. Auris Hybrid has no clutch.]
Will Auris Hybrid be available on Motability?
Yes, however pricing has not yet been confirmed.
Have cabin noise intrusion and in-cabin rattles been improved over previous generation Auris?
Yes – the manufacturing of Auris Hybrid involved EV (Electric Vehicle) testing, during which previously unknown noises were discovered. These enhancements help improve levels of noise and vibration of both hybrid and non-hybrid Auris models.