We weren't the only ones lucky enough to drive the Auris Hybrid in Barcelona recently. Motoring press from across Europe snapped up the chance to test Toyota's newest full hybrid car. So, was it a hybrid hit? Two weeks on from our time at the wheel, now it is time to read the 2010 Auris Hybrid reviews.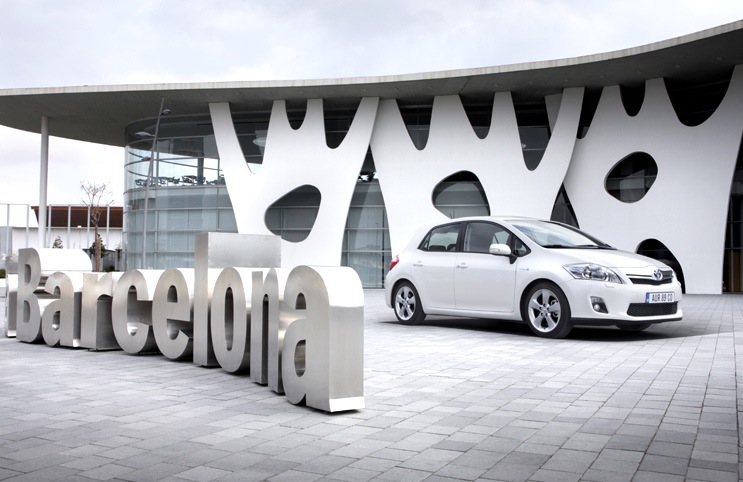 'This could be the perfect car for congested Britain' proclaims Auto Trader's Andy Goodwin. 'Ride comfort is good, and our first impressions of cabin noise are that it's class-leading.' It's good to see this reviewer definitely shares our enthusiasm for Toyota's new hybrid hatchback. 'If you were interested in a hybrid, but didn't want to own an attention-grabbing eco car, the Auris HSD [Hybrid Synergy Drive] is as good as it gets.' We couldn't agree more.
It seems neither could David Miles, who tells MotorTorque.com readers that 'the Auris Hybrid makes sense in almost all ways for the cost conscious and the environmentally aware UK customer.' On the road, Auris Hybrid impressed this road tester, achieving '60mpg driving into Barcelona with the slow moving traffic… 72mpg at best'. Overall, the Auris Hybrid is judged to be 'an interesting and a valuable addition to our low cost motoring options.'
It's four out of five stars from What Car?'s Roger Stansfield, who highlights that Auris Hybrid is 'smooth and near-silent, even when the petrol engine is operating.' While observing that it's not a sports car, he admits 'that's not what the HSD is about. With a 10% company car tax rating, exemption from road tax and London congestion charging and a potential 74mpg, you can see where the priorities lie.'
Those priorities work well for Yahoo! Cars reviewer Jack Carfrae, who acknowledges that 'The Auris comes into its own on busy streets. Push the EV button and the car glides along effortlessly without making a sound'. Handing Auris Hybrid another four-star rating, Carfrae highlights that 'The electronic readout on the dial shows you just how little fuel you're using too, which is really rather satisfying.'
Satisfaction indeed, as Carfrae's experience of driving through Barcelona's busy city centre has obviously paid off: 'If you endure a daily commute that involves sitting in heavy traffic at some point then it makes perfect sense. It's quiet, smooth, easy to live with and very inexpensive to run.'
MSN Cars goes one better, with Peter Burgess awarding Auris Hybrid full marks overall, proclaiming that 'Hybrid drive in a regular Toyota comes of age. Superb real-life economy and green credentials'. Strong support from this World Car of the Year juror, who rounds off by advising 'If you are, like so many, cynical about hybrid cars, then think again.' It sounds like a five star drive to us.
If you've been inspired by our 2010 Auris Hybrid reviews, take a closer look inside the car, visit our Auris Hybrid Flickr photo gallery.
Details in this article were correct at the time of publication.