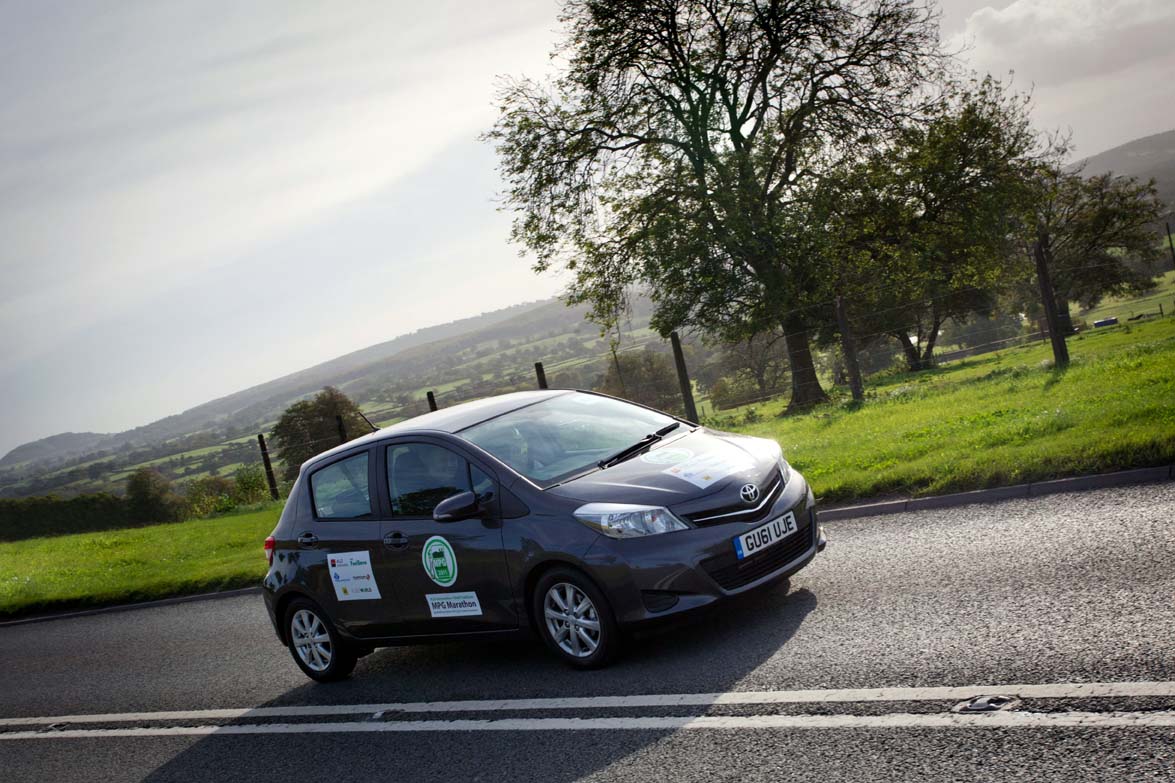 In 2009, second-generation Yaris came second. Last year, the 2.0-litre diesel Avensis placed an impressive fourth. Last week, it was time for all new Yaris to take its turn in the economy driving event of the year, the ALD Automotive/Shell FuelSave MPG Marathon – but how did it fare?
Well, as you'd expect, Toyota's brand new supermini excelled, achieving 72.29mpg. This impressive result marks a 22.7 per cent improvement on the official combined figure, making it the best and also the most improved mpg figure in its class (passenger cars powered by petrol with CO2 emissions of 120g/km or less). But what more would you expect from Peak Performance's James Sutherland and Richard Hill, the duo that drove Yaris to near-victory in 2009?
Yaris wasn't the only contender from Toyota: Prius, a familiar face at the MPG Marathon, also made an appearance. Run by AA Drivetech, it too did exceptionally well, also achieving a best-in-class mpg figure and just falling shy of the most improved in class figure.
Another stellar performance from Toyota for the fourth year running – well done team!