It's time to buckle your seat belts! The cars of tomorrow will be made of bananas and run on water. And if this winning group of future automotive designers and engineers get their way, some of them might even fly. The bold vision comes courtesy of all who entered Toyota's unique Dream Car Art Contest 2012 – the results of which were announced today at a special ceremony at Toyota's GB HQ.
The contest, which is open to artists aged under 15, is now in its sixth year and gives budding designers and car fans the chance to have fun drawing their dream car of the future. The 15 UK finalists will now be put forward to the global stage of the competition, with the chance to win a trip of a lifetime to Japan.
This year, we received more than 1,200 imaginative entries – and there's no doubt that this was a tough competition to judge. Our panel was very impressed with the standard of this year's work, below, all of which showed off lots of creativity and originality from everyone who entered.
Jon Williams, President and Managing Director of Toyota GB, took to the stage to announce the winners of Dream Car Art Contest 2012, who were joined by their parents, friends and family.
The winners in each category:
Under 10 years:
Lucy Donald – The Double Decker Double Wheeler (pictured below)
Scott English – Lego Car
Sam Brown – The Coolest Car In Town
Ronan Lunny – Funatron 3000
Ellen Brownlee – Suneo 300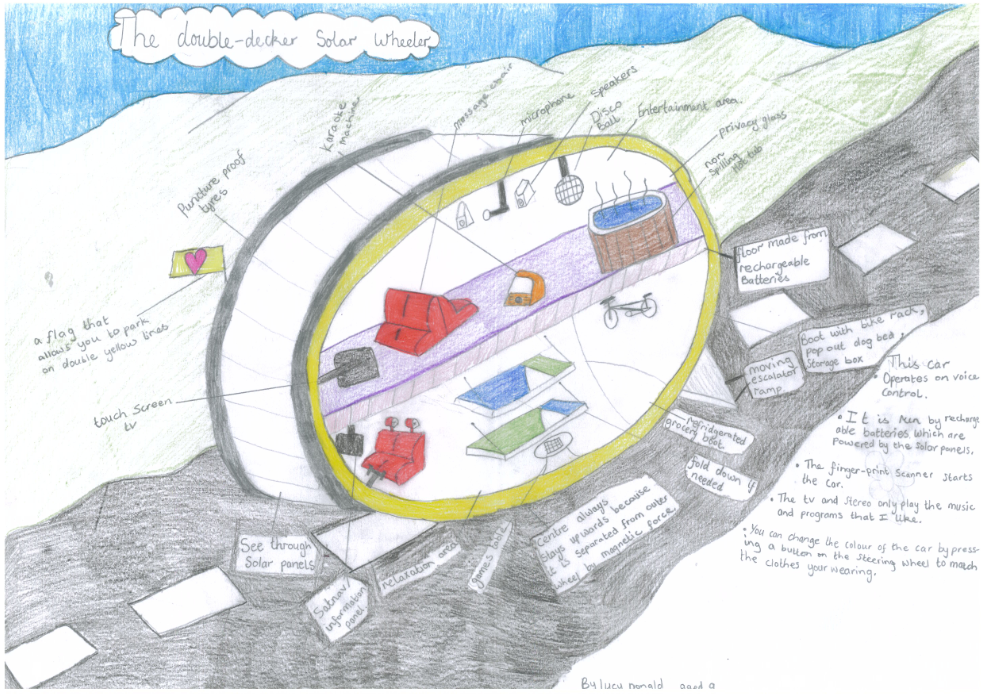 10 to 12 years:
Alexandra Burns – Toyota Ecco (pictured below)
Catie Gray – The Toyota Turtle 2000
Bradley Jordan – Bradster 2000
Katie Walker – The Apollo
Kristina Von Kaehne – Future Pooper Powered Combi Camper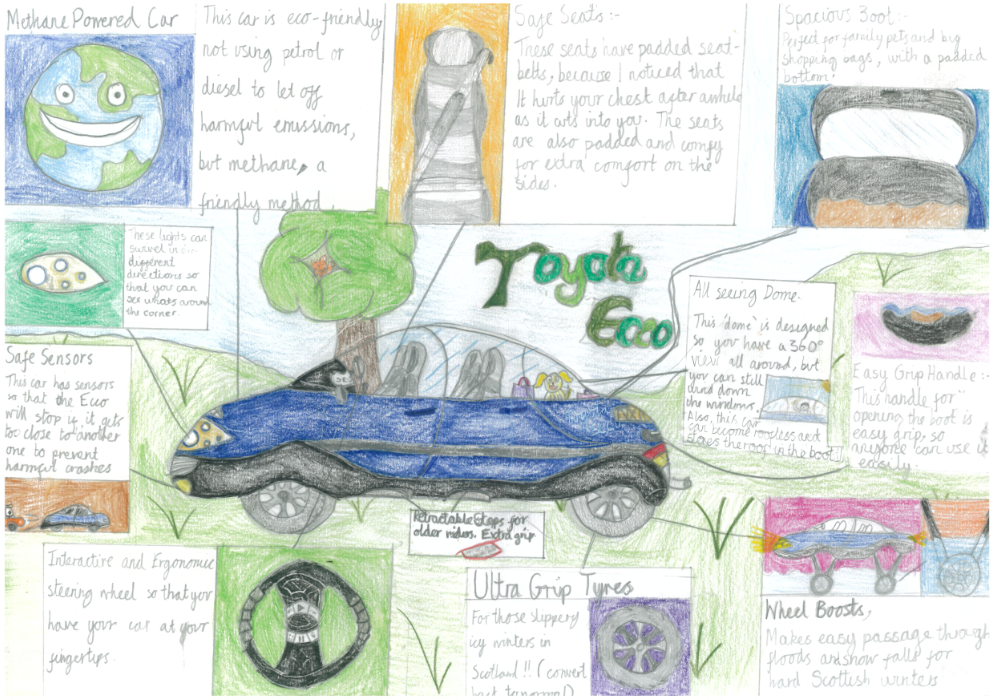 13 to 15 years:
Christian Oliver – Toyota – Car Of The Future (pictured below)
Sam Sloan – Hoverrr
Bethany Millington – A Car So Tiny In Such A Big World
Peter Tyler – The Tadpole
Emma MacFarlane – A Sweet Ride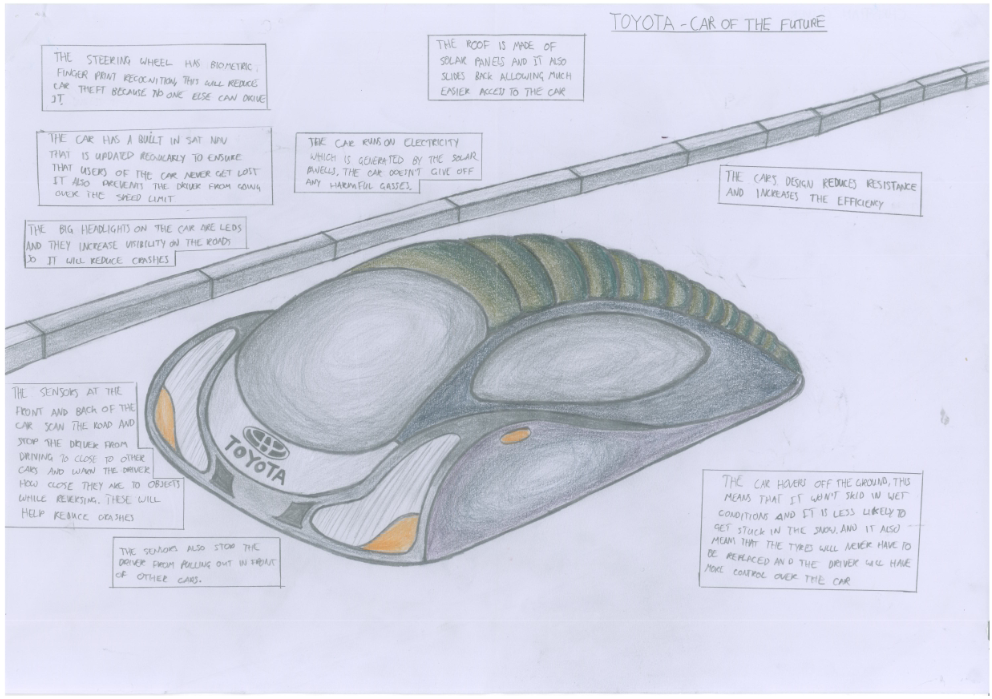 A special well done to all those who entered and especially to our winners present today for being chosen as the best UK entries in their respective age groups.
We hope you've enjoyed following the UK competition and please do join us in wishing our congratulations to all those who entered. To see entries from all the UK winners, please visit our Dream Car photo gallery. You can catch up with the winners of last year's competition, here.