Ahead of 2020 Rally Italy Sardegna, Toyota Gazoo Racing's Elfyn Evans isn't having it. He's just not. Not matter which way the question's posed, he's not going to bite.
The Yaris WRC driver will acknowledge he leads the World Rally Championship by 18 points with just two rounds – and 60 points – on offer, but that's as far as this uber-cautious Welshman's going to go. Given his day job, such caution is ever-so-slightly ironic.
Except it's not to Evans.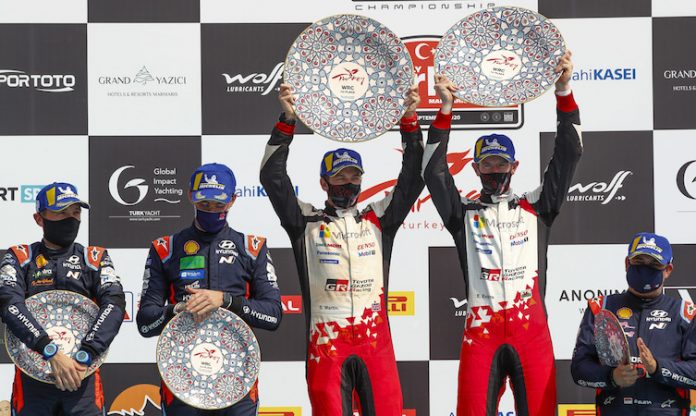 "Seriously," he says, emphasising the absence of irony, "anything can happen. Look at Séb on the last one: leading the championship, retirement and he's behind. It's one retirement, that's all."
Séb is, of course, Sébastien Ogier; six-time world champion and Evans' team-mate at Toyota Gazoo Racing.
"Of course," says Evans, sensing the need to give something… "it's better that I'm on front and not behind, but you can't take anything for granted in this sport. Anything can happen."
And this week, on the Italian island of Sardinia, it probably will. 2020 Rally Italy Sardegna, which is the penultimate round of this truncated WRC season, takes the crews and cars to some of the toughest stages for what could be some of the most changeable conditions.
Last weekend, Storm Alex savaged the service park as the team's set up their multi-million-pound mobile workshops. But for Evans, changeable weather could be something of a blessing.
The cloud which wraps itself around a silver-lined championship leader is having to run first on the road. On warm, dry gravel rallies, that's a handicap. The surface of these rallies is generally lined with a fine layer of gravel which compromises traction and leaves the early runners sweeping the stones aside to uncover a faster and increasingly grippy line for those following.
The only thing which can combat this is rain. Which is what Evans is dancing for right now.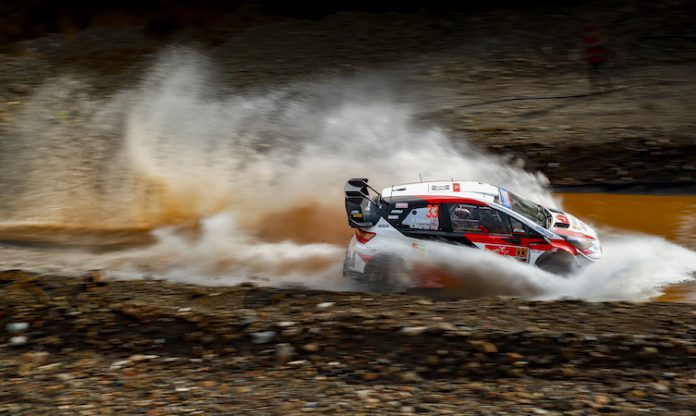 "It might rain," he says with the wry smile of a man who's seen a forecast talking of 23 degrees and a 10 per cent change of precipitation.
If it does rain, grip will be unpredictable
"Sardinia's always a challenge. If it does rain then then the grip level becomes really unpredictable. But I've been there a few times now and with that experience comes the chance to enjoy the more challenging nature of the stages."
It's a special place for another reason, it was the first place Evans ever drove at the sport's highest level. In 2013, he drove a Ford Fiesta RS WRC as stand-in for then works driver Nasser Al-Attiyah. He finished sixth on the island that year.
Read more Elfyn Evans and GR Yaris bound for Goodwood
"I think every driver remembers the first time they got behind the wheel of a World Rally Car, and for that reason, Sardinia will always be a really special place for me," he adds.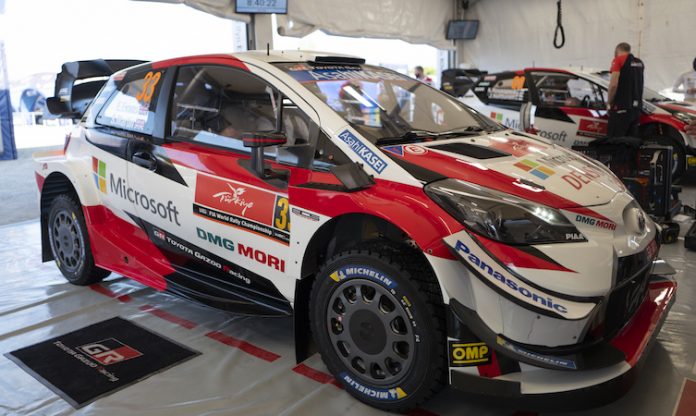 But this weekend – and probably best whisper this bit – it could be a really special place if he scores 13 points more than Ogier and four more than defending champion Ott Tänak and fellow Yaris WRC driver Kalle Rovanperä.
Do that and Wales could be celebrating its first world champion on Sunday night.
Do that and even Elfyn himself might start to believe…
World Rally Championship points standings
| | | |
| --- | --- | --- |
| 1 | Elfyn Evans (GBR) | 97pts |
| 2 | Sebastien Ogier (FRA) | 79 |
| 3 | Ott Tanak (EST) | 70 |
| 4 | Kalle Rovanpera (FIN) | 70 |
| 5 | Thierry Neuville (BEL) | 65 |
| 6 | Esapekka Lappi (FIN) | 38 |