The annual National Day, organised by the MR2 Drivers' Club (MR2DC), has become one of the most important social events in the calendar for Toyota enthusiasts in the UK.
It will come as no surprise that the event is particularly popular among owners of Toyota's iconic mid-engine sports car, but to enhance this special occasion, the MR2DC also invites groups from the wider Toyota community.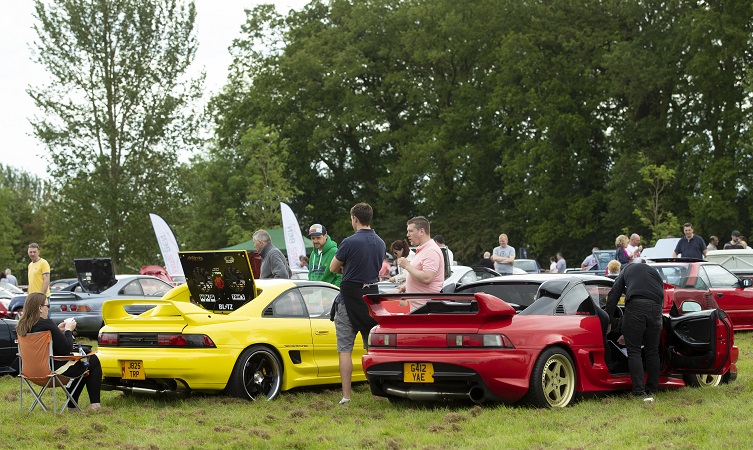 The end result is a diverse gathering of historic, neo-classic and modern Toyotas, but most notably within the 'Three Brothers' triumvirate of MR2, Celica and Supra model lines.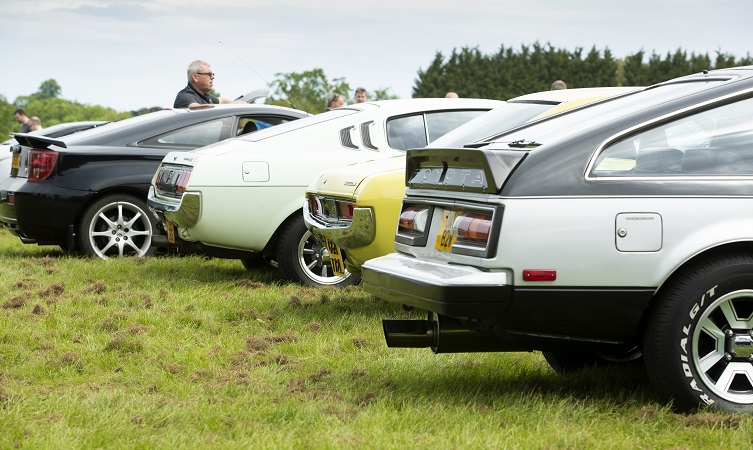 As in previous years, last weekend's National Day was held within the peaceful surroundings of Hatton Country World in rural Warwickshire – a venue that offers plenty of space and welcome amenities. However, unlike last year, which proved to be sunny from start to finish, this year's event started brightly but descended into torrential rain in the afternoon.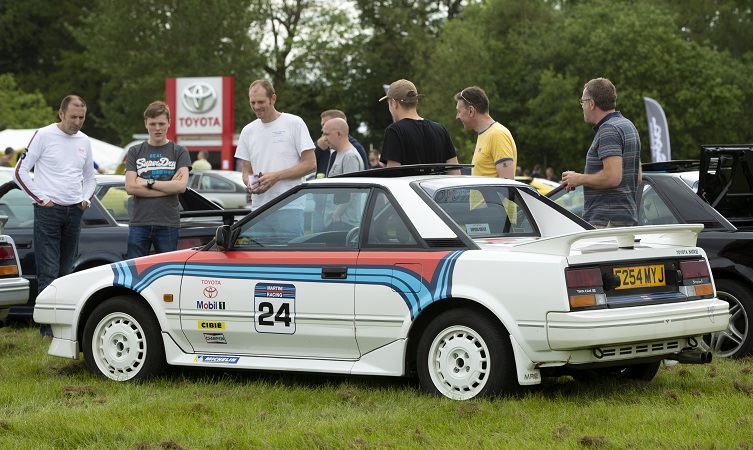 Despite the forecast, it was calculated that more than 250 cars were in attendance at the MR2 Drivers' Club's event. Around 40% of that total was represented by third-generation MR2 models, with approximately 30% and 18% represented by second- and first-generation models respectively. It was an impressive turn-out for a model line that is now at least 12 years old yet becoming increasingly collectible as time passes.
Other clubs attending were: MR2 Owners' Club; International MR2 Owners' Club; Mk1 MR2 Club; Roadster Owners Club; MkIV Supra Owners' Club; Celica Club UK; Lexus World and Toyota Enthusiasts' Club.
The event often attracts enthusiasts from continental Europe and this year was no exception. Amber and Yohn Bijl had driven 414 miles to Hatton Country World from a town very close to Rotterdam in the Netherlands.
It was a case of third time lucky because their two previous attempts to reach the National Day had not gone well. The first time they tried to attend, their car's gearbox broke, and last year Yohn's work commitments kept them away. Having been reminded of this year's event via Facebook, these members of the Dutch and Denmark MR2 clubs were delighted and just a little bit relieved to reach Warwickshire and meet some kindred spirits.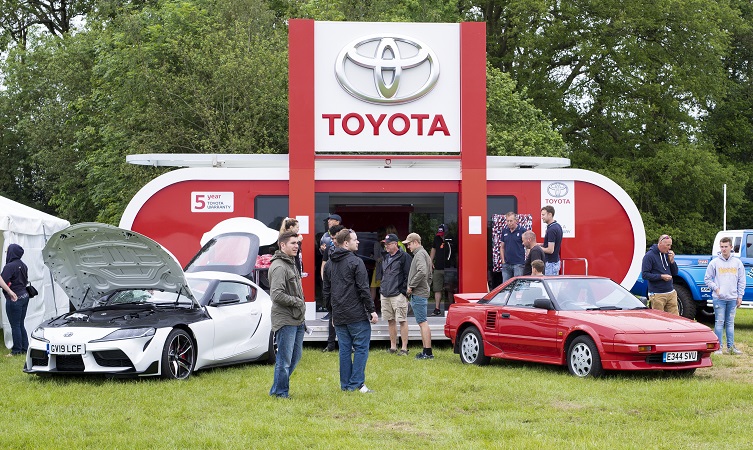 Toyota GB supported the event with a hospitality unit and a display that included one of the first examples of the new Toyota GR Supra. Meanwhile, at least ten Toyota clubs from the UK and Europe were represented, and a number of local businesses and aftermarket specialists were there to inspire the crowds with personalisation ideas.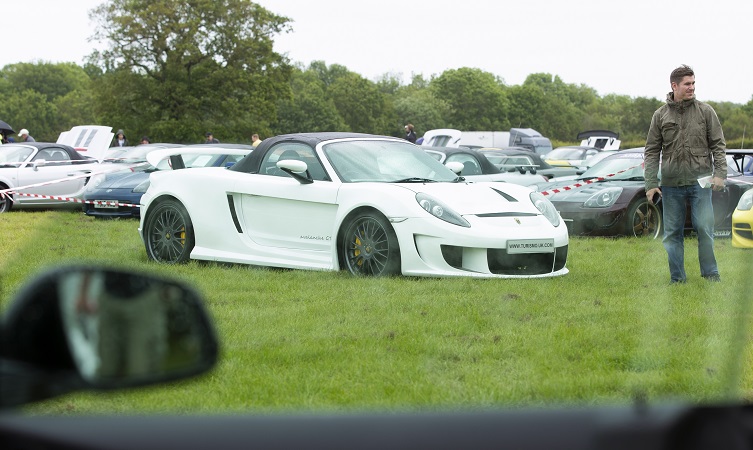 This proved to be rich vein of potential as few of the MR2s in attendance remained standard. Wheel, suspension and engine breathing upgrades are popular performance modifications among owners. Others present at National Day had ventured into the realms of body conversions (such as Turismo's Avalanche GT kit) and engine conversions (such as the fitment of the Celica T Sport's 2ZZ-GE and six-speed transmission into the MR2 Roadster).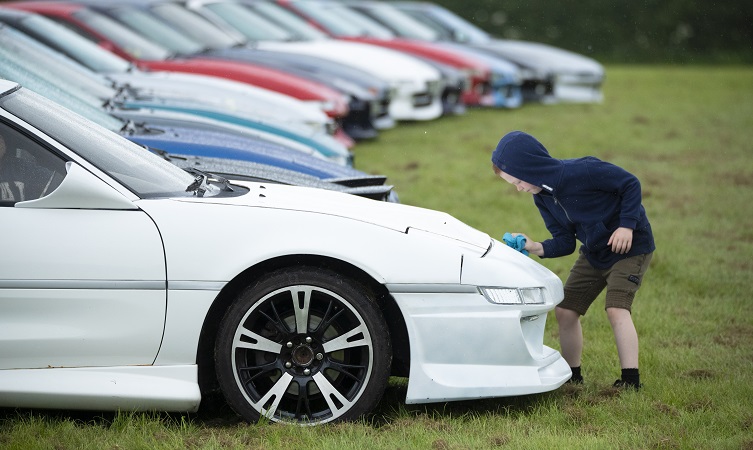 Despite the rain, nothing appears to dampen the enthusiasm of MR2 owners eager to get out and enjoy their cars. Fortunately, the MR2DC conducts regular meets throughout the year, and if you have an MR2 story of your own, we'd love to hear from you in the comments box below.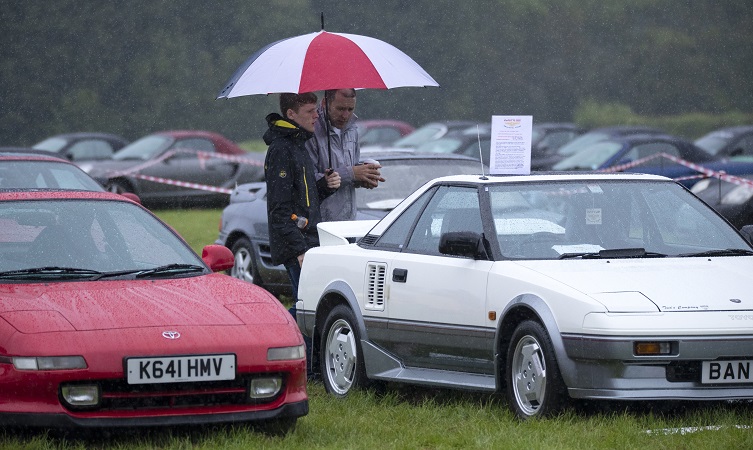 Learn more: History of the Toyota MR2