November isn't usually a popular month for classic car owners to wheel out their prized possessions for a drive, but with the 2019 Classic Motor Show taking place at the NEC Birmingham last weekend, they were out in force to support this increasingly popular event.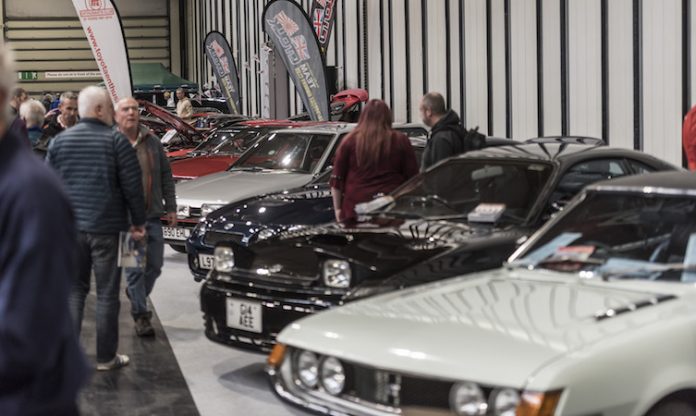 Toyota GB was delighted to be there by way of requests from the MkIV Supra Owners Club and Toyota MR2 Drivers Club, supplying a new GR Supra from our current press fleet and a 1991 Mk2 MR2 from our historic press fleet for their respective stands. Also present were the Toyota Enthusiasts Club, with all three clubs brought together in hall eight of the NEC.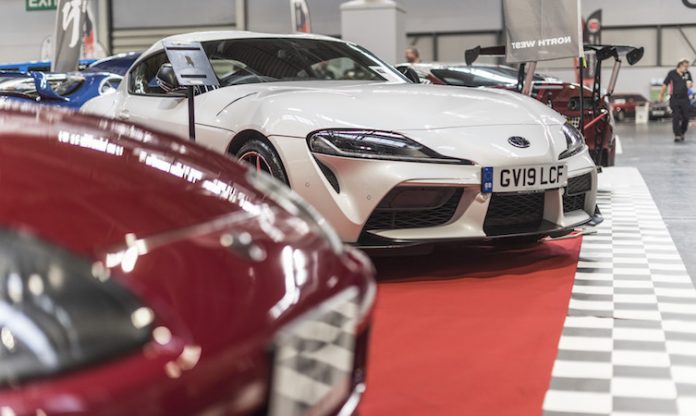 With more than 3,000 stands and more than 300 owners clubs present, the 2019 Classic Motor Show was a celebration of all things automotive from years gone by. Now in its 35th year, it traditionally provides a perfect platform for owners of all historic vehicles to meet, chat, exchange tips on vehicle maintenance and help keep their cherished vehicles, part of our automotive history, on the road.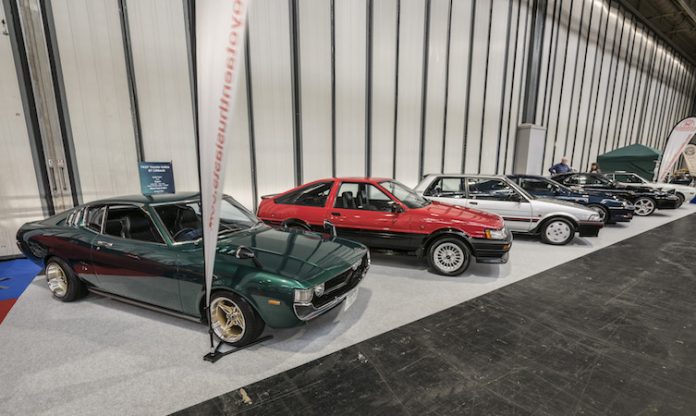 The new GR Supra proved a very popular attraction and as deliveries to customers have only just started, it was the opportunity for many to see the car for the first time in the metal. Jackie Silver, stand organiser for the MkIV Supra Owners Club, said: "Not many people had seen the GR Supra in the flesh before the show and it stole a few hearts. Some people were mesmerised by it and couldn't stop looking – I don't think they expected to feel like that."
Read more History of the Toyota Supra
Also on the MkIV Supra Owners Club stand was a GR Supra modified by custom vehicle company Goblin Works Garage. The modified sports car was unveiled at the show and was being filmed by Discovery TV for a programme about the build of the car to be aired early next year.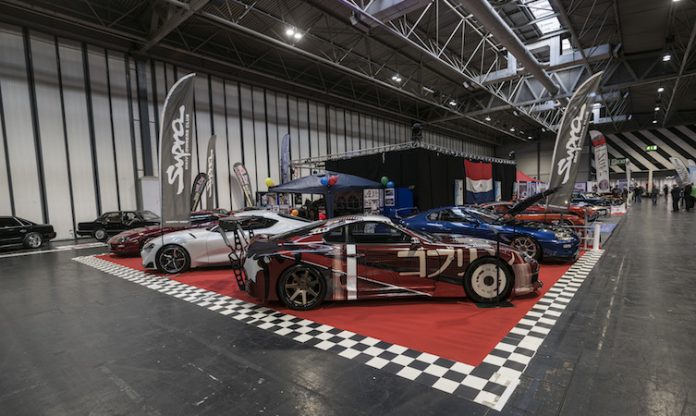 Other exhibits included an almost original late-2000 Twin Turbo RZ-S in red and an immaculate blue Twin Turbo RZ model. There was also a Supra taking part in a charity event organised by Sporting Bears Motor Club, with the car being used for passenger rides which raised over £30,000 for charity over the course of the show.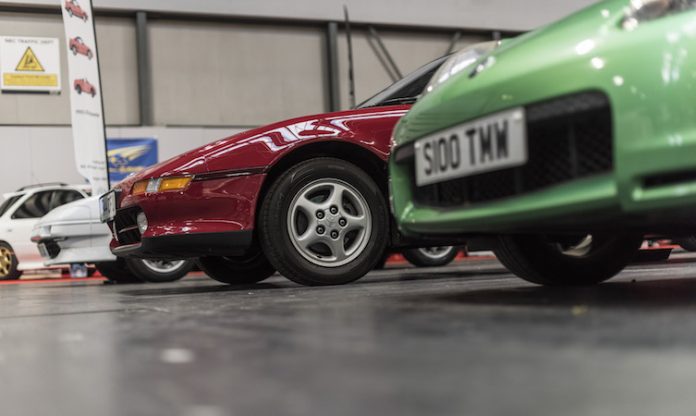 At the MR2 Drivers Club stand, we supplied our 1991 Mk2 to help create a full complement of the three generations for visitors to see. This original model remains part of our historic press fleet.
Read more History of the Toyota MR2
Finally, the Toyota Enthusiasts Club completed the trio of Toyota car clubs and shown on display (in year order) were a 1974 TA27 Celica Liftback, 1975 Celica TA22, 1987 Corolla AE86 Coupe, 1992 Celica ST185 GT-Four, 1994 Celica GT-Four ST205 (an original Toyota GB press car driven by Jeremy Clarkson when testing on Top Gear against the Ford Escort Cosworth) and lastly a 1996 Twin Cam Starlet.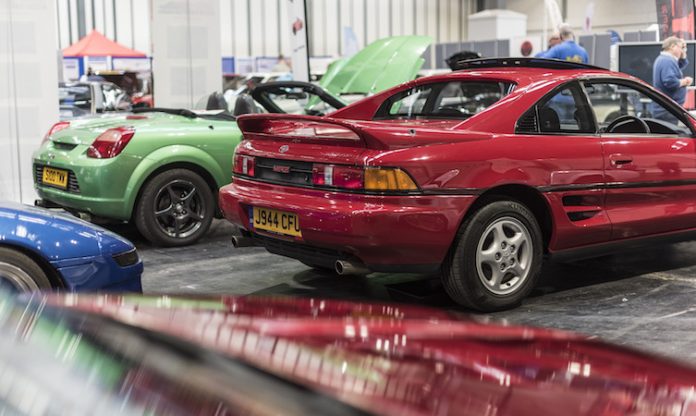 If you're inspired by what you see here, be sure to put the dates 13-15 November 2020 in your diary for next year's Classic Motor Show.