Of the dozens of modified Toyota GR Supras on display at the recent SEMA (Specialty Equipment Market Association) show in Las Vegas, few turned as many heads as the GReddy GR Supra drift concept. The car won several awards, including one from Toyota itself for Best '20 GR Supra of SEMA.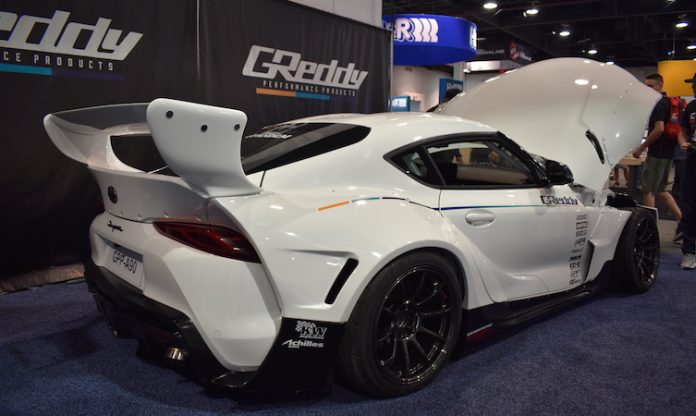 GReddy's Supra has been built for an as-yet unnamed customer to competition drift specification, including a full roll cage and all the necessary safety equipment. With the exception of the paint finish, all the work was carried out at GReddy's facility in Irvine, California.
GReddy GR Supra drift concept: up all night
Kenji Sumino, president of GReddy Performance Products, says: "We only had about two months to build the car, but we made it happen. We've been working late nights and pulling some all-nighters. I can't even count the hours that we put in. It's been fun and a great opportunity to build it."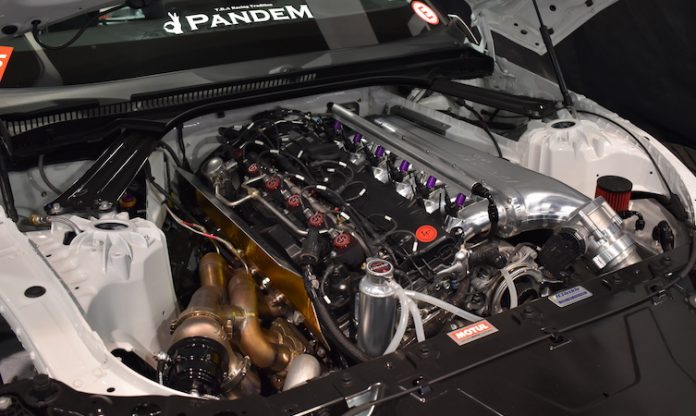 The factory Supra's B58 engine is retained, but much modified with race-specification components. GReddy worked with CPC in Australia to create the intake manifold. The factory car comes with a water-to-air intercooler and four radiators, but all that was removed in favour of a front-mounted intercooler and a single, bigger radiator.
Partners from Ken Gushi's Team GReddy-prepared Formula Drift Toyota GT86 were also involved in the engine program, including Motul and an EFR turbo from BorgWarner. The motor now boasts port injectors for additional fuel delivery, on top of the standard direct injectors. Power is up to around 650bhp from the standard GR Supra's 335bhp. It's mated to a Samsonas 6-speed sequential transmission in place of the regular ZF automatic.
GReddy GR Supra drift concept: reverse engineering
One of the most time-consuming parts of the build was to convert the Supra from its standard electrical architecture to a full motorsport setup with a new wiring loom and MoTeC ECU.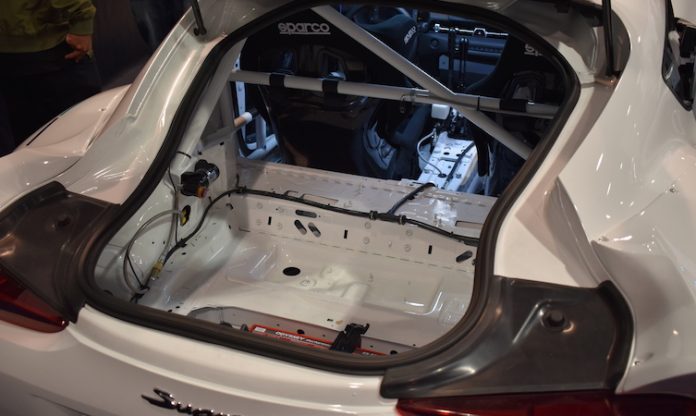 "We had to reverse-engineer and figure out the messages to items like the fuel pressure sensor and the headlights," says Sumino. "We teamed up with NCS to write the program and figure out all the details in the car. It took us many hours just to get the headlights and turn signals to come on. We wanted it to be complete, not just a race car without some of those accessories."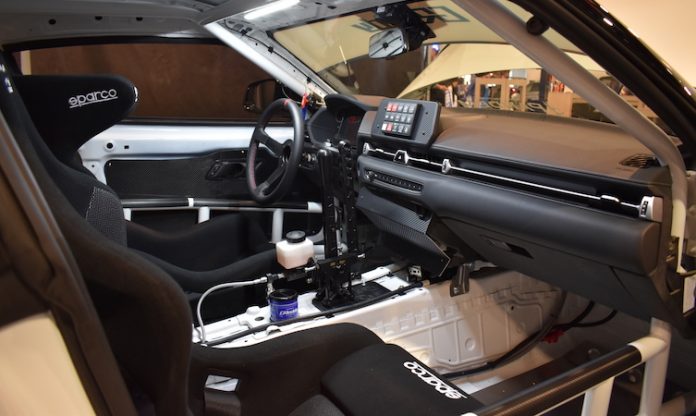 Elsewhere there's new suspension with motorsport parts from Wisefab and KW, Project Mu brakes, RAYS wheels and a Pandem body kit. GReddy is the US distributor for Pandem so the kit is available to customers who want to replicate the look of the widebody drift concept. A production version of the car's intake manifold is also in the works and an exhaust system will be made available too, although the system fitted to this particular car is bespoke.
Read more GR Supra Heritage Edition goes back to the future at SEMA
Read more GR Supra Hyperboost Edition takes power to 750bhp