A legend 65 years in the making, the 2018 Toyota Land Cruiser has had a range of styling updates inside and out, yet remains remains unique in its segment for its ability to combine outstanding quality, durability and reliability with unrivalled off-road performance and ever-greater levels of luxury, comfort and ownership prestige.
Here are five highlights we think you should know.
1. UK Utility grade
Toyota's UK customers have a wider choice of Land Cruiser models with the introduction of an expanded range that includes a new, simple Utility grade.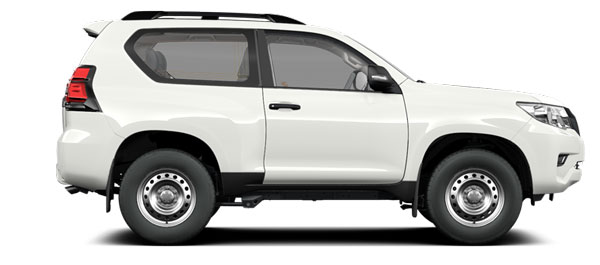 Available in three and five-door format, it is fitted with 17-inch steel wheels, roof rails, front fog lights, air conditioning, dusk-sensing headlights, cruise control, smart entry and a six-speaker audio system with CD player, Bluetooth, Aux-in and USB Port. A six-speed manual transmission can be specified for the five-door version and is standard on the three-door model.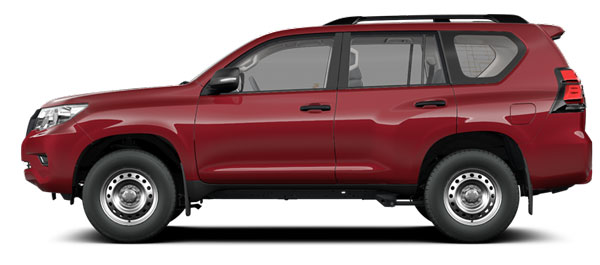 The three-door/five seat Land Cruiser Utility price is £32,795, while the five-door version costs from £34,095. You can spec the five-door Land Cruiser with a six-speed auto and this model costs from £35,795.
2. Awesome off-road
Land Cruiser's peerless off-road capability is rooted in its highly durable and deformation-resistant body-on-frame construction, which is now unique in the large SUV segment. The vehicle's combination of strength and durability provides a high level of damage protection and it is designed for easy maintenance and repairs. Significantly reduced levels of body twisting help the driver optimally position and control the vehicle.
The body-on-frame build also efficiently isolates the cabin from suspension impacts, making even the most challenging off-road conditions more comfortable to negotiate for everyone on board.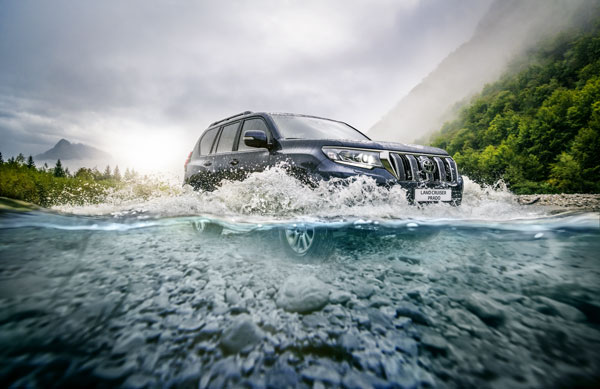 The all-terrain support systems help even unskilled drivers make the most of Land Cruiser's off-road performance. They also make the Toyota one of the most technically advanced, safe, pleasurable and easy-to-use all-wheel drive vehicles in the world.
No other SUV offers Land Cruiser's combination of off-road performance and on-road dynamics. Its powerful road presence and high levels of on-board technology mark it down as a premium 4×4 with a perfect blend of go-anywhere capability, comfort and refinement. Where you want to go, Land Cruiser will take you there – and bring you back.
3. Land Cruiser by the numbers
The Land Cruiser currently has the longest running history in the Toyota lineup. With origins from the Toyota Jeep BJ which was created in 1951, the name "Land Cruiser" has since been used from the release of the 20-series in 1955.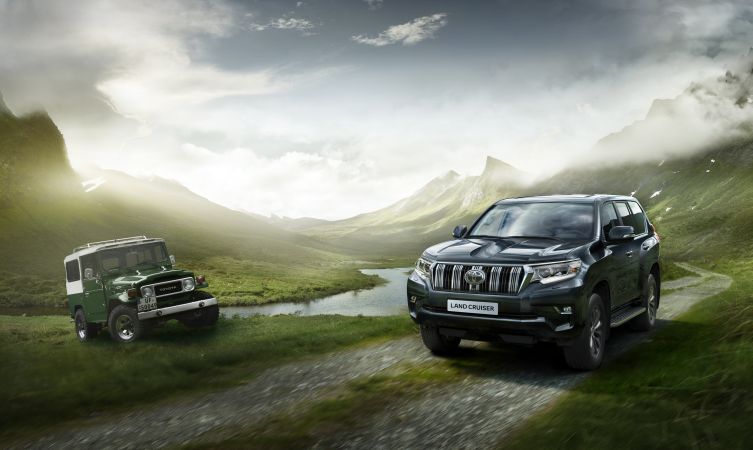 Land Cruiser is more widely available than any current Toyota model, being sold in more than 190 countries worldwide. Its unmatched off-road abilities have earned it a rock-solid reputation as one of the world's toughest and most reliable 4x4s and made it the segment sales leader in more than 10 European markets.
4. New colours for new season
In the UK, the new 2018 Land Cruiser is available in nine body colours, including new Phantom Blue and Avant-Garde Bronze metallic.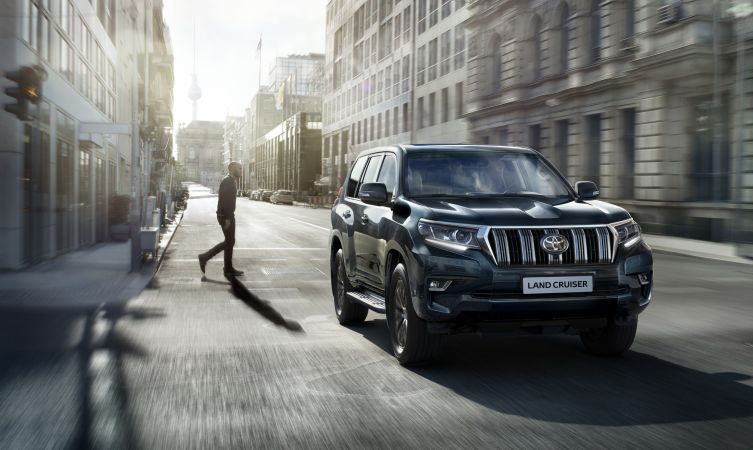 5. Expanded range of safety features
Icon and Invincible versions of the new Land Cruiser are equipped with Toyota Safety Sense active technologies to help prevent accidents happening, or mitigating the consequences if an impact does occur.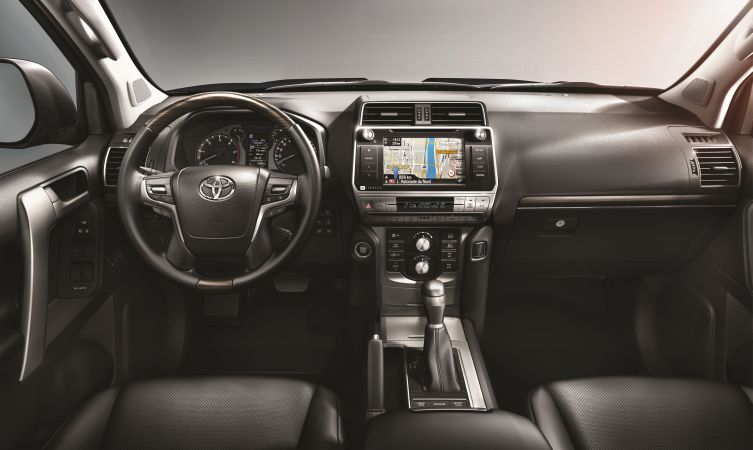 The package includes a Pre-Collision System (PCS) with pedestrian detection function, Adaptive Cruise Control (ACC), Lane Departure Alert (LDA) and Automatic High Beam (AHB). Further driver support is provided with a Blind Spot Monitor with Rear Cross Traffic Alert (Invincible grade) and an upgraded tyre pressure warning system.
Full details of 2018 Toyota Land Cruiser price and specs can be found on Toyota.co.uk