These details refer to the European model range. Details of the UK 2016 Yaris specifications and availability will be announced later.
The Toyota Yaris is to gain a new Style grade, new colours and a new Bi-Tone exterior finish in a package of features for the 2016 model year.
Yaris's European sales figures have been growing over the last four years, rising from around 144,000 in 2011 to an anticipated 200,000-plus this year. During the same period, the model has increased its share of the supermini market from 4.1 per cent to a predicted 6.6 per cent.
Much of this sales success can be attributed to the introduction of Yaris Hybrid in 2012. Since launch, 170,000 hybrid-power Yaris have been sold in Europe, a figure that's set to rise above 200,000 cumulative sales by the end of 2015. The full hybrid model currently accounts for more than one in three of all European sales, a share that is also expected to increase.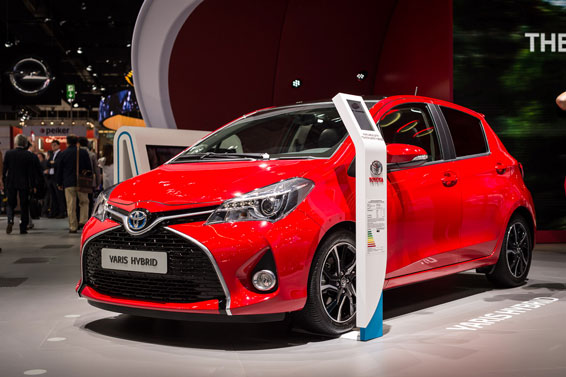 The addition of Toyota Safety Sense as an option for Yaris this summer has moved it to the top of its market segment for active and passive safety provisions. By the end of the year, Toyota anticipates that one third of all Yaris it manufactures will be equipped with this advanced, integrated safety package.
Across Europe, Yaris will adopt a new grade structure from January 2016. It will also feature vibrant new colours, high-quality trims and stylish new upholstery finishes.
New Style grade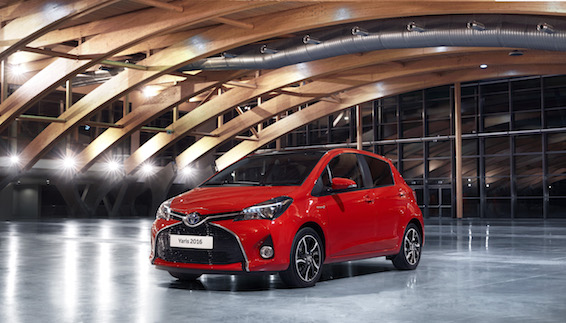 A new style grade will be added to the Yaris line-up, including the hybrid. It will feature a black honeycomb front grille with satin chrome detailing and front fog light surrounds; in the cabin there will be an all-black upholstery design and piano black trim inserts.
Bi-Tone exterior finish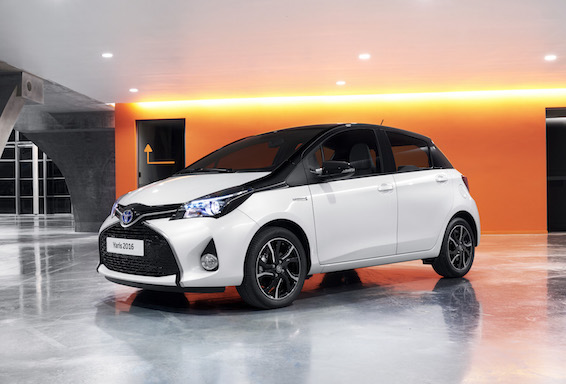 Yaris will display extra style with the introduction of a new Bi-Tone exterior finish option that combines metallic black wrap-around paintwork for the roof, front pillars, door mirrors, upper front wings and bonnet leading edge with a choice of Pearl White, Platinum Bronze or Barcelona Red for the rest of the body.
The cabin will be fitted with a black headliner to match the roof and finished in a choice of three exclusive colour schemes: All-Black, Warm Grey or Soft Gradation Grey.