Jon Corpe, Project Manager, Toyota Manufacturing UK
Jon Corpe from Toyota Manufacturing UK's Burnaston plant, speaking two weeks ahead of the start of production, talks about how the factory prepared for the simultaneous introduction of new Avensis and new Auris.
The simultaneous start of production of two new models – Avensis and Auris – is a first for TMUK. We don't have a dedicated Avensis line; the car is built alongside Auris on the same production line, including weld shop, paint shop and so on.
Normally, as production of an outgoing model slows, the new model takes over on the line to compensate, so the number of cars leaving the plant remains fairly constant. In this case, however, production of both models comes to an end at the same time, then both new models start. This simultaneous start of production means we have to ramp up from zero to 800 vehicles a day over a period of just 10 days.
Achieving this presents two major challenges. The first is to set up the plant and the second is to meet the global demand for the new vehicles. Both models are going to market immediately, so we have to do this in a very short period of time. Even during production start-up we will be building up to 280 new Avensis a day.
The two new models mean we need to carry out a significant update across the entire plant. Press, weld and paint shops have new tooling and jigs to support body manufacture and painting, and the substantial number of improvements to the vehicle, in areas such as safety and handling, require additional parts and processes.
But the greatest level of change is in the plastics and assembly shops. In plastics, most of the processes have been affected by the introduction of the new vehicles, calling for new moulds and great deal of new tooling and equipment.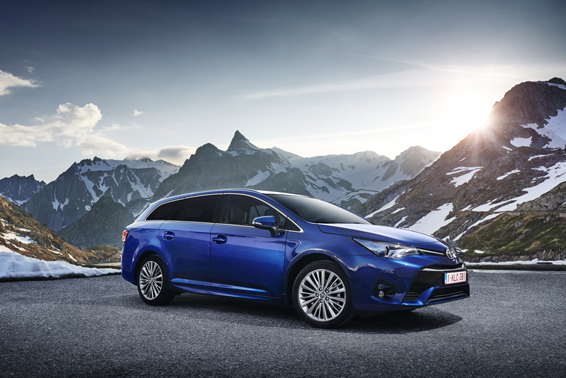 In the assembly shop, more than half the processes are new, and the introduction of Euro 6 emissions standards has meant an update for our entire engine range for both models, plus, of course, the addition of three brand new engines.
The new engines and the introduction of Toyota Safety Sense add a significant new dimension to the checks made in quality assurance. For instance, we have had to install new road markings and signage on our test track to confirm the real-world functionality of the new lane-keeping, sign recognition and pre-crash systems.
This means our workforce – TMUK has more than 2,000 people operating on a rotating day and night shifts – has had to train to build two different models at once. Nothing remains the same. The Standardised Work, the foundation of our production method, has had to be rewritten. The specialist equipment has had to change and the number of parts we have to manage has doubled.
Everyone's process, wherever they are working in the plant, is designed around that 66-second timeframe.
It's a big challenge. Each member must be equally skilled in building every variant of both models. Because the cars are built to customer order, they don't come down the production line in batches, it's just one line with a huge variation in product.
Each process in the plant has what we call a Takt time. The Takt time we're currently working to means that a car will drive off the production line every 66 seconds, and everyone's process, wherever they are working in the plant, is designed around that 66-second timeframe.
This means we have had to redesign every process so that its work content can be accomplished in 66 seconds, then, before the start of production, train every member so that they can complete their process on time, every time, without error. It's a huge task.
Obviously we have to manage lots of equipment as well, including any new tooling. And, with two vehicles changing, the number of parts we have to change doubles. A supplier's work can double too, if they are supplying parts for both models.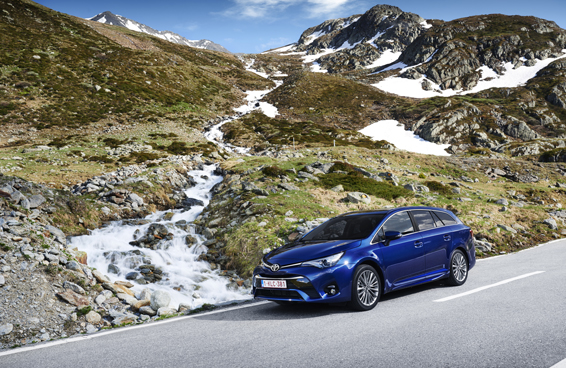 TMUK has been involved in the new Avensis programme from the very early stages, influencing the design to ensure the quality of the finished product.
We call that first phase "design and development". Working alongside design and R&D, we study new designs and even build a digital car using CAD to make sure the new vehicle can be built and quality assured. Then we are involved in the confirmation assembly build of the very first vehicles to make sure quality can be built-in. We assemble a number of vehicles with the designers present and study the build process as we go. It's quite a long, intensive process, during which we're also writing and fine-tuning our standardised documentation on how to build the car.
During this phase we look at the vehicle from four different perspectives. We'll study each part – for Avensis alone the list numbers around 3,000 – make sure our tools and equipment are suitable, make sure the members can build it, and make sure the build method is correct.
Because of our early involvement in the programme, we perfected many aspects of the assembly – the body build, the robot teaching and so on – early last year. Nonetheless, we still have a great deal to do.
The plant will be empty for only a very short time – just a weekend – during which we'll complete a very quick changeover of all the equipment we weren't able to change during preparation, re-stock with new parts and begin the ramping up process. Then we will have just 10 days to accelerate our production from precisely zero to 800 cars a day.