What were you doing in 1997? Many of us were playing games on PlayStation 1, using the Windows 95 operating system, and looking forward to seeing the new blockbuster Titanic on the big screen.
Life has changed a lot in 20 years. Technology available then bears little resemblance to the methods we now use to communicate and entertain ourselves. However, there is one product launched in 1997 that started an industrial revolution and has more than stood the test of time – indeed, it has become increasingly relevant as time has gone on.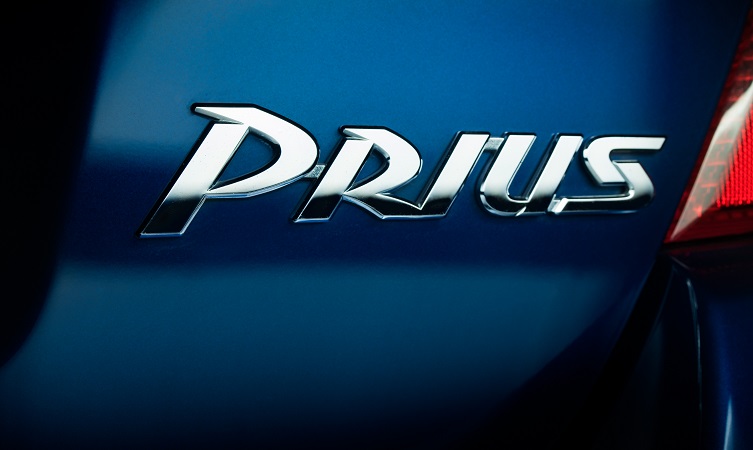 That new product was the Toyota Prius, powered by the world's first mass-produced hybrid petrol-electric powertrain. What's more, the principles and basic architecture of its core technology – what we now know as Hybrid Synergy Drive – were so carefully developed from the outset that they have been applied across every hybrid model produced by Toyota Motor Corporation ever since.
Toyota Prius: the start of a motoring revolution
It was the spring of 1993. Looking ahead into the 21st century, Toyota was convinced that a hybrid petrol-electric drivetrain was the most effective response to growing environmental concerns. It certainly wasn't the easy choice; no other manufacturer had ever attempted to mass-produce such a vehicle. But the development team was convinced it had to do what was necessary rather than what was simply possible.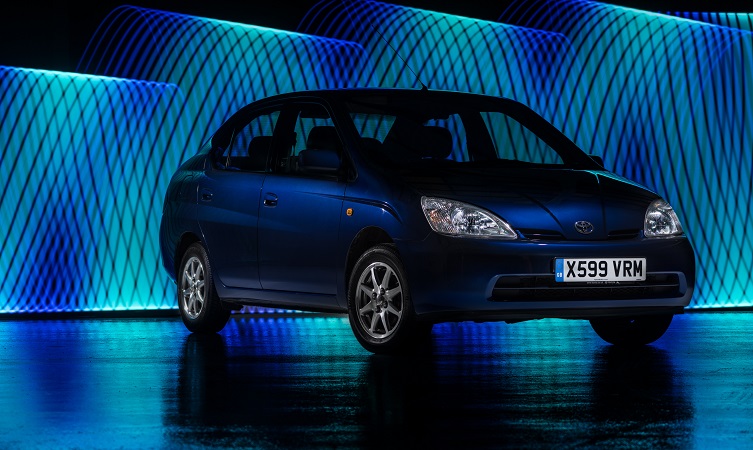 Almost five years later, in December 1997, the Toyota Prius arrived in showrooms. It may have started as a leftfield choice but Toyota made sure Prius got the everyday things right. First and foremost it was a well-specified and refined saloon, able to hold a family of five and their luggage in comfort. It offered more kit than its direct competitors – the only optional extra was satellite navigation – yet was more affordable to buy and was backed by Europe's most comprehensive warranty.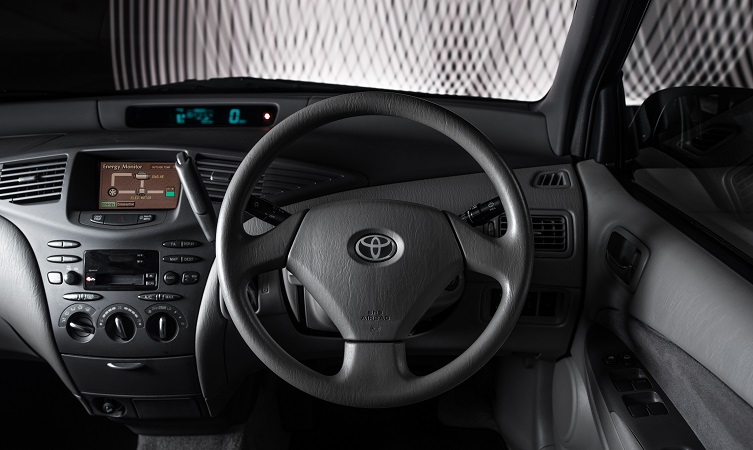 In terms of design and the way you controlled it, Prius didn't stray far from people's perception of a conventional car. You refuelled it as normal, the batteries recharged themselves automatically so you never needed to plug it in, and the mechanical components of the hybrid system took up little more space under the bonnet than a conventional engine.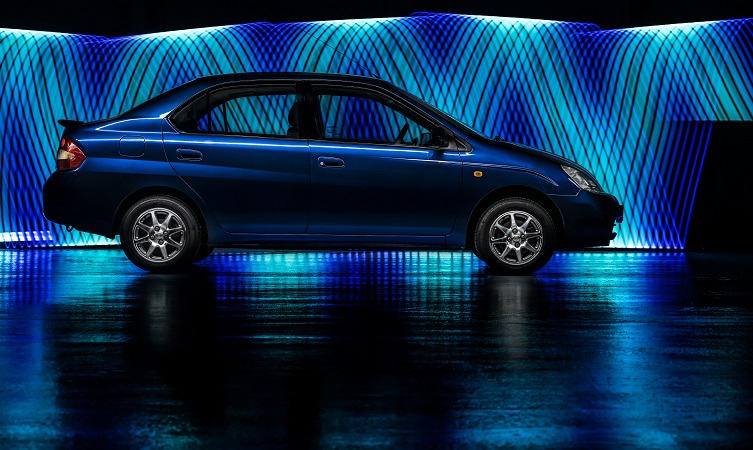 It released up to 1,000% less exhaust emissions than competitors and met air quality regulations that would not come into force for another eight years
But it was these very components that helped Prius distance itself from other vehicles by offering exceptional fuel economy in urban and city traffic. At the time, no other car on the market could shut down its petrol engine and offer zero emissions electric running in high-density traffic situations. Even in combined use the Prius released up to 1,000% less exhaust emissions than equivalent C-segment competitors and met government air quality regulations that would not come into force for another eight years!
Little wonder the new Prius was critically acclaimed. In the domestic market it won Japanese Car of the Year as well as the special Car of the Double Decade award, while elsewhere Toyota's technical innovations, powertrain, design and environmental commitment were similarly rewarded.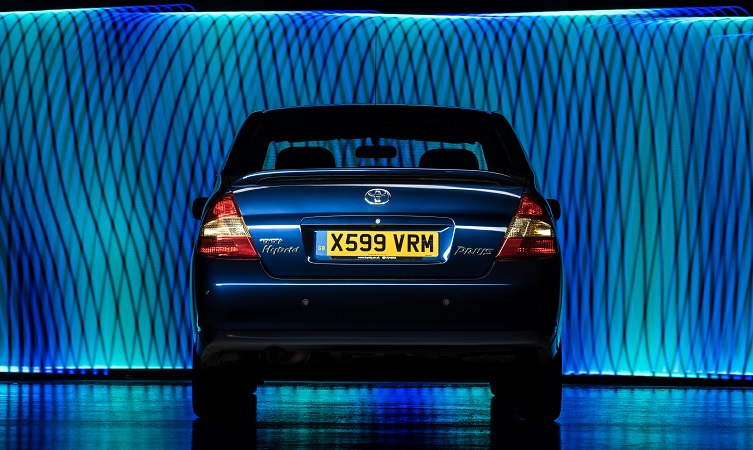 However, the launch of such a new vehicle concept was met with some resistance.
"When we launched Prius, nobody even knew what a hybrid was," revealed Takeshi Uchiyamada, the chief engineer fondly regarded as the father of the Prius. "Those who drove it were called geeks or other names. Today, thanks to those early adopters who gave Prius a chance, hybrids have grown in popularity and have ridden a wave of success out of the unknown and into the mainstream."
Learn more: History of the Toyota Prius

Toyota Prius: Hybrid Synergy Drive matures
Over the course of 20 years, more than four million Prius models have reshaped the motoring landscape. They have brought hybrid technology into the mainstream and led to the creation of a new customer standard of choosing cars based on environmental performance.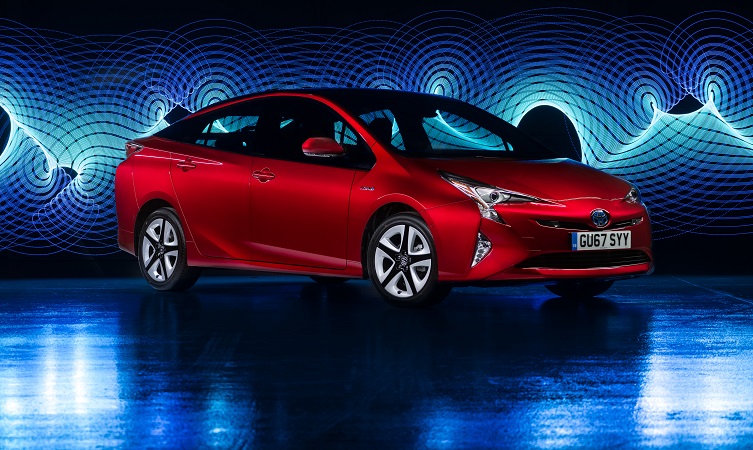 The technology that gave Prius its breakthrough will support the electrification of Toyota's entire line-up
Incremental improvements have seen Prius deliver an average 10% reduction in CO2 emissions in each of its three previous generations. However, on its launch in 2016, the current car broke that tradition and delivered greater improvements than ever before without changing the car's fundamental eco-DNA.
How was that possible?
"Success comes by challenging everything you do and by striving continuously to make even the smallest improvements, because they all add up," revealed chief engineer Kouji Toyoshima.
An example of this is the petrol engine. Outwardly it appears to be identical, with the same capacity and basic design, but multiple improvements have reduced its internal friction and improved heat management. It is now the world's most thermally efficient mass-produced engine, delivering more power from every drop of fuel.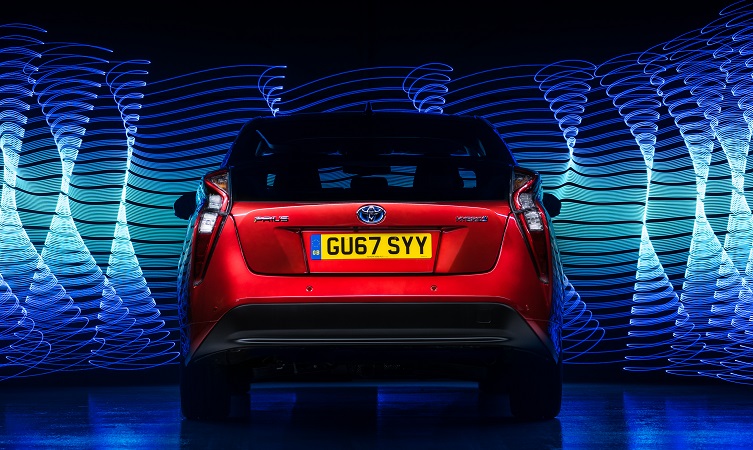 The same close attention was paid to all other elements of the Hybrid Synergy Drive system – the transmission, electric motors and battery. All were put on a diet and made physically smaller, which sometimes allowed the development team to rethink their locations and therefore improve packaging and the car's centre of gravity. An example of this is the battery, which is more compact yet at the same time more powerful, faster charging and longer lasting.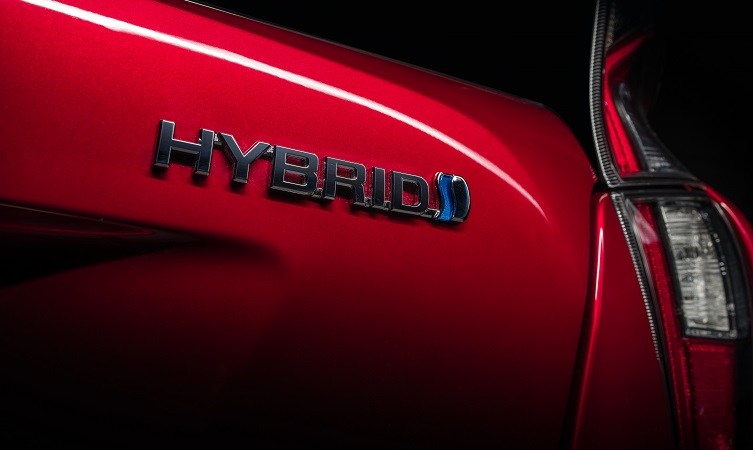 The result is that the current Prius remains a genuine breakthrough car: everything is new and advanced, affordable and high-tech. Yet at the same time it holds true to principles laid out at the start of Toyota's hybrid technology programme. The technical premise that gave Toyota its breakthrough with Prius continues to support development of new mobility solutions, including the electrification of Toyota's entire line-up from 2025 onwards.
Learn more: History of the Toyota Prius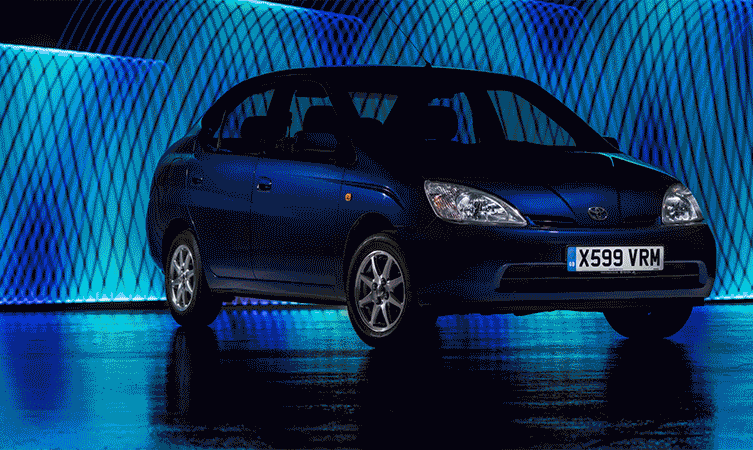 Evolution of the Toyota Prius
| | | | | |
| --- | --- | --- | --- | --- |
| | FIRST GEN | SECOND GEN | THIRD GEN | FOURTH GEN |
| ENGINE | 1.5-litre VVT-i | 1.5-litre VVT-i | 1.8-litre VVT-i | 1.8-litre VVT-i |
| ENGINE POWER | 71bhp at 4,500rpm | 76bhp at 5,000rpm | 98bhp at 5,200rpm | 97bhp at 5,200rpm |
| BATTERY | 38-module Ni-MH | 28-module Ni-MH | 28-module Ni-MH | 28-module Ni-MH |
| BATT POWER | 6.5Ah | 6.5Ah | 6.5Ah | 6.5Ah |
| ELEC MOTOR | 44bhp | 67bhp | 80bhp | 71bhp |
| SYSTEM POWER | n/a | 112bhp | 134bhp | 121bhp |
| COMBINED MPG | 57.6 (NEDC) | 65.7 (NEDC) | 72.4 (NEDC) | 94.1 (NEDC) |
| CO2 | 114g/km | 104g/km | 89g/km | 70g/km |
| 0-62mph | 13.4sec | 10.9sec | 10.4sec | 10.6sec |
| KERB WEIGHT | 1,250kg | 1,300kg | 1,370kg | 1,350kg |
| NUMBER SOLD | 123,000+ | c. 1,000,000 | c. 2,700,000 | 500,000+ |
Learn more: History of the Toyota Prius