Toyota Avensis privateer Frank Wrathall will look to build on a promising start to the latest rounds of the Dunlop MSA British Touring Car Championship season after qualifying 17th on the grid at Croft.
The Dynojet Racing driver made progress throughout Saturday's free practice and qualifying sessions on a day where the BTCC field was forced to tackle a range of different circuit conditions after morning rain.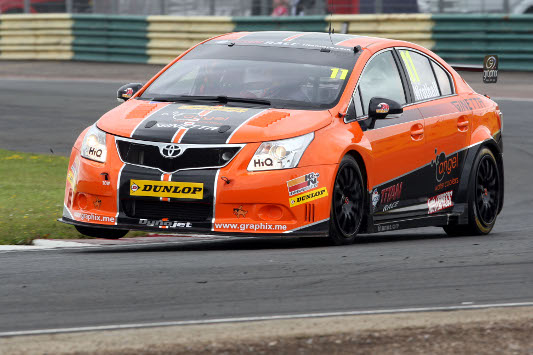 Having been 15th quickest in the first 40 minute session, Frank then climbed to 13th at the wheel of his NGTC-specification Toyota in the second, drying session despite causing a brief red flag stoppage after a spin exiting the chicane.
With a dry line having appeared in time for qualifying, Frank hoped to move further up the order in the half hour session but had to settle for 17th on the grid, despite setting a best time more than 2.3 seconds faster than he had managed in practice.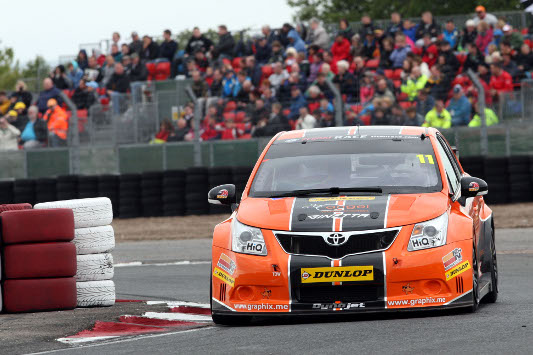 As could be seen from the onboard footage captured on Frank's car during the live qualifying coverage on the ITV.com website, traffic on the circuit was one factor that prevented the Lancashire racer from securing a better slot for race day.
However, with the Avensis having performed strongly in both the wet and the dry, Frank will aim to make forward progress in the final three races before the BTCC enters its summer break.
"I'm a bit disappointed with it to be honest," he said. "We've made so many changes to the car and that was the first dry session that we've had to evaluate those changes. There is definitely more speed in the car and we just need to make a few changes to unlock that extra speed.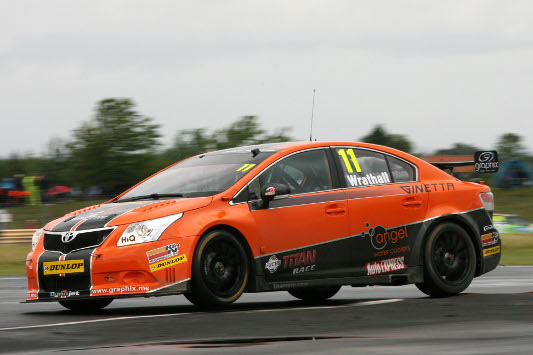 "It was really difficult to get a clear lap in qualifying and if you came up behind someone, your lap was ruined as it was still damp off-line. However, anything can happen on race day and if the weather stays consistent on Sunday, I'm sure we can improve on our qualifying position in the three races."