My line of work, which is mainly telling used car buyers which models to buy and which to avoid, is a huge responsibility, writes James Ruppert. That's why I take this job very seriously and my default position always is, whatever the question, 'buy a Toyota'.
I don't base this solely on the overwhelming statistical evidence from the good people at car advice magazine What Car? and consumer analytics company JD Power. I also like to look around me at the vehicles being driven and used for work and commuting as real-world proof of how tough Toyotas are.
Living in the back of nowhere, otherwise known as the countryside, many rural dwellers appreciate a bit of ground clearance and plenty of room inside for passengers and all the stuff they bring with them. Also, the ability to tow would be nice. Budget isn't necessarily issue; they just want the best used 4×4 they can possibly buy. That vehicle is, with no argument whatsoever, a Land Cruiser.
Read more Toyota Plus approved used car scheme
Honestly if you don't want to break down then a well-cared-for Land Cruiser is pretty much the used car holy grail. Wonderfully over-engineered, I would buy one from absolutely any generation without a moment's hesitation.
The only proviso is that the previous owner should have been well behaved. Now that doesn't mean the vehicle hasn't been for towing or off-roading, just to ensure that it has undergone regular servicing.
A good example will be as faithful as a Golden Retriever.
The local examples owned and run by farmers have been working vehicles from new and run up six-figure mileages, with no major component failures. They just use consumables: tyres, brake pads and normal service items. A good example will be as faithful as a Golden Retriever. The one belonging to our local Lord of the Farming Manor is a 1994 4.2 GX Diesel automatic with a colossal 400,000-plus miles on its original engine and gearbox and it is still going strong.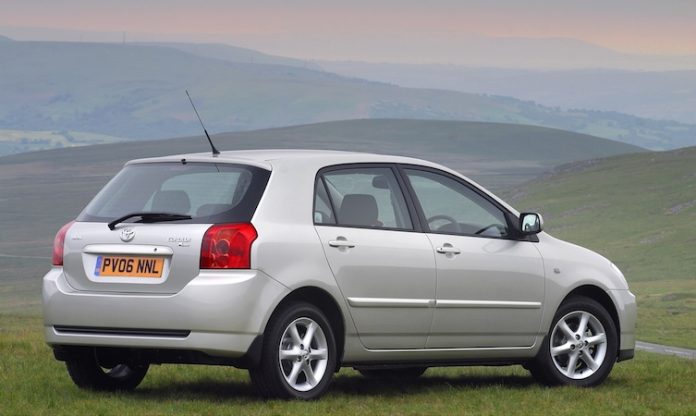 Obviously, the Land Cruiser is a given at being utterly indestructible. There is, however, a truly legendary family runabout which has the name Corolla on the boot. Two of our neighbours ran 1995 and 1998 versions up to epic six-figure mileages. Neither of the Corollas died; one was part-exchanged against an Auris and the other was given to a student, who within a matter of hours managed to transform the interior into a mobile approximation of his digs. Untidy and unhygenic.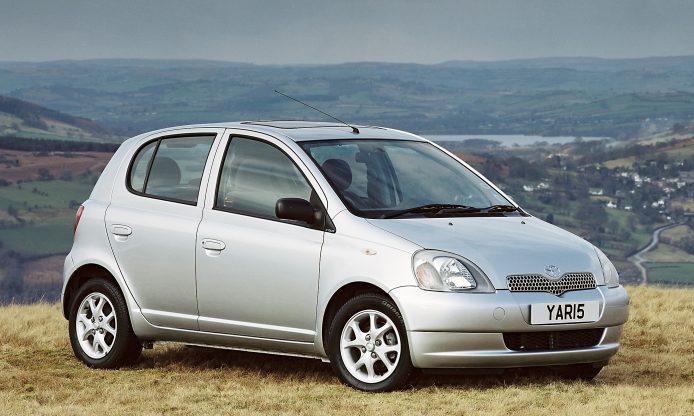 That reminds me: Toyotas make perfect first cars. My niece learned to drive in a black three-door 1.0 Yaris and then kept it for a few more years. The simple reason she didn't let the Yaris go, apart from the fact its big headlamps looked cute, was the low running costs were so low. Both the great fuel economy and marginal servicing bills helped offset the initial high sky-high insurance premium that faces most new drivers.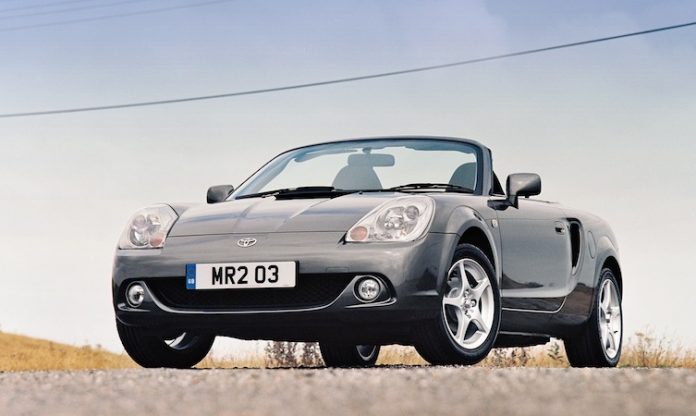 Used Toyotas can also deliver some serious fun says James Ruppert
Anyway, used Toyotas are not just about being reliable and practical. They also deliver some serious fun. Our neighbour, Martine, who ran those high-mile Corollas, has acquired a 2002 Toyota MR2. It delivers fresh air, a rorty exhaust fitted by the previous owner and constant smiles, and all for less than two grand.
Here is all the real-life proof you need that when it comes to used cars, don't just take my word for it: Toyotas are the real-world answer to just about every used car buying conundrum.
By James Ruppert, editor of Free Car Mag