Hailing from Ski in Norway, Fredric Aasbø (below, right) burst onto the international drifting scene in 2008 at a global invitational event in the USA. But his history with Toyota goes back further.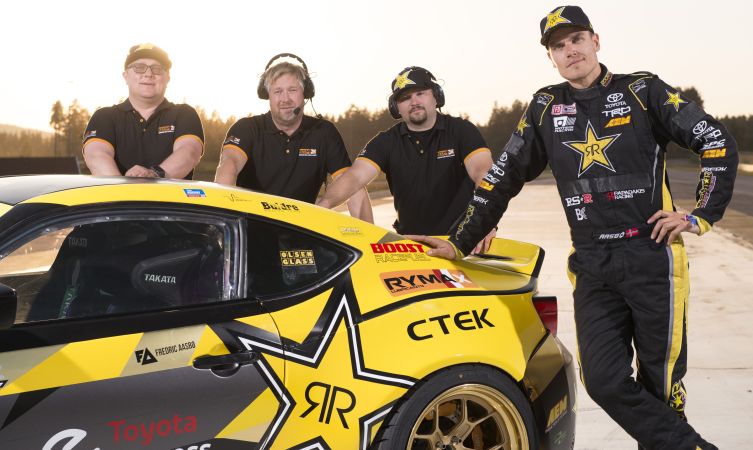 Inspired by footage of Japanese pro drifter Katushiro Ueo drifting an AE86 Toyota Corolla up a mountain, Fredric Aasbø put his money into building a basic drift car and began to learn – and then master – his trade. As a privateer, he was crowned back-to-back champion in 2007 and 2008 in the Nordic Drifting Championship, earning him that invitation to the United States.
The year 2010 was a turning point in Fredric's career as he traded Norway for the USA and campaigned a red Toyota Supra in Formula Drift, the premier drifting series in North America. It was a good year, earning Aasbø a Rookie of the Year title and securing him a drive with the SoCal-based, multiple championship-winning Papadakis Racing squad for the 2011 Formula Drift season.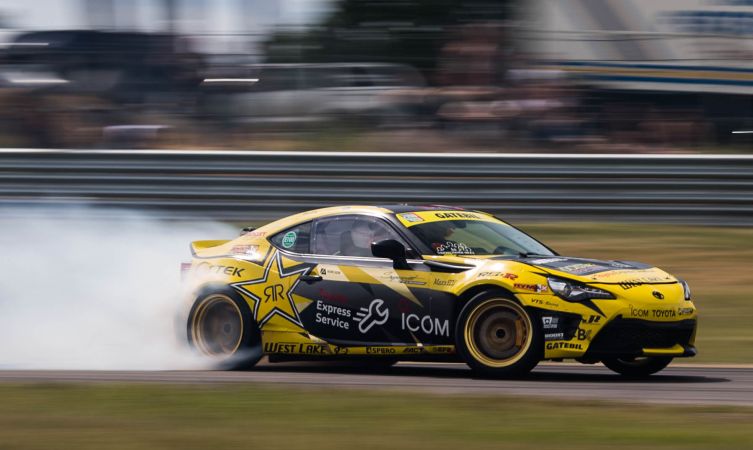 As an ambassador for the sport, Fredric proved to be a firm favourite with the fans both inside and outside the car, his flat-out driving style and likeable character winning him the Fan Favourite award three years in a row. Ultimate success came in 2015, when Fredric converted four series wins into the Formula Drift Pro Champion title, before securing the Formula Drift World Champion crown in recognition of his global performance.
Throughout his time with Papadakis Racing, Fredric Aasbø has been behind the wheel of a succession of high-power, high-precision Toyota drift cars. For several years – including throughout his title-winning season – Fredric competed in Formula Drift behind the wheel of the Papadakis Racing Scion/Toyota tC, which used the production Toyota 2AR-FE engine as a base for its 900+ wheel horsepower output.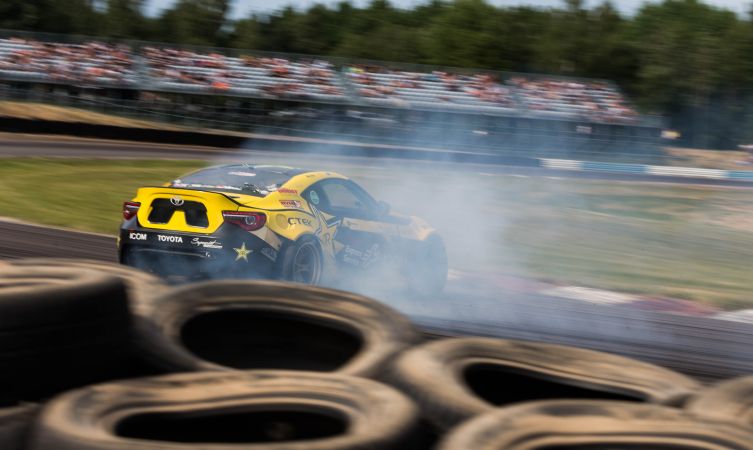 He also competes in events – and has recorded his own mountain touge – using the 800whp, Supra-engined ICOM 86-X seen in these images and another GT86, the distinctive RS-R Toyota GT86 powered by a NASCAR-spec Toyota V8.
Last year, Fredric Aasbø and Papadakis Racing returned to Formula Drift with an all-new drift car based on the North American version of the Toyota Auris. Extreme modifications were called for to transition it from a 137hp, front-wheel drive hatchback to a 1000hp, rear-wheel drive drift machine. For 2018, Fredric's team installed that same running gear into the bodyshell of the forthcoming, 2019 Toyota Auris.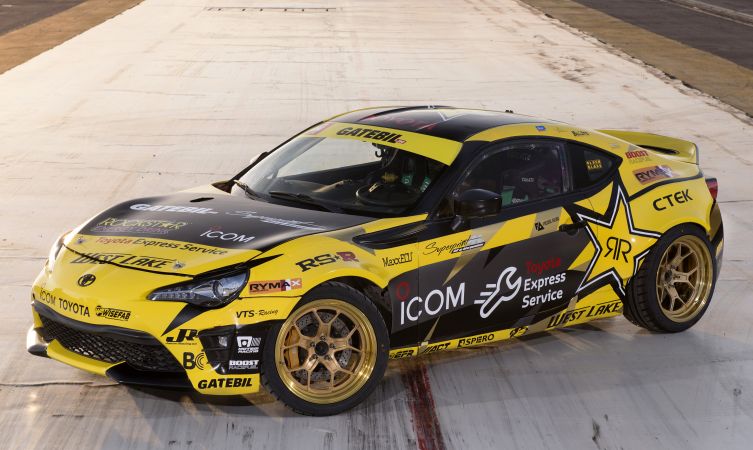 To stay up-to-date with Fredric's progress in Formula Drift, as well as his ongoing work as a Toyota global ambassador at events around the world, visit the official Fredric Aasbø Facebook page.