We've teamed up with champion drift racer Fredric Aasbø to burn the world's largest Toyota GT86 logo using nothing but tyre marks.
At Bedfordshire-based Millbrook Proving Ground's 137m diameter steering pan, Fredric's turbocharged straight-six engined GT86 race car, the Icom Toyota Express Service 86-X, and a pair of standard 2.0-litre 197bhp boxer-engined GT86 road cars have created a spectacular artwork, visible from space.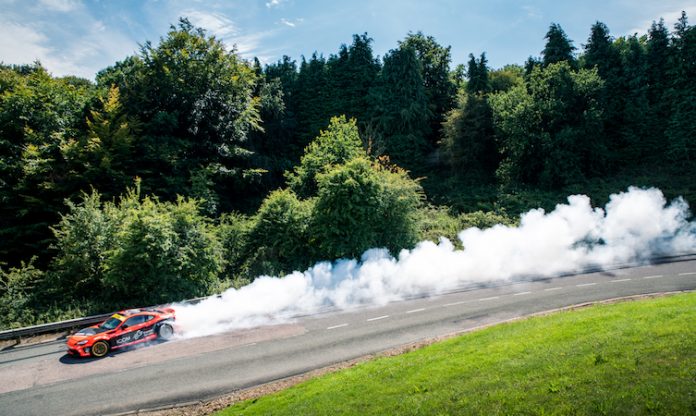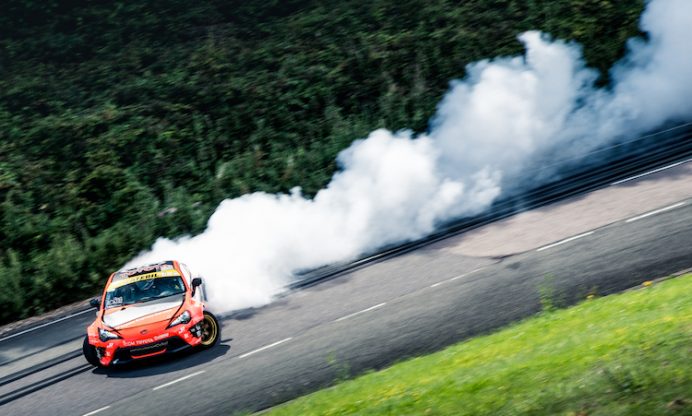 How we did it
Creating Donuts from Space wasn't just a matter of driving a fast car in circles to burn rubber on the ground. It called for precision planning – for the driver, the camera crew and the team plotting the exact time at which the satellite would pass overhead to capture the image.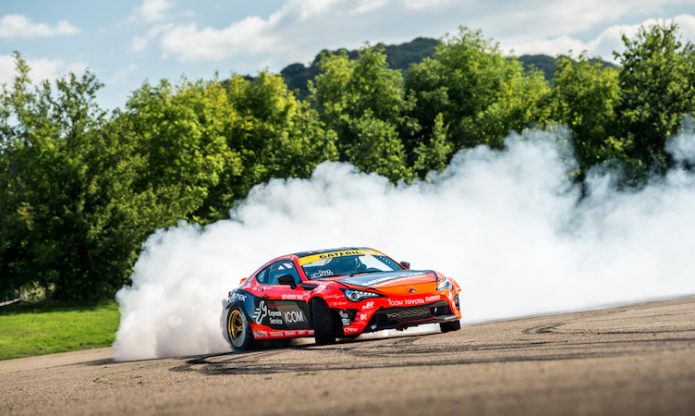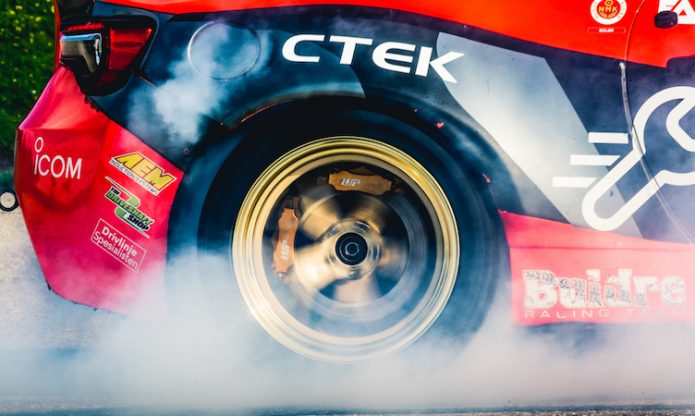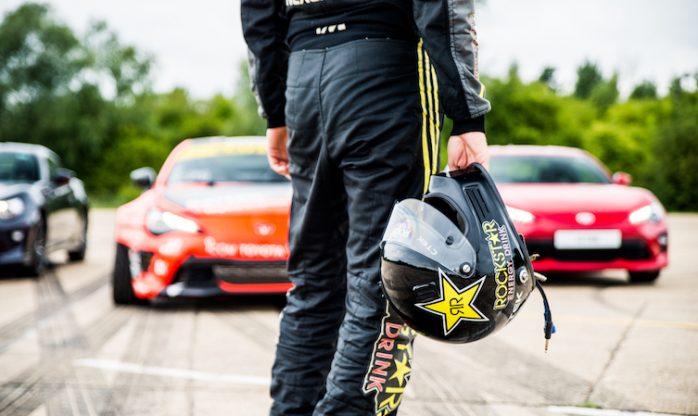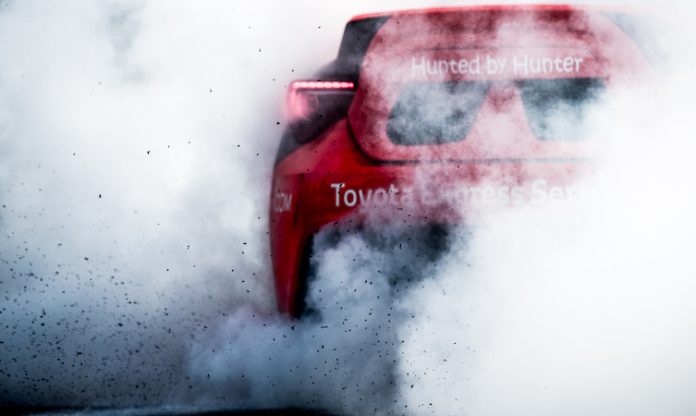 Starting with simulation
For Fredric, the first step towards creating the logo was to practice the required vehicle turns and flicks using his gaming simulator in Norway. Aided by a detailed storyboard and shoot location information, Fredric recreated the film's proposed sequences virtually, to precisely determine the required vehicle set-up.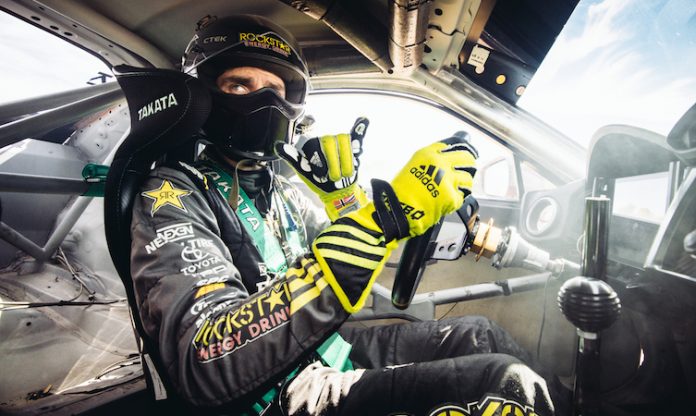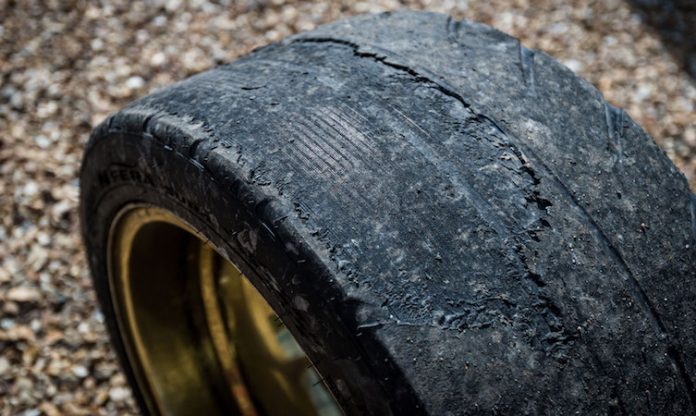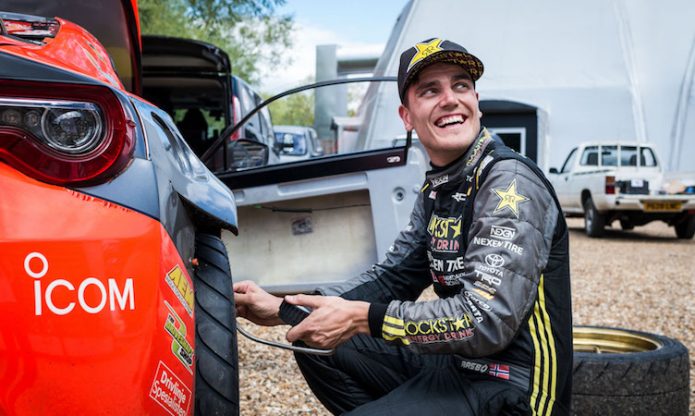 Speaking about those early planning days, Fredric said: "When I was told about the project I thought, 'Is this for real?' Then I was like, 'Heck yeah, let's do it!'"
Extreme sat nav
Meanwhile, back in the UK, plans were being laid with aeronautics and space giant Airbus, to use one of the company's satellites to capture the final image of Fredric's work.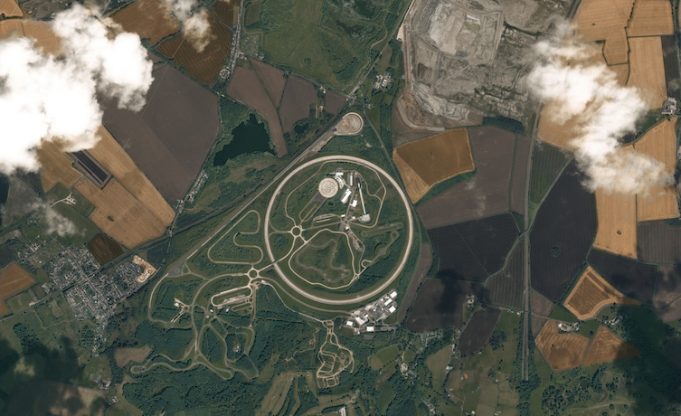 Following expert advice from satellite imagery experts at Geo Cento , a satellite in orbit 800km from the Earth's surface was chosen. Its focal range of 7km provided the ideal balance of rich, crystal clear imagery.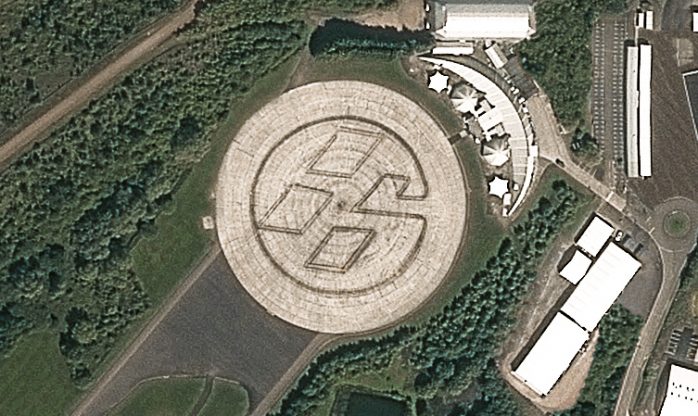 Relying on a satellite presented the team with extra jeopardy. Owing to Earth's 24-hour rotation cycle, the satellite was only able to take one image of a specific area every 24 hours – in our case 12:40 in the afternoon. If we were to miss the image slot as a result of falling behind schedule or because of greater than 10% cloud coverage, it'd be game over.
Watching the weather
Weather was the only thing left to chance for this stunt though. Pythagoras theorem was employed when marking out the art. On graph paper, an image of the GT86 logo was produced, which was then scaled up to fit the steering pan.
Using the live-feed of a circling drone for guidance, a team of markers created a series of check points for Fredric to pass between inside the outer ring of the logo, which was drifted freestyle by Fredric and his supporting road car drivers.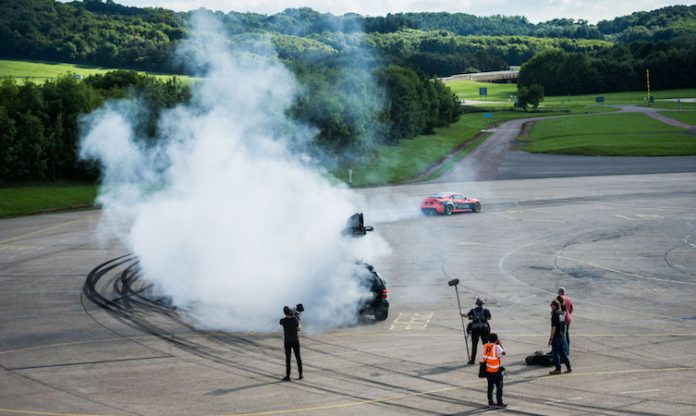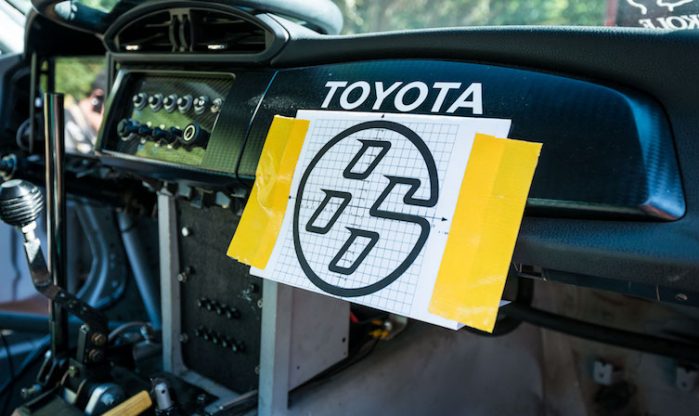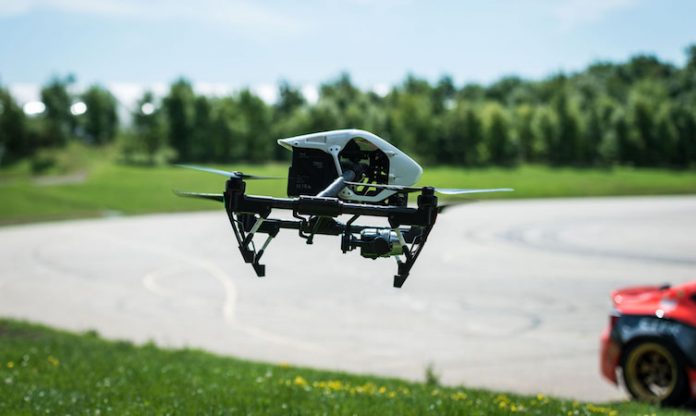 Introducing 'Track Mode'
The road cars were able to hold their own alongside the Icom Toyota Express Service 86-X competition car thanks to the introduction of a new-for-2017 'Track Mode', which deactivates the car's vehicle stability and traction control systems.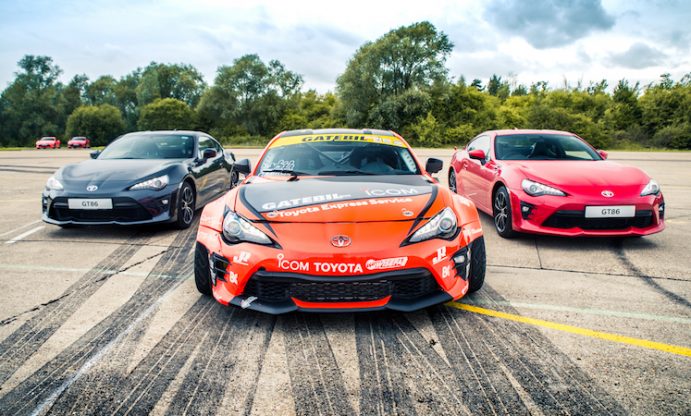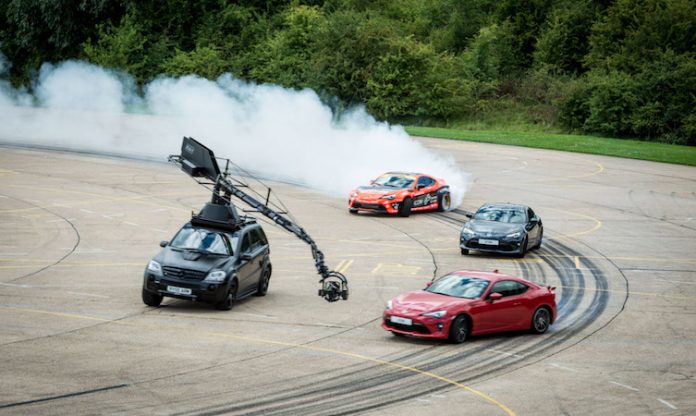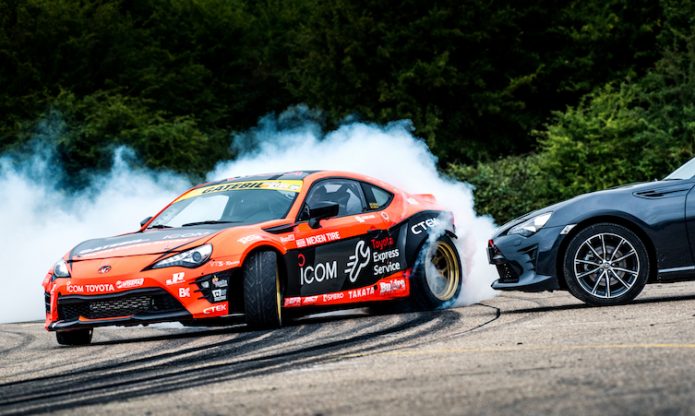 And so with everything in place, it was time to sit back and watch the magic happen. Here's what Fredric had to say about that: "This was the first time I had used my car as a paintbrush. It was epic and the highlight of my year."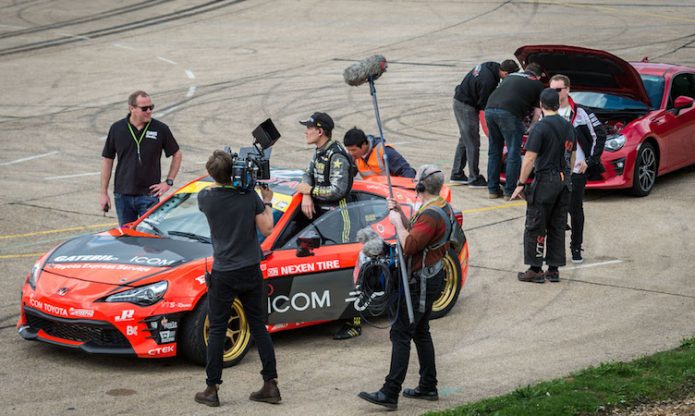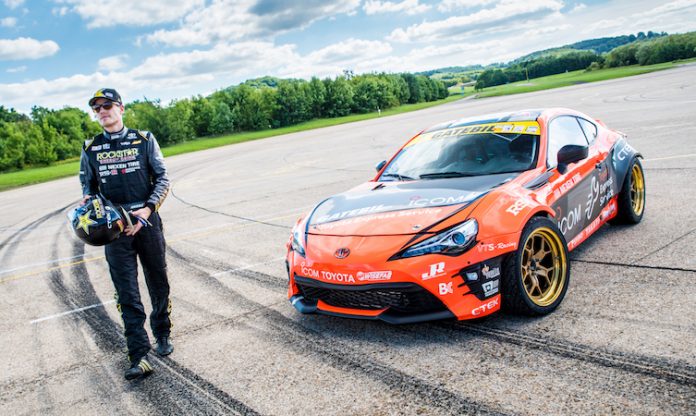 Watch Donuts from Space come together
Watch our exclusive behind-the-scenes documentary to see and hear more from Fredric and the teams who made Donuts from Space.
youtube.com/watch?v=o6G5A8vUMPg