This is Fredric Aasbø's Toyota Express Service 86-X, a 1,000+hp development of the road-going GT86 and the ultimate one-of-a-kind drift machine.
Powered by a Toyota straight-six 3.4-litre turbo engine that produces up to 1,150bhp and 1,600Nm of torque, it's capable of wearing through a set of high-grip semi-slick tyres in less than 40 seconds of intense drift action.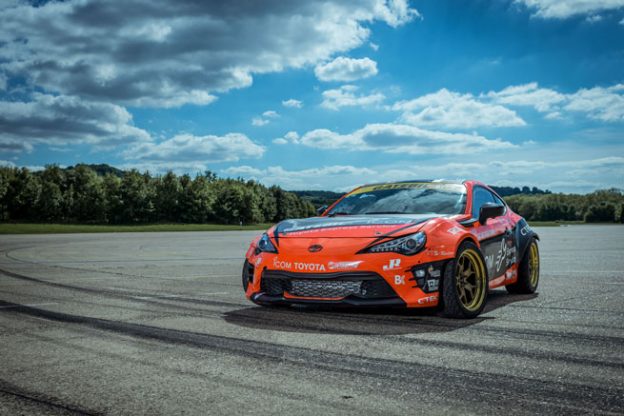 Aasbø's career has seen him progress from national and regional championships to claim Rookie of the Year in his first full year of US competition in 2010.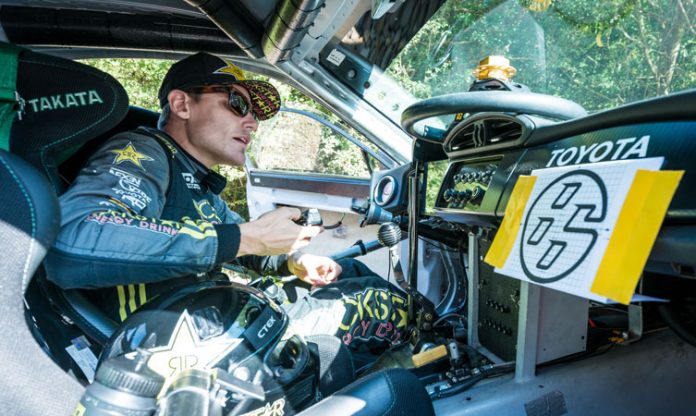 Wins in Abu Dhabi and the UK preceded him reaching the pinnacle of the sport in 2015, when he won the Formula Drift World Championship with his Los Angeles-based Papadakis Racing Team.
Read more: Fredric goes sideways along Norwegian mountain pass
The 86-X ranks as one of the world's most successful professional-level drift cars, and is one of four pro-level Toyota drift cars used by Fredric and his team.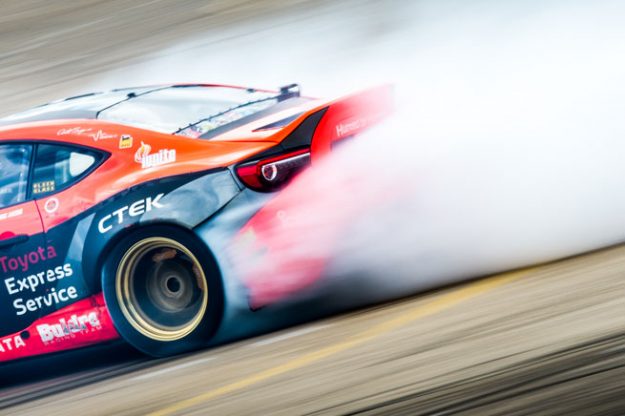 Toyota Express Service 86-X technical specifications:
Engine: Toyota 2JZ-GTE in-line 6-cylinder turbocharged 3.4-litre VVT-i
Horsepower: up to 1,156bhp at 5,700rpm
Torque: 1,594Nm at 4,100rpm
Weight: 1,280kg
Drivetrain: Toyota NASCAR G-Force dog box
Chassis: Wisefab drift geometry
Suspension: RS-R coilover conversion
Safety: FIA roll-cage, Takata Racing seats and harnesses
Exterior: Rocket Bunny wide-body kit
Wheels/tyres summer: Motegi Racing 18×10/17×9 with 275/40-18 Nexen N'Fera SUR4 semi-slicks
Wheels/tyres winter: Bassett 15×8 with WRC-spec studded tires