The Toyota Prius Plug-in has been revised for the 2020 model year, bringing with it some functional and aesthetic advantages that will make it even more desirable for families.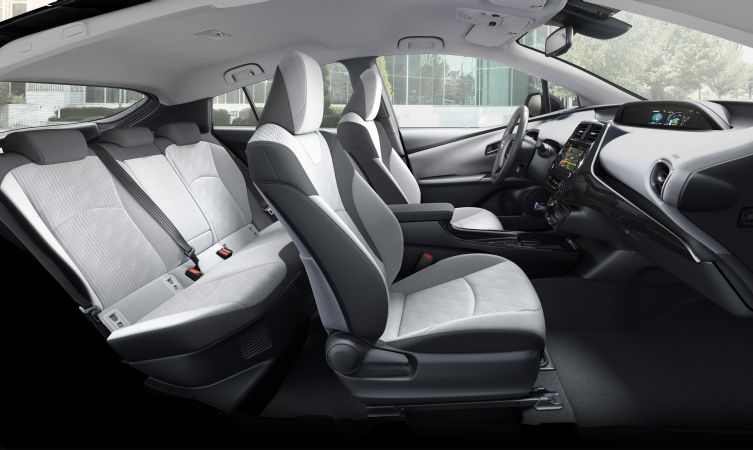 The big news for families is that the new Prius Plug-in now offers the improved functionality of seating for five passengers, changing from a two-seat rear configuration to a three-seat bench that delivers high levels of comfort. Also with regard to the interior, the colour execution has been toned down, with black accents replacing the distinctive white trim accents of the previous version. In addition, the application of a new interior fabric offers a higher sensory quality.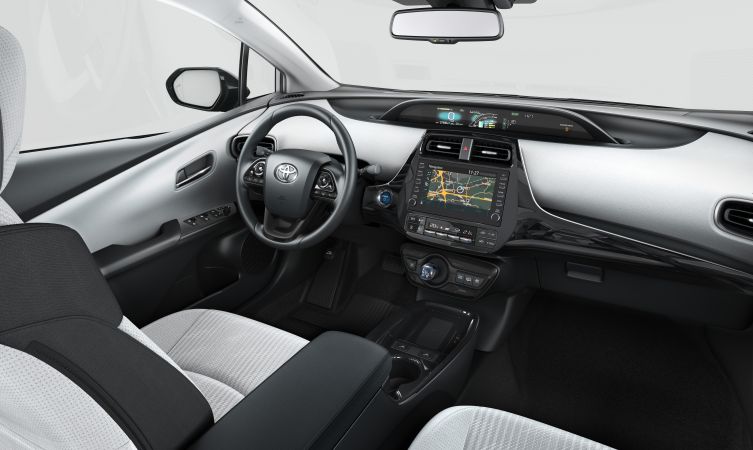 From an exterior perspective, the new Prius Plug-in has been upgraded with new Galaxy Black metallic paintwork, while new 15-inch alloy wheels will now be offered as an option.
With these incremental improvements, the new Toyota Prius Plug-in continues to solidify its position as the ideal, environmentally conscious vehicle for today's drivers and today's roads. It offers a sophisticated, full hybrid powertrain that delivers ultra-low combined CO2 emissions of 29g/km and combined maximum fuel consumption of 217mpg (WLTP cycle). It's the perfect fit for those who want a hybrid car with the benefits of extended electric vehicle (EV) driving. An efficient charging time of only two hours (16 Amp charging) also means not a mile or minute is wasted.
The ultra-low emissions and EV capabilities of the Prius Plug-in come from cutting-edge technologies that are unique within the Toyota line-up.
For example, during charging, a special system is employed to pre-warm the battery cells to an efficient working temperature. This ensures that their power and efficiency is maintained at an optimal level to minimise the impact of cold weather on EV driving range.
And while traditional interior heating systems rely on generating their hot air from the engine, the Prius Plug-in uses another technology that extracts warmth from the air outside the vehicle in order to maximise the amount of time the internal combustion engine remains switched off.
The new 2020 Toyota Prius Plug-in is on sale now.