Who said electric vehicles can't be fun? Not us, that's for sure. And to help prove it, our friends at Toyota Motorsport have set a new lap record for an electric vehicle (EV) at the legendary 20.8km Nürburgring Nordschleife circuit in Germany.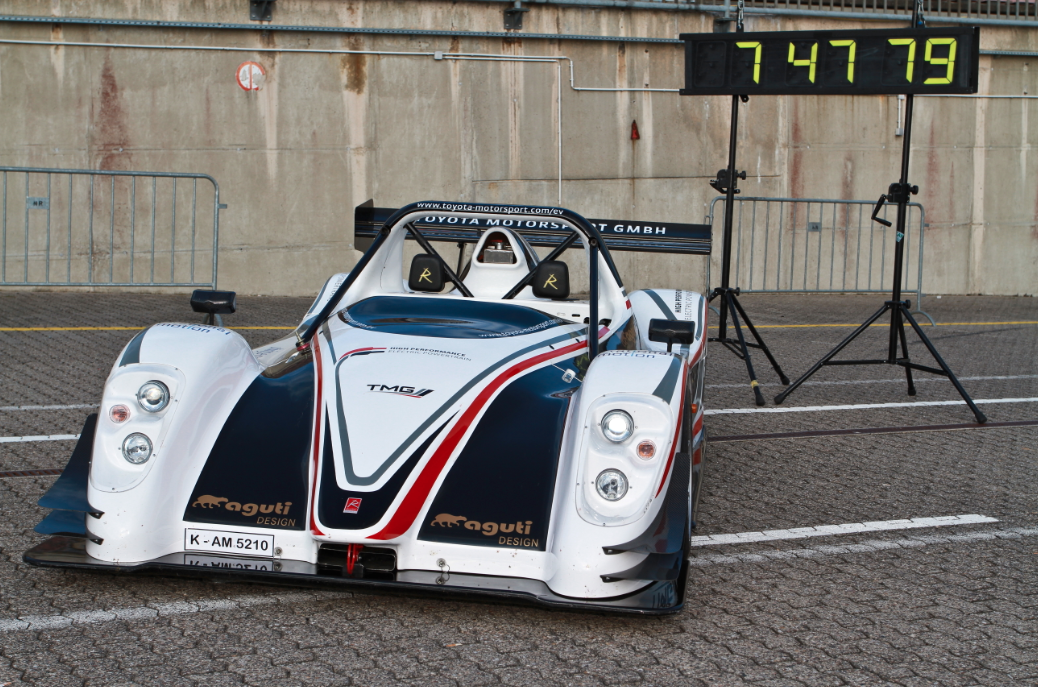 The Toyota Motorsport EV P001, with 100% electric powertrain and Jochen Krumbach at the wheel, set a new record time of 7mins 47.794secs to beat the previous lap record of 9mins 1.338secs. Using two electric motors to deliver 800Nm of torque, the electric race car has a top speed of over 160mph, allowing it to achieve impressive speeds on the extremely challenging Nordschleife track. But don't just take our word for it, check out the video below to see for yourself:
[youtube]https://www.youtube.com/watch?v=iwHO6sC7Lhs[/youtube]
Toyota Motorsport's target prior to the 29 August record run was to become the first electric vehicle break the eight-minute barrier and this was achieved comfortably on a day when the notoriously changeable Nürburgring weather stayed fine, although track temperatures were relatively low.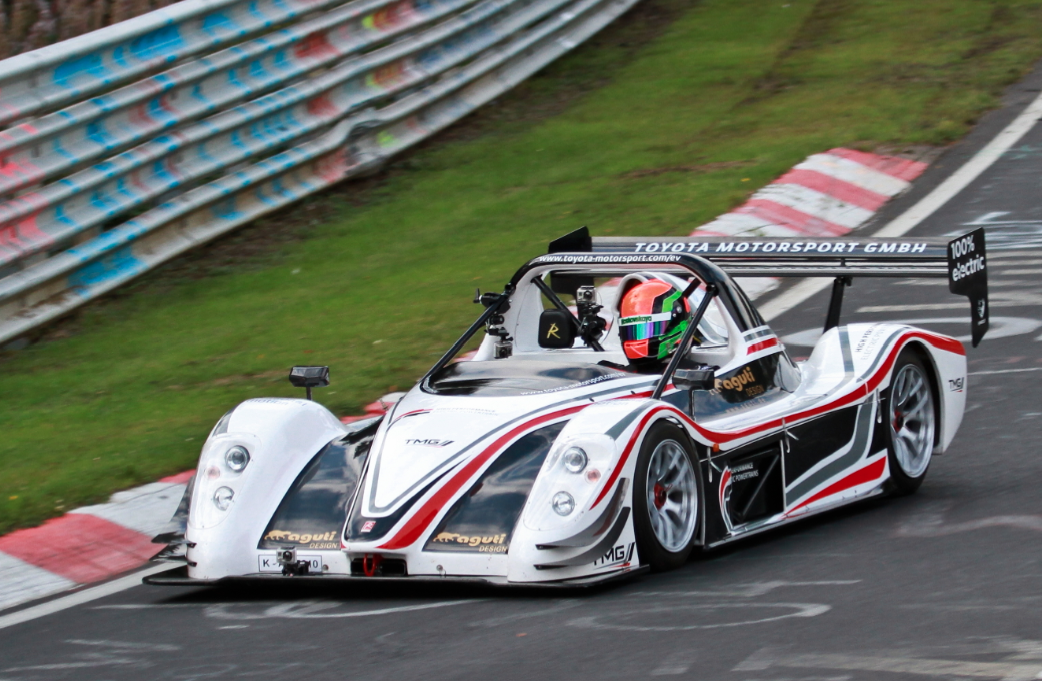 Rob Leupen, Toyota Motorsport's Director Business Operations, said: "This is a very impressive achievement which really shows the huge potential for electric powertrains to deliver fast, exciting action on the race track. There's no doubt that electric motorsport can be every bit as thrilling as traditional racing and it was an amazing sensation to watch the Toyota Motorsport electric vehicle fly past on the Nordschleife, with only the sound of wind rushing past and tyres squealing.
"To achieve a new lap record at the first attempt, and by such a huge margin, is a great achievement and I am very proud to see Toyota Motorsport's name in the record books. But this is not the end of the story for Toyota Motorsport and I hope we will see our electric powertrains in action on the track again soon."